Lewis Hamilton says British GP is 'most important race of the year'
Future of grand prix at Silverstone unclear beyond 2019
By Jonathan Green
Last Updated: 14/07/17 9:40am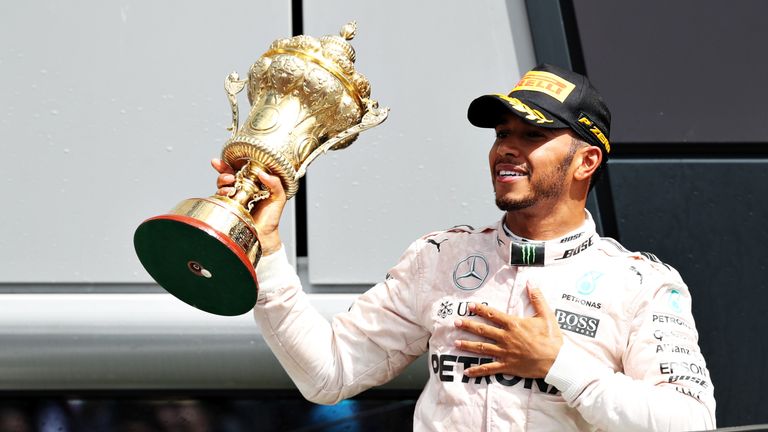 Lewis Hamilton has declared the British GP must remain on the F1 calendar, labelling it the "most important race of the year".
The future of the race, currently held at Silverstone, beyond 2019 is in doubt with British Racing Drivers' Club (BRDC), the circuit's owners, considering whether to activate a break clause in its 17-year contract due to spiralling costs.
A five per cent escalator built into the deal signed in late 2009 means this year's race will cost just over £17m.
BRDC chairman John Grant said in January that a decision on whether to activate the break clause would be made in mid-July.
Ahead of this year's grand prix on July 16, Hamilton, who could become the first driver since Jim Clark to win it four years in a row, has issued a plea for a British race to remain.
"There has got to be something in Britain. It's the most important race of the year," the Mercedes driver said.
"In terms of what the points represent, it's the same as every race, but just being in the beautiful countryside, and the support you get from the British fans, it's an amazing event that people love to come to.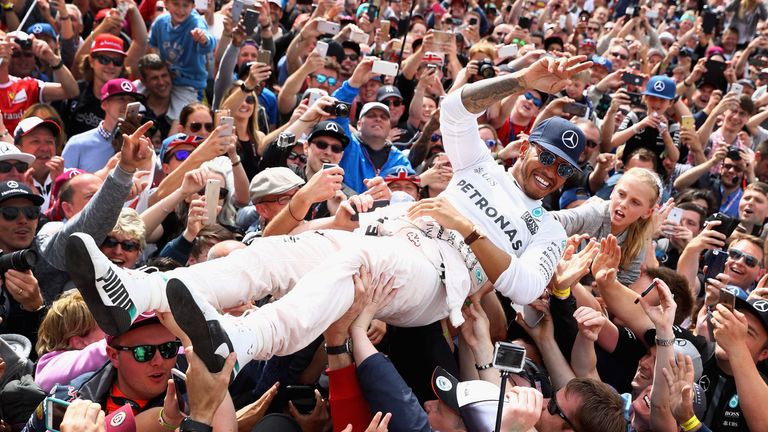 "It's that important part of the British racing heritage and it's the place where we really get to showcase it. The UK is the home of motorsport and we've got such great and incredible heritage."
Silverstone, the third longest-serving circuit on the calendar, is one of the few grands prix which does not benefit from state support.
Although regularly the most attended grand prix on the calendar - last year's British GP pulled in a race-day crowd of 139,000 - the narrow margins of its F1 hosting contract mean Silverstone struggles to turn a profit on the event.
New F1 CEO Chase Carey told SSNHQ in January that Liberty Media was committed to keeping a British race, but did not guarantee it would remain at Silverstone.
Only four circuits in the United Kingdom have staged a grand prix since the world championship began in 1950 at Silverstone.
Aintree staged the British GP five times between 1955 and 1962, before Brands Hatch hosted the race on alternate years with Silverstone between 1963 and 1986.
Donnington Park also held the European GP in 1993 alongside the British GP at Silverstone.
The prospect of a Grand Prix taking place on the streets of London also moved a step in April following a law change allowing motorsports to take place on public roads.