Fernando Alonso says McLaren-Honda can still be world champions
"We could have the package to win a championship," Spaniard says; Denies issuing McLaren with ultimatum of choosing him or Honda for 2018
By Pete Gill at Monza
Last Updated: 04/09/17 10:15am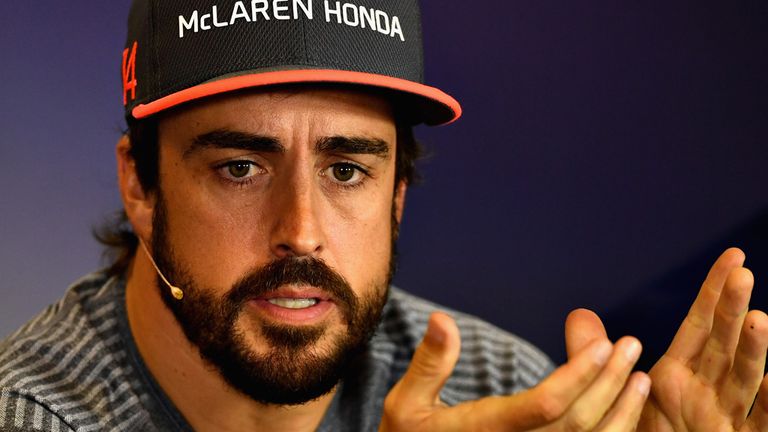 Fernando Alonso says he still believes McLaren-Honda can be F1 champions in an apparent seismic shift in his attitude towards staying with the team beyond this season.
"I am extremely happy here and l believe we could have the package to win a championship," Alonso said at Monza.
In a remarkable U-turn on previous perceptions the 36-year-old was poised to quit McLaren at the end of the year, Alonso has even suggested he could sign another multi-year deal with the team.
"We will see what the proposals are," he said. "If they are very good, maybe two years could work. Maybe one year, maybe three, maybe five - l am young enough."
The former world champion has also described claims he has told McLaren he will leave unless they drop Honda as "absolute rubbish".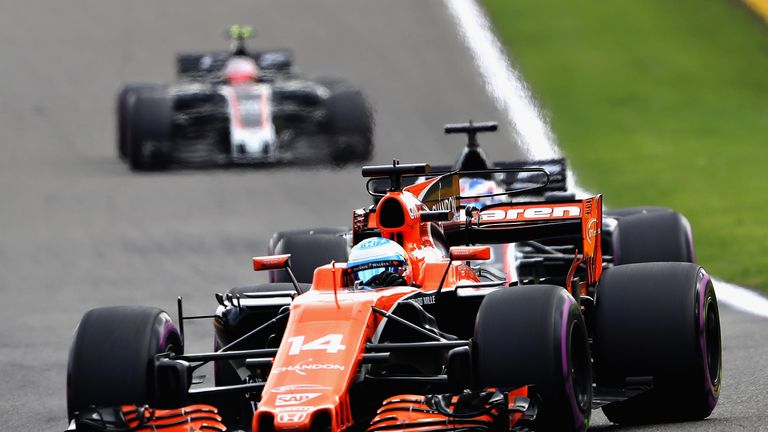 Alonso said two months ago that he wanted a 'winning' drive in 2018 and predicted upheaval in the driver market.
But with the line-ups of F1's big three - Ferrari, Mercedes and Red Bull - poised to be unchanged for 2018, and Renault also warning they are unlikely to be frontrunners for the foreseeable future, Alonso is seemingly warming to the idea of staying at McLaren when he decides on his future in September.
"I will start sitting down with the team, what are the prospects for the future, the expectation for next year," Alonso told reporters.
"We do now have some ingredients to be champions.
"The team has improved a lot in the last three years from the time l arrived here. We have the talent, we have the facilities, we just miss being a bit more competitive - which is the most important bit. But we will see what the numbers say for next year and after that l will make a decision."
As Ferrari and Red Bull have both already confirmed unchanged line-ups for next year and Mercedes set to retain Valtteri Bottas alongside Lewis Hamilton, Renault, with whom Alonso won both of his previous titles, currently possess the most attractive remaining vacancy for 2018.
But Alonso has all-but ruled out his second return to the Enstone team.
"Renault have already said that next year they will not be ready, so they are honest too," he added.
Alonso and McLaren have failed to finish on the podium since their reunion with Honda and are once again set to start this weekend's Italian GP at the back of the grid due to another wave of engine-related penalties. But Alonso has denied he has lost faith with Honda's ability to deliver an engine which is both powerful and reliable.
"You never know. It's the same thing with Ferrari in 2014-2015 when they made a huge step with the engine," he said.
"If you get the right direction, everything improves and the results quickly show. It's something l need to understand - what are the developments, the next steps. They have the experience of the last three years so it's possible."
If you are using skysports.com you can comment below to get involved in the debate, but please adhere to our House Rules. If you wish to report any comment, simply click on the down arrow next to the offending comment and click 'Report'.