Italian GP: Red Bull grid penalties leave drives eyeing race fightbacks
Ricciardo, Verstappen to start on back rows after engine changes
By James Galloway and Pete Gill at Monza
Last Updated: 30/09/17 8:50am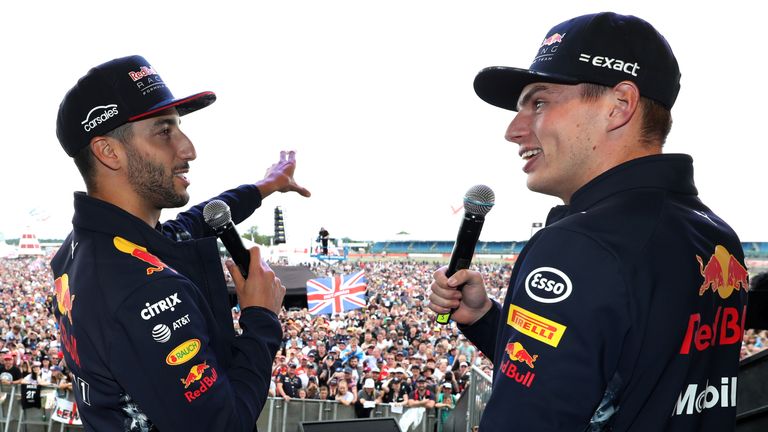 Daniel Ricciardo says he is "excited" about the prospect of fighting through the field as Red Bull get set to start on the back rows at the Italian GP.
Daniel Ricciardo (25 penalty places) and team-mate Max Verstappen (15) will join Fernando Alonso (35) and Carlos Sainz (10) in dropping down the order from where they qualify at Monza owing to engine changes.
Red Bull have habitually qualified on the third row this season but, at a race in which they have failed to claim a podium in the hybrid turbo era, Ricciardo is actually relishing the prospect of multiple wheel-to-wheel battles when he attempts to work his way back into the top 10.
"Knowing we are starting at the back, we can have a fun race," he said after Friday practice when Red Bull again trailed Mercedes and Ferrari.
"Of course it's disappointing knowing the chances of a Monza podium is less likely, but the chance of a fun race is more likely.
"I'm ok [about the penalty], l expected this a few races ago. I was prepared and I'm now excited about making some passes on Sunday. Singapore? We have a realistic target to be on the podium there and this gives us a better chance."
While Ricciardo started on the back row at the British GP in July after an engine penalty, Verstappen has only once lined up outside the top 10 in his last 27 races.
The Dutchman, whose season has been beset by unreliability, is unlikely to end his wait for a return to the podium, but understands why Red Bull have chosen Monza as the place to make their engine changes.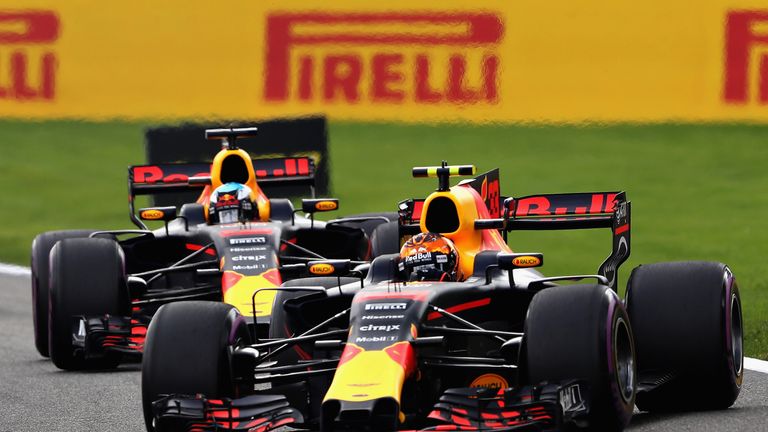 "This track isn't good for us, Singapore is a bit better so we don't want to take any risks or take a penalty," he said.
"At least in the race [on Sunday] we can overtake a few cars."