Mercedes reveal Formula 1-inspired Project ONE hypercar
Hamilton helps unveil amazing car which uses F1 hybrid engine
By James Galloway
Last Updated: 30/09/17 9:00am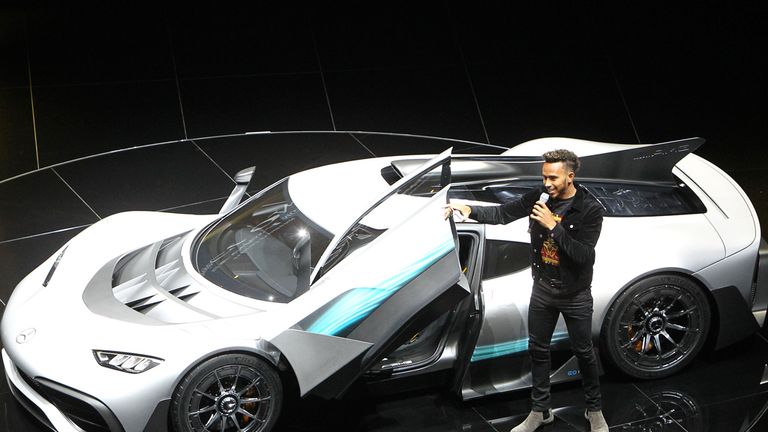 Mercedes have revealed their dazzling Project ONE hypercar - a project which has taken direct inspiration from the company's title-winning F1 challengers.
With the ability to go from 0-124mph in under six seconds, and top speeds in excess of 210mph, the sportscar is being hailed as an automotive game changer and was unveiled by Lewis Hamilton at the Frankfurt Motor Show ahead of its planned launch in 2019.
And it's not only the colour scheme which will be familiar to F1 fans.
Described as the "first Formula 1 car with MOT approval", the spectacular two-seater features a 1.6-litre turbocharged hybrid V6 engine just like the one Hamilton races with in F1.
Even the car's interior and steering wheel are F1-inspired.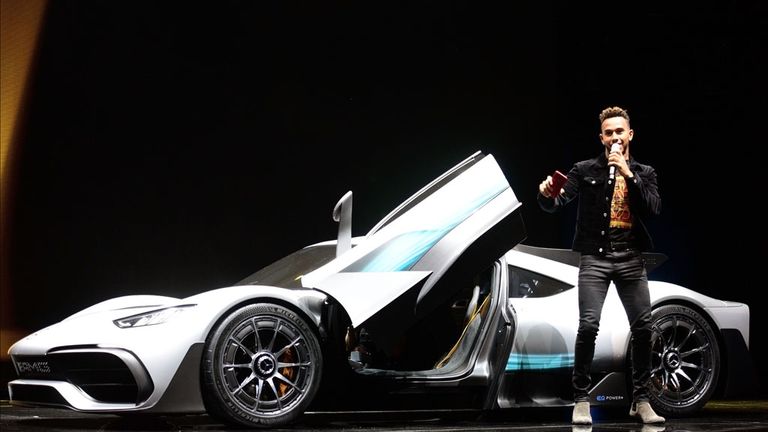 Hamilton, who was on hand to showcase the car in Germany before travelling to Singapore for this weekend's Grand Prix, described the Project ONE as "incredible".
"I am so happy to be here, to be a part of Mercedes," he said. "I have been with Mercedes since I was 13, I am 32 today.
"It has been a long, long partnership and to see this come to realisation, you know? I have been talking for ages with Mercedes about a hypercar, a real, top of the line hypercar and bringing some of the F1 technology, and finally you've done it, so I applaud you.
"This has the engine that I won the 2015 World Championship with so it feels a bit like it is my baby as well."
The car and powertrain have been developed in conjunction with Mercedes' F1 team in Brackley and Brixworth.
And what is the price?
A mind-boggling £2.4 million, of course, although the 275 models that are expected to be produced are already said to be sold out.