McLaren and Renault partnership 'can challenge for victories'
McLaren sign three-year deal with Renault; "They have gone from the fourth-worst engine to the third-worst," Brundle says; Honda target top three in 2018 with Toro Rosso
By Pete Gill and Jonathan Green
Last Updated: 30/09/17 8:34am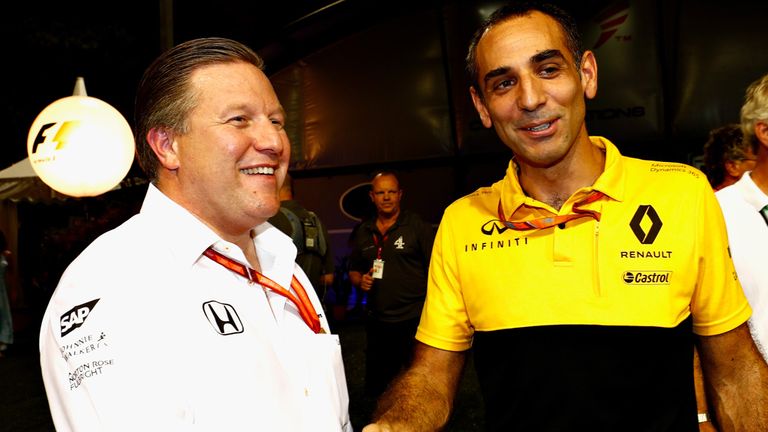 McLaren and Renault believe their partnership can be victorious when the 20-time world champions change engine suppliers next year.
McLaren will split from Honda at the end of this season and swap to Renault power.
In joint statements, both parties described the new Renault-McLaren alliance as 'a partnership that will challenge for victory'.
"We think we have the foundation for a long-term partnership," McLaren executive director Zak Brown said.
"Renault have a great history in the sport, they've won a lot of championships with Red Bull and won a lot of championships themselves. We're very happy where we are and we think we'll be very competitive together."
While Renault's engine currently has better performance than Honda, it still trails the Mercedes and Ferrari. "We are playing catch-up in every single aspect," Renault boss Cyril Abiteboul admitted to Sky F1 in Singapore.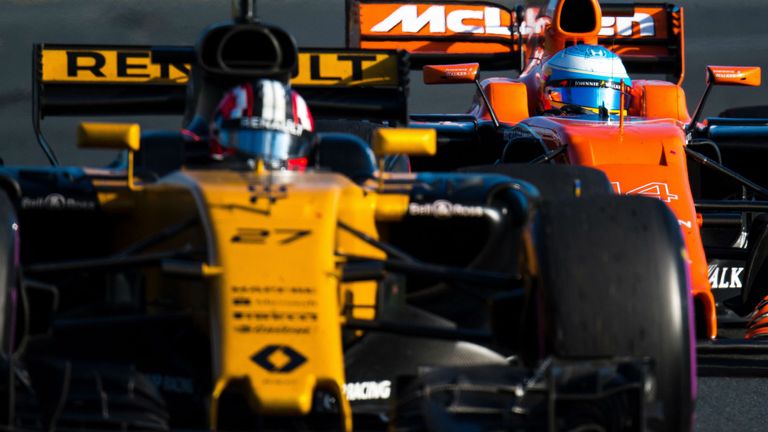 McLaren's last victory occurred in 2012 with the team failing to score a single podium since reuniting with Honda three years ago.
Although Honda, who will partner Toro Rosso next season, have described their separation from McLaren as "a shame and a pity", Brown described the outcome "as the best for the sport".
A concurring Abiteboul added: "It's a solution which is good for all parties."
But the Enstone chief admitted agreeing to power 20-time champions McLaren was "not an easy decision".
However, Abiteboul pointedly swerved reports Renault have served notice on Red Bull they will cease to power the former world champions from the end of next season.
Will Honda prosper with Toro Rosso?
On the second side of the equation, Toro Rosso and Honda have insisted their new partnership can prosper despite the Japanese engine maker's acute struggles since returning to the sport three years ago.
"We are convinced we will have a very successful future," said Toro Rosso boss Franz Tost.
"I am convinced that within the next three years Honda will improve their performance dramatically. We are more than happy to work together with such a fantastic partner."
In an eye-catching declaration, Honda chief Katsuhide Moriyama stated the manufacturer's aim was to be fighting for the top three on the grid in 2018.
"Quitting F1 was never an option for us," he said. "Honda's spirit is to fight for the top three at the top of the grid."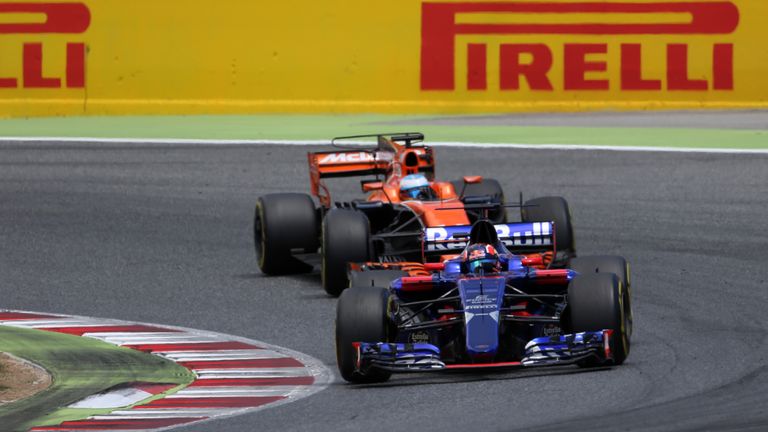 Who will be the big winners?
Analysis from Sky Sports F1's Martin Brundle:
"I don't think anybody has got what they want out of it. They've shuffled the pack but the cards are still the same.
"The underlying problem is there are not enough top engines to go around. Everybody wants a very good customer or works Mercedes engine or works Ferrari engine.
"We've got the haves and the have-nots and they're sharing out. McLaren have gone from the fourth-worst engine to the third-worst engine.
"Everybody is hoping that the gap will close. I don't see anybody saying that's what we wanted, that's what we got. It's a marriage of necessity rather than desire.
"I can see McLaren's problem. They've had three seasons of awful results, double DNFs. They've run out of the ability to keep positive and believe it's going to come right. They had to do something for their sponsors, owners, fans and drivers.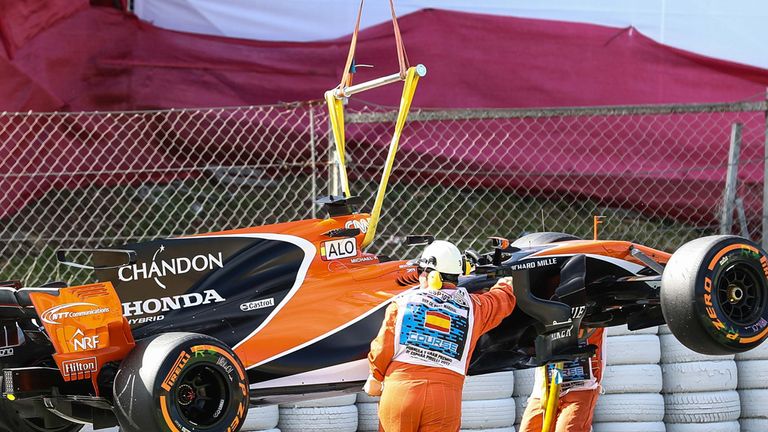 "McLaren wanted the Honda thing to work. They needed it to work. They've invested a huge amount of time in that. They will feel it has not worked out quite how it needed to, how it should have done, how it could have done.
"I would want a Mercedes engine. They just ran out of patience with the culture, the development, with the way it was all heading. The McLaren brand could not afford another year or two of this. It's not an ideal situation - there is no real 'yes' moment for anybody here.
"There will be a lot of egg on face if Honda suddenly come good next year. But they were at their wit's end with Honda, they had to move on."
Comment below to get involved in the debate, but please adhere to our House Rules. If you wish to report any comment, simply click on the down arrow next to the offending comment and click 'Report'.