Honda to power Toro Rosso after McLaren divorce
Toro Rosso and McLaren complete protracted engine swap deal; Red Bull release Sainz to Renault on loan for 2018 season
By James Galloway and Pete Gill
Last Updated: 30/09/17 8:55am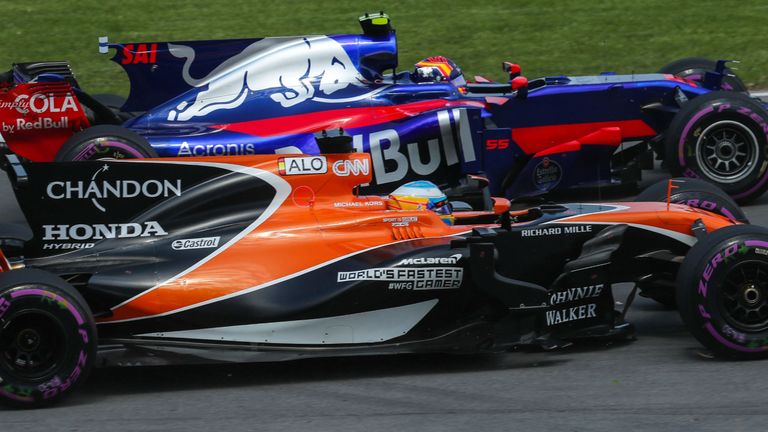 Honda have responded to confirmation of their divorce from McLaren by announcing they will power Toro Rosso in 2018.
Protracted negotiations have led to what is essentially an engine swap, with Red Bull's junior team leaving Renault to couple up with Honda and McLaren taking up their existing power supply.
"We are convinced we will have a very successful future," said Toro Rosso boss Franz Tost.
"I am convinced that within the next three years Honda will improve their performance dramatically. We are more than happy to work together with such a fantastic partner."
McLaren swap Honda for Renault engines
By ending their partnership with Renault, Toro Rosso will lose Carlos Sainz to the Enstone team in 2018 with the Spaniard released on a year-long loan from the Red Bull family.
The highly-rated Spaniard, in the Red Bull stable since the age of 16, will drive alongside Nico Hulkenberg next season with Jolyon Palmer paying for an as yet pointless campaign - but he will keep his seat for the rest of 2017.
The Toro Rosso-Honda, McLaren-Renault announcement finalises all of the teams' engine plans for 2018.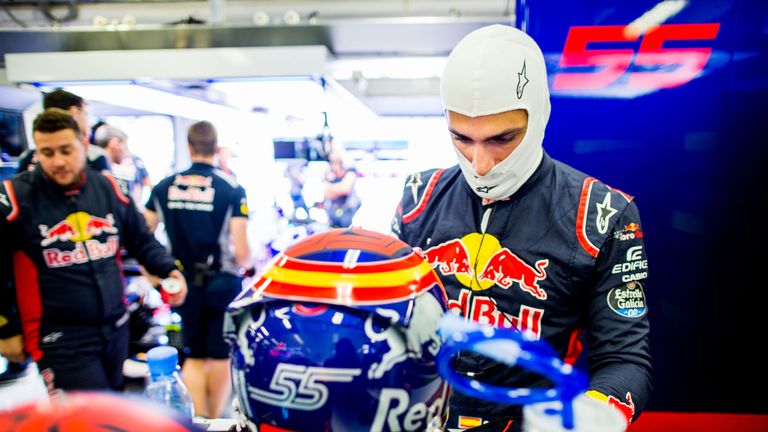 Can Honda get it right out of the limelight?
After announcing their return F1 and McLaren with a wave of fanfare more than three years ago, Honda's hopes of recapturing former glories have hitherto fallen flat with the Japanese manufacturer's engine the slowest and least reliable of the grid's four power units.
All the key announcements
McLaren officially split from Honda
Carlos Sainz loaned to Renault for 2018
In full: What was said in the announcements
Toro Rosso are currently three places ahead of McLaren in the 2017 standings, but are historically one of the grid's smallest teams and primarily used as a finishing school for Red Bull's junior drivers. The Italian-based team's only podium finish came in a shock win at Monza with Sebastian Vettel nine years ago.
However, both the team and their new Japanese engine partners believe they can enjoy a "fruitful" partnership together.
"Toro Rosso is an experienced team with a youthful energy and history of nurturing the stars of the future," said Honda president Takahiro Hachigo.
"Everyone at Honda is looking forward to working with Toro Rosso, and we are excited to start this new chapter in our Formula 1 journey with them. I would like to express our appreciation to Liberty Media and the FIA for their cooperation toward the realisation of this partnership. Honda and Toro Rosso will work as one team to strive for progress and a successful future together. We appreciate the support of our fans as we begin this challenge."
Toro Rosso chief Franz Tost believes the Honda link-up provides a "very exciting challenge" for his team.
Toro Rosso-Honda: Everybody wins?
"I hope that both parties will gain a great deal from it as we develop together," he said. "Honda has a long history in Formula 1...this heritage, together with the full confidence that we have in Honda's capabilities to succeed, make me strongly believe that we will achieve a fruitful future together."
There was no mention in the joint press release about whether Red Bull have the option to take on Honda power themselves in 2019 if they deem it to be sufficiently competitive.
With McLaren's predicament now resolved, attention is set to turn to Red Bull's engine future with Renault understood to have told their long-time partners they want to stop supplying them after the end of next season.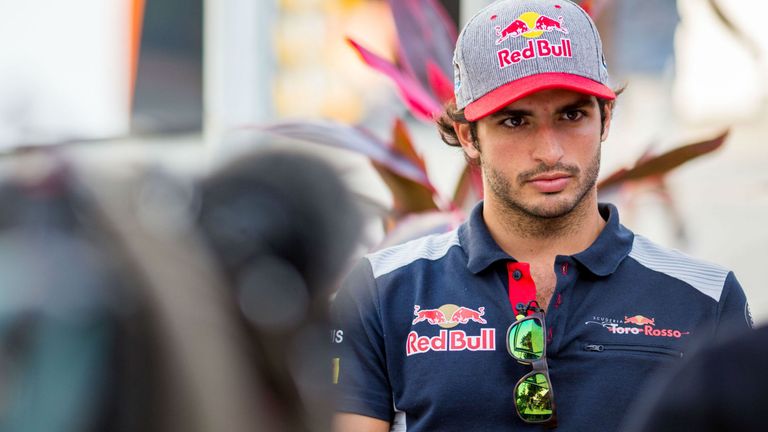 Sainz's big break?
Even before the engine supply issue, the works Renault team have been consistently linked with Sainz, who had voiced his frustration after Red Bull took another one-year option on him in Austria this year.
"He felt that a fourth consecutive year in the junior team, with no vacancies opening up at the senior team, where Daniel Ricciardo and Max Verstappen were locked in, could potentially stall his F1 career," wrote Sky F1's Mark Hughes.
A Sainz-Hulkenberg partnership furnishes the Renault works team with one of the best driver line-ups on the grid and gives Sainz the stage he craves to display his full potential.