F1 Report: McLaren divorcing Honda for Renault is only 'short-term fix'
Marc Priestley and Chris Medland discuss McLaren's pending engine switch and preview the Singapore GP on Wednesday's F1 Report
By Jonathan Green
Last Updated: 30/09/17 9:00am
McLaren's impending switch from Honda to Renault power is only a "short-term fix" and may not be the right move for the former world champions, according to this week's F1 Report guests.
Sky Sports F1 understands McLaren's divorce from current engine partners Honda is imminent - and likely to come before this weekend's Singapore GP - after three years of underperformance and unreliability.
The switch to Renault will be the first time McLaren have linked up with the French manufacturer in F1.
But former McLaren mechanic and Sky F1 pundit Marc Priestley does not see it as a long-term solution and thinks his old team are just hoping for an immediate performance boost in 2018.
McLaren-Renault: What to expect?
"You have to see it as a short-term fix," Priestley said on the F1 Report, which first airs at 8.30pm on Wednesday on Sky F1.
"The culture of McLaren and the working culture of Honda just don't fit. They've had three years of trying, the relationship has broken down.
"But there's going to come a point where Honda are going to turn the corner. What if that happens next year? Then McLaren are left with a customer engine from Renault, there's already a Renault works team and there's already Red Bull.
"Where does that leave McLaren? Is it a short-term fix because they have something else in their minds? There was talk of Porsche coming into Formula 1 - are they looking two or three years down the line? Do they make their own engine?
"This can't be a long-term solution for a team like McLaren. But it will, hopefully, catapult them up the grid to at least be challenging for podiums, which is a big step up from where they are now."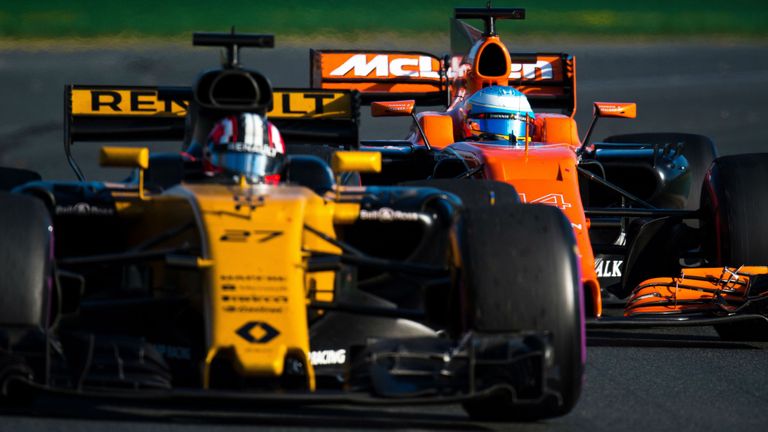 F1 journalist Chris Medland joined Priestley and Natalie Pinkham on the show and thinks McLaren have taken the only escape route from Honda, pointing out Red Bull's frustration with the Renault engine.
"I'm not sure [it's the right move]. The whole reason McLaren went with Honda was because they wanted the works partnership because they said that's the only way you win races and championships," he said.
"Renault have eventually got to get their works team winning. Red Bull obviously see that there might be a glass ceiling there which is why they're thinking maybe a Honda partnership in the future might help them.
"I think McLaren have become so focused on getting out of that deal, and that partnership has gone sour - I'm sure Honda aren't happy from the other side either - that they've just said 'we need a way out'. It's not necessarily the best one but they were just determined to get out of it."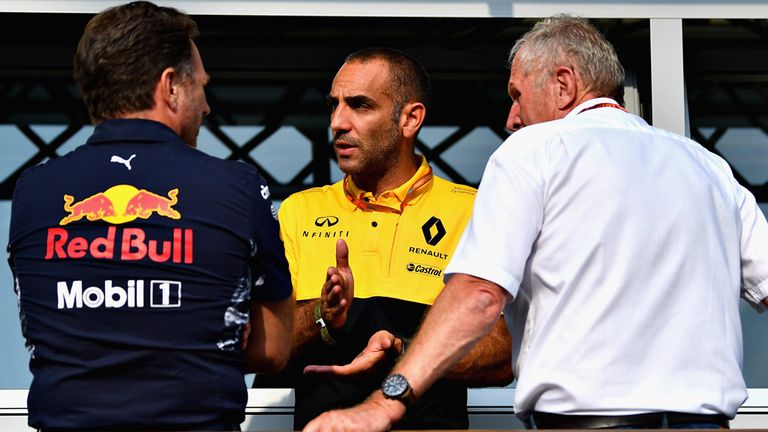 However, Medland argues that the complex situation ends with four parties - McLaren, Honda, Renault and Red Bull - happier than they are currently.
"Red Bull have a potentially different future but they're still with Renault if the Honda future isn't good. Renault have the chance to supply another team that can produce a really good chassis," he explained.
"Honda get a fresh start at Toro Rosso and the opportunity to maybe prove McLaren wrong. And McLaren get out with a more competitive power unit than they have."