Ferrari season 'not lost' and car is on par with Mercedes, insists Sergio Marchionne
A powerful message from the Ferrari president - but does Vettel really still have a chance in the title race?
By Matt Morlidge
Last Updated: 17/10/17 5:08pm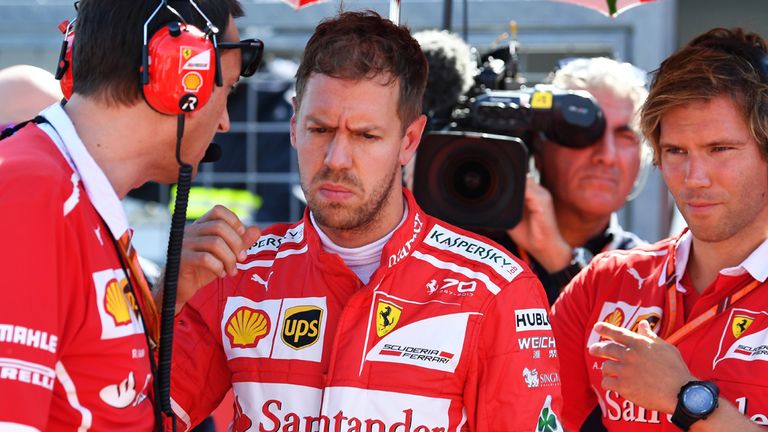 Ferrari president Sergio Marchionne insists the title fight is not over despite an awful run of reliability - and claims the Scuderia's 2017 car is at the very least on par with the Mercedes.
Three engine failures for the team in the last two races, on the back of a double DNF in Singapore, has seen Ferrari's lead driver Sebastian Vettel slip 59 points behind Lewis Hamilton in the standings - a total that means the Briton can claim the championship as early as the United States GP.
Should Vettel pull off an unlikely comeback it would be the largest points deficit ever overhauled in a Formula 1 title race, but Marchionne believes Ferrari can still claim a first Drivers' Championship since 2007.
"The season is not lost," Marchionne said - via Sky Sports in Italy. "There is still time to get it done. With all the modesty we have in Ferrari, the car has made tremendous progress."
Failure at the Japanese GP meant Ferrari haven't claimed a race victory since before the summer break - a drought of five Grands Prix - while Mercedes and Hamilton have won four in that time.
"I do not speak about bad luck because I do not believe it," Marchionne added. "Things are happening to everyone, especially for us in the race. The important thing is to not lose the confidence that has brought us here so far.
'Ferrari have imploded'
The Martin Brundle column
Japanese GP driver ratings
"Without being arrogant, I think Ferrari is at the same level, if not superior to Mercedes today. Red Bull has also made progress, but I do not think they are affecting Ferrari's position in the race."
But the Ferrari chief did admit that the team have overlooked quality control this season, with Vettel's spark plug failure at Suzuka following an entire engine change in Malaysia a week before.
"It's a problem we've probably ignored over time because it was never of much importance," Marchionne explained. "But now we've had at least three occasions where we've really seen the devastating impact on performance. We'll fix it."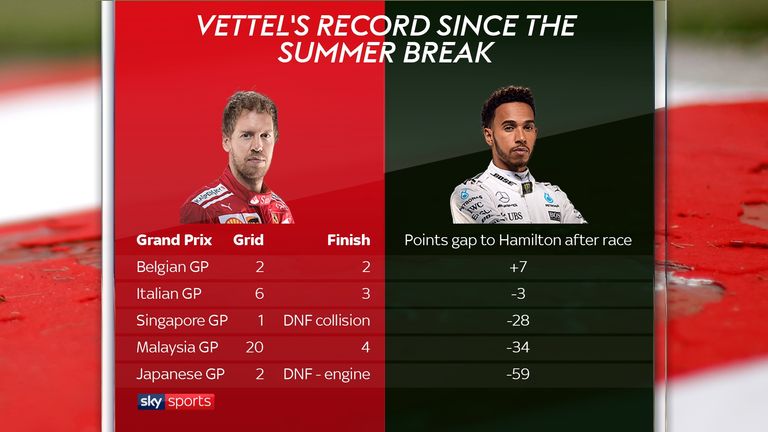 Martin Brundle's take on Ferrari
"It seems the pressure of delivering such impressive performances in the season to date is taking its toll on Ferrari and its drivers," wrote the Sky F1 pundit in his latest column.
"It's as if they have had the dial turned up to 11 all season and the pressure cooker is at bursting point, especially when limited to four internal combustion engines and the hugely complex mechanical jewellery which feeds them fuel, air and sparks - before grid penalties loom.
"When I see a car on the grid with its engine cover off with some kind drama and apparent panic my default thought is 'they'll fix it in time'. Sadly not so for Vettel again in Suzuka."