Formula 1 2017: Grading the teams
Reviewing and rating all 10 teams' fortunes from F1 2017
By Matt Morlidge and James Galloway
Last Updated: 30/11/17 5:15pm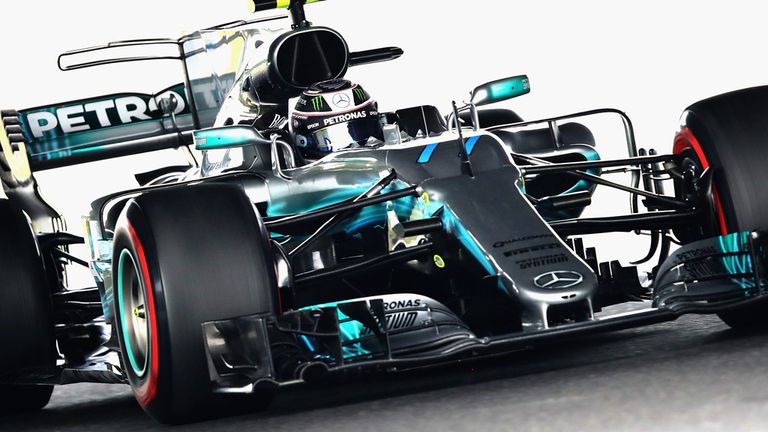 MERCEDES
What they predicted
"It could be that someone makes a very good car and we just need to do a better job than them and rely on our strengths and then success is going to come by winning races and hopefully winning more championships" - Toto Wolff, team boss.
The verdict
Four in a row for Formula 1's foremost race and championship winners.
Ferrari's renaissance, and Red Bull's late-season resurgence, presented Mercedes with a challenge they hadn't faced in the current engine era, but they weathered it impressively and again walked away with both world titles. Becoming the first time to retain championships after a major regulation change was a significant achievement that added some extra silver sparkle to this particular double.
While Ferrari certainly were left to rue missed chances, the finely-honed Mercedes machine did not leave much on the table - as the W08's near 100 per cent race reliability record testifies. Twelve race victories were seven more than their title rivals and meant their run of Constructors' Championship victories was never really under threat.
Mercedes 2017 stats
| | |
| --- | --- |
| Wins | 12 |
| Poles | 15 |
| Podiums | 26 |
| Q3 appearances | 38 |
| Top-10 finishes | 39 |
| DNFs | 1 |
| Points | 668 |
Retaining the Drivers' Championship was in doubt for much of the season but, without the internal politics of the previous three years, Lewis Hamilton barely put a wheel wrong and ultimately powered to his fourth crown, while newcomer Valtteri Bottas, despite some inconsistency, delivered three key wins and as many podiums as F1's two four-time champions.
Only Ferrari have won five title doubles on the spin and that's the next challenge for Mercedes in what, unquestionably, has become the Silver Arrows era.
2016 position: 1st, 765 points
2017 position: 1st, 668 points
GRADE: A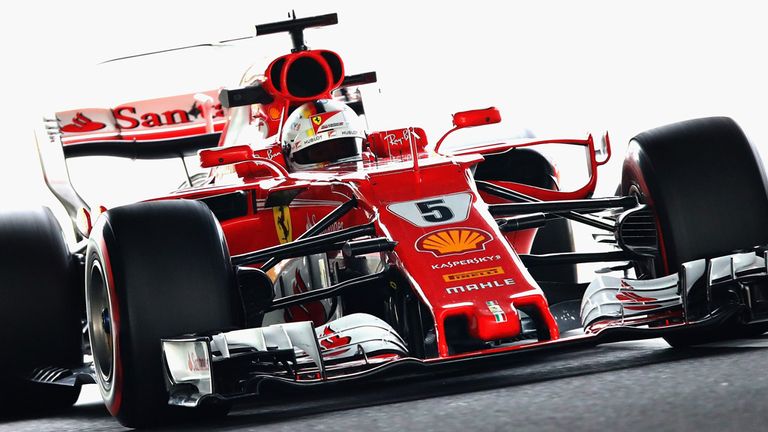 FERRARI
What they predicted
"The new Ferrari SF70H is more powerful than we expected. I'm happy, from what I've seen, the forecasts we had done have been met. I do not know if we will be able to win the championship, but we know that we have taken a big step forward" - Sergio Marchionne, team president.
The verdict
It was curtailed by a crash, ruined by failures and ended in huge disappointment, but when judging Ferrari's year it is important to remember just how big a step the Scuderia made to emerge as challengers.
For all the talk of Red Bull's impending resurgence thanks to an aerodynamic rules refresh, it was Ferrari who transformed from 2016's underachievers to 2017's most improved.
Their pre-season pace quickly caught the attention of world champions and heavy favourites Mercedes, as did Sebastian Vettel's early wins in Australia and Bahrain. While their rivals struggled with an inconsistent car, it appeared the Scuderia's SF70-H could deliver at every circuit - dominant one-twos at chassis-dependent tracks in Monaco and Hungary suggested as much.
Ferrari 2017 stats
| | |
| --- | --- |
| Wins | 5 |
| Poles | 5 |
| Podiums | 20 |
| Q3 appearances | 39 |
| Top-10 finishes | 34 |
| DNFs | 6 |
| Points | 522 |
But following the summer break, their season began to unravel. Crushing defeats in Italy and Belgium looked like they would be rescued by a victory in Singapore, but an avoidable Turn One-crash between Vettel and Kimi Raikkonen ended their hopes. A double engine failure followed in Malaysia, a faulty spark plug ruined Vettel's race in Japan, and the dream of a first title since 2008 was suddenly all-but-over. While the bullet-proof Mercedes were the long-distance runner timing their kick to perfection, Ferrari were the pace-setters struggling for breath in the final stretch.
Ferrari were able to seal a victory at the penultimate race in Brazil, their first since July, but it was too late. In the final seven races, Ferrari were outscored by Red Bull by seven points - a telling sign of their demise.
But for all the woes, it is important for the team to take the positives from 2017. They have challenged Mercedes in the V6-hybrid era more than anyone else before. They have tied down a super quick, yet occasionally hot-headed, multi-world champion to a multi-year contract, ably assisted by a willing, yet ageing, number two. And if they make anywhere near as big a step as last year in the upcoming off-season, they will surely be fighting for both titles again.
It hasn't been said too often in the last few years, but the Forza Ferrari phrase is well and truly back.
2016 position: 3rd, 398 points
2017 position: 2nd, 522 points
GRADE: A-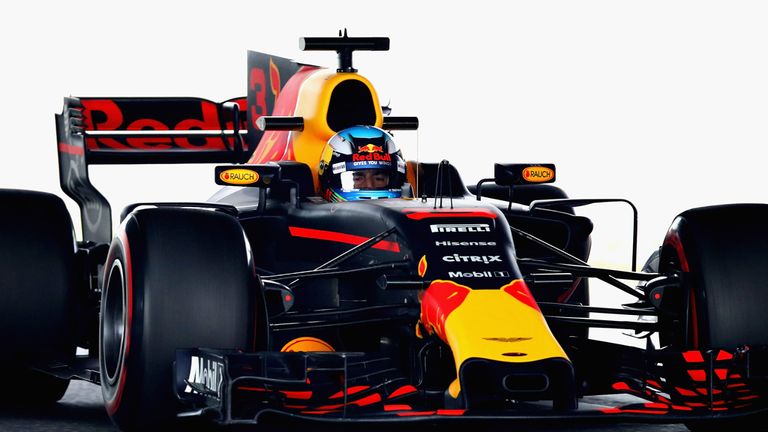 RED BULL
What they predicted
"There is a feeling of real optimism within the team that if we can nudge a bit closer on the engine - chassis-wise we are hoping to come up with a good car to give our guys the tools to fight Mercedes" - Christian Horner, team boss.
The verdict
The wait to properly crack the hybrid engine era goes on for Red Bull, but they remain one of F1's slickest-performing teams and, on the evidence of the stopwatch in 2017, can claim to have won the in-season development war.
Their impressive gains from Australia to Abu Dhabi delivered three wins and 13 podiums - a very respectable haul, but not sufficient enough to mount a championship challenge. F1's aerodynamic rules overhaul had been expected to play right into Red Bull's hands, but early progress with the RB13 was stymied by simulator-track correlation problems. It set them back by two months and effectively turned their season into one of 'what might have been'.
Red Bull 2017 stats
| | |
| --- | --- |
| Wins | 3 |
| Poles | 0 |
| Podiums | 13 |
| Q3 appearances | 38 |
| Top-10 finishes | 27 |
| DNFs | 13 |
| Points | 368 |
Daniel Ricciardo's victory in Azerbaijan in June was a brilliantly opportunistic one, but it wasn't until the final flyaways that the RB13 was truly able to take the fight to Mercedes and Ferrari - and beat them - on pure pace alone, which Max Verstappen did so impressively in Malaysia and Mexico.
The promise of an earlier 2018 car completion date bodes well for Red Bull starting next year more akin to how they finished this, but their engine situation, both short and longer-term, leaves unanswered questions about when they will be title winners again.
2016 position: 2nd, 468 points
2017 position: 3rd, 368 points
GRADE: B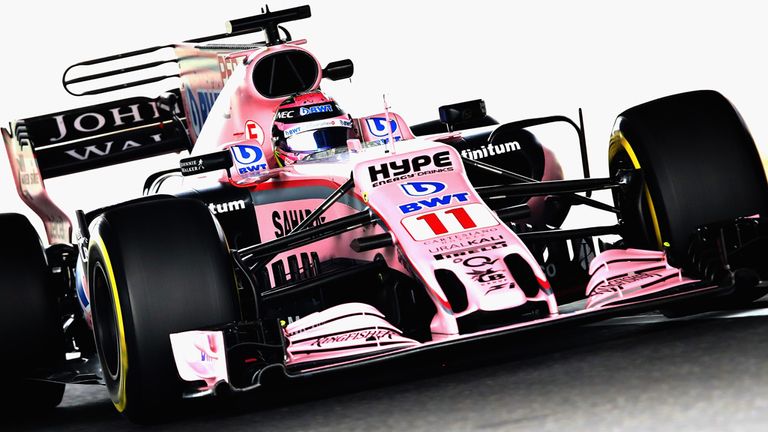 FORCE INDIA
What they predicted
"If we did not dream big, we would not have finished fourth in the World Championship last year. We have never even had conversations in private that we cannot break into top three. That is our objective, and we are going to give it our best shot" - Vijay Mallya, team owner.
The verdict
Force India have long been hailed as the best 'pound-for-pound' team in Formula 1, making the most of their slender budget. With that in mind, and considering the team are powered by the most dominant engine - perhaps another fourth-place finish in the constructors' standings was to be expected.
But make no mistake, the way this team continues to improve is astounding.
They may have finished the year without a podium for the first time since 2013, but their final tally of 187 points is their best-ever. Incredibly, Force India finished all but four races with both cars in the top 10, a record only Mercedes can better.
Force India 2017 stats
| | |
| --- | --- |
| Wins | 0 |
| Poles | 0 |
| Podiums | 0 |
| Q3 appearances | 28 |
| Top-10 finishes | 35 |
| DNFs | 3 |
| Points | 187 |
Force India have consistently had a strong driver line-up in recent years and it was no different in 2017, with Esteban Ocon seamlessly replacing Nico Hulkenberg in his first full season, pushing Sergio Perez on. Force India, though wary of a developing rivalry, with high-profile on-track clashes in Canada, Azerbaijan and Belgium, have profited from their drivers' added motivation - so far.
The Silverstone outfit also appear to have made progress with the chassis, securing impressive double-points finishes at high-downforce tracks in Hungary and Singapore, while they outscored fellow Mercedes-powered team Williams by an impressive 104 points in the final standings.
Force India know they have to make another step up to even consolidate fourth next year with McLaren, Renault and Williams all expected to be on the charge, but if they can use their spending money as wisely as they have done in the past then they'll be in good shape. Another wonderful year.
2016 position: 4th, 173 points
2017 position: 4th, 187 points
GRADE: A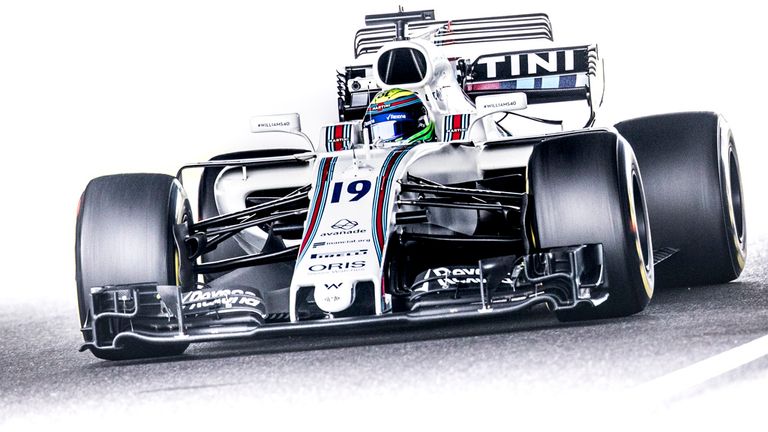 WILLIAMS
What they predicted
"After finishing fifth in the Constructors' Championship in 2016, it will be a challenging year - especially as we enter this new era of racing… rewarded with a more competitive year on track this season" - Claire Williams, deputy team principal.
After back-to-back third-place finishes at the start of the hybrid turbo era, Williams have registered consecutive fifth places after 2017 became a year of holding what they had. Losing Valtteri Bottas, their chief points scorer of the previous three seasons, in January was always likely to hurt their prospects, while Paddy Lowe's arrival from Mercedes was more about the long term rather than short.
At mid-season it looked as though fifth place might be under threat but an unblemished run of points finishes after the summer break ultimately pulled Williams comfortably clear of the chasing pack. Lance Stroll's out-of-the-blue run to the podium in the mad-cap Azerbaijan GP was undoubtedly the year's highlight, with the Canadian's similarly surprise front-row in the wet at Monza pointing to decent potential.
Williams 2017 stats
| | |
| --- | --- |
| Wins | 0 |
| Poles | 0 |
| Podiums | 1 |
| Q3 appearances | 14 |
| Top-10 finishes | 20 |
| DNFs | 8 |
| Points | 83 |
At times the FW40's pace fluctuated wildly, particularly in qualifying, but the steadier stream of lower points finishes from the recalled Felipe Massa underlined just about where the car was on its better days during the year.
Irrespective of who ultimately partners Stroll in 2018, Williams know they have to make a big step forward in the next season and Lowe has promised a very different car. With McLaren expecting to make big progress, and Renault eyeing another step up the grid, Williams will almost certainly need to deliver on that promise.
2016 position: 5th, 138 points
2017 position: 5th, 83 points
GRADE: C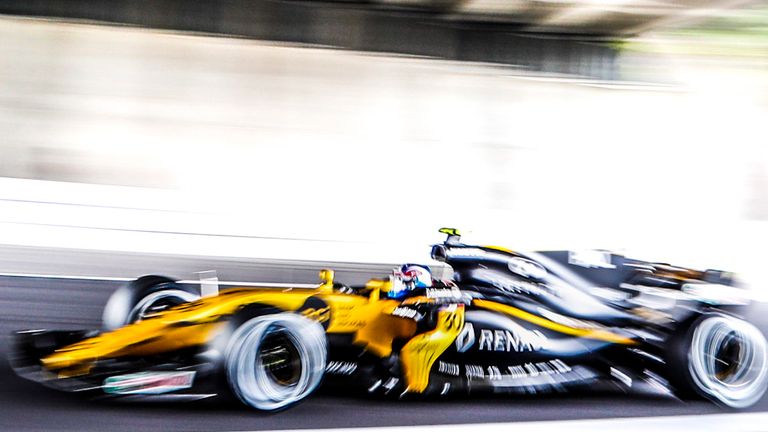 RENAULT
What they predicted
"For 2017 our performance targets are clear. We want to take a definite, tangible step forward in performance and results. Fifth position in the Constructors' Championship is our goal" - Cyril Abiteboul, team boss.
The verdict
Inconsistent. Unreliable. But much-improved.
Renault may have failed in their short-term performance targets - finishing 26 points behind fifth-placed Williams - but there are signs, both on and off track, that the French firm are beginning to flex their muscles.
For while the team ended 2016 with a depleted number of staff compared to rivals and a pairing of Jolyon Palmer and Kevin Magnussen, they finish 2017 with several key acquisitions behind the scenes, and a stellar driver line-up in Nico Hulkenberg and Carlos Sainz - one of the quickest on the grid.
It could also be argued Renault had a better all-round car package than their midfield counterparts, and would surely have finished higher up in the standings were it not for a woeful lack of reliability in the second half of the season.
Renault 2017 stats
| | |
| --- | --- |
| Wins | 0 |
| Poles | 0 |
| Podiums | 0 |
| Q3 appearances | 17 |
| Top-10 finishes | 10 |
| DNFs | 14 |
| Points | 57 |
For Hulkenberg's three stand-out sixth-place finishes in Russia, Great Britain and Belgium - see his Singapore GP, in which he was running fourth, ruined by a sensor issue. The German was also fifth in Azerbaijan before a shunt into the barriers.
Renault may also have collected more points had they acquired Sainz for the beginning of the season with Palmer, while followed by misfortune in his 16 races, not delivering the goods consistently enough. Hulkenberg's intra-team qualifying whitewash certainly points to that.
Cyril Abiteboul, Alain Prost and Co have a clear vision for Renault as they bid to become world champions again, or at least battle at the front, by 2019, and it seems that they are building the team to do just that. They'll need to improve engine power and reliability, particularly to satisfy partners old and new in Red Bull and McLaren, but Renault are a team to look out for in 2018.
2016 position: 9th, 8 points
2017 position: 6th, 57 points
GRADE: C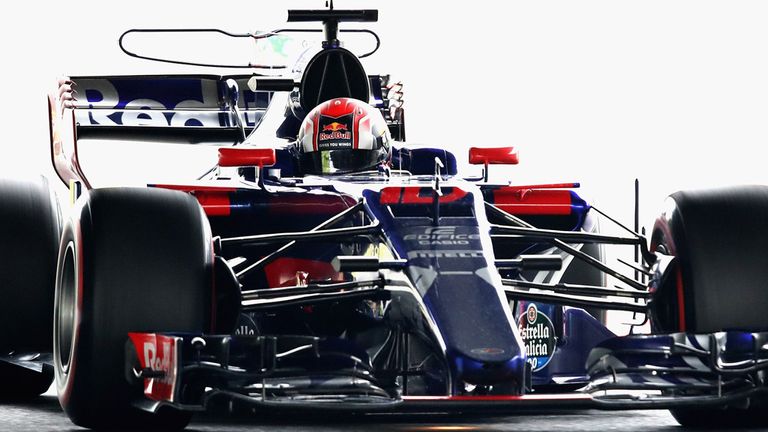 TORO ROSSO
What they predicted
"I am convinced that our new car works well, we have with Renault a fantastic engine partner, we have two experienced drivers for the first time in the history of Toro Rosso. I am convinced we will have a good season" - Franz Tost, team boss
The verdict
So what to make of Toro Rosso's season?
For the fourth year running they finished seventh in the standings, yet they recorded their lowest points total since 2014. The campaign currently tailed off badly; the team broke for summer just two points adrift of Williams' fifth place in the standings, yet ultimately finished 30 points and two positions behind.
A promising season turned on the fallout from the complex late-summer engine negotiations which bring Honda to Toro Rosso, and Renault to McLaren, for 2018. The early departure of Carlos Sainz to Renault cut the cord on a regular supply of points, with what turned out to be Daniil Kvyat's Austin swansong delivering their only point in the final six rounds. A bizarre and briefly explosive falling out with Renault in Brazil hardly helped matters.
Toro Rosso 2017 stats
| | |
| --- | --- |
| Wins | 0 |
| Poles | 0 |
| Podiums | 0 |
| Q3 appearances | 4 |
| Top-10 finishes | 12 |
| DNFs | 13 |
| Points | 53 |
So what next? Irrespective of the 2018 Honda engine's competitiveness, becoming an effective works team is a seminal moment in Toro Rosso's history. It's a move which could - could - make them something of a wild card for next season. After years trapped in the middle of the midfield, that might just not be a bad thing.
2016 position: 7th, 63 points
2017 position: 7th, 53 points
GRADE: C-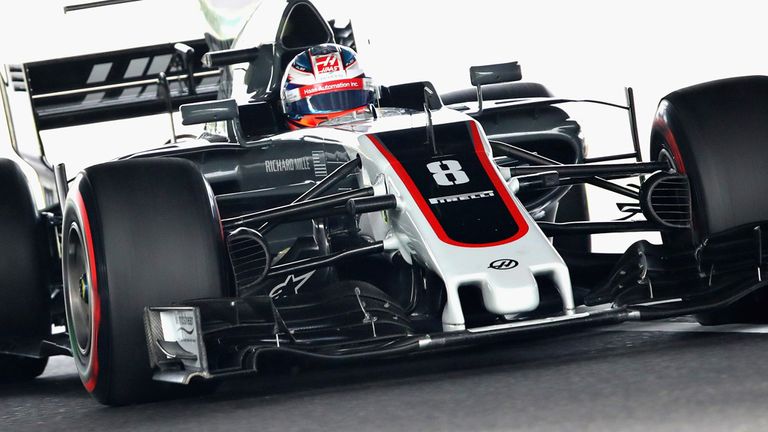 HAAS
What they predicted
"If we can snatch a podium, I think that would be a real accomplishment. It's intense and it's going to be more intense this year" - Gene Haas, team owner
The verdict
The biggest danger for Haas after such an impressive debut campaign in Formula 1 was 'second season syndrome'.
And while their 2016 may appear more memorable, with the fifth place Romain Grosjean achieved in Bahrain not matched this year, they finished 2017 with 18 more points and a more consistent, rounded car. If their goal was a steady, but small, improvement then it's mission accomplished.
Stand-out performances include the double points finishes in Monaco and Japan, along with Grosjean's sixth-place finish in Austria. In a tight midfield battle, Haas have a sturdy, yet unspectacular, Ferrari-powered race car.
Haas 2017 stats
| | |
| --- | --- |
| Wins | 0 |
| Poles | 0 |
| Podiums | 0 |
| Q3 appearances | 5 |
| Top-10 finishes | 13 |
| DNFs | 8 |
| Points | 47 |
However, the signing of Kevin Magnussen somewhat disguises Haas' progress, or lack of. Esteban Gutierrez didn't secure a single top-10 finish last year, leaving Grosjean to do all the work, but Magnussen has collected 19 points to help his team. In fact, Grosjean has scored one fewer point this year than in 2016.
Their qualifying performances, in particular, have been a cause for concern. Magnussen didn't make a Q3 appearance all season, while Grosjean failed to enter the final shootout after the summer break. What's more, Haas were knocked out of Q1 18 times. Sauber are the only team with a worse record.
Overall, Haas have nothing to be ashamed about in 2017 (can they really expect podiums with a slender budget and little experience?), but they'll need dramatic aerodynamic and chassis gains, and more spectacular displays from their drivers, if they are going to avoid dropping away from the midfield next year.
2016 position: 8th, 29 points
2017 position: 8th, 47 points
GRADE: C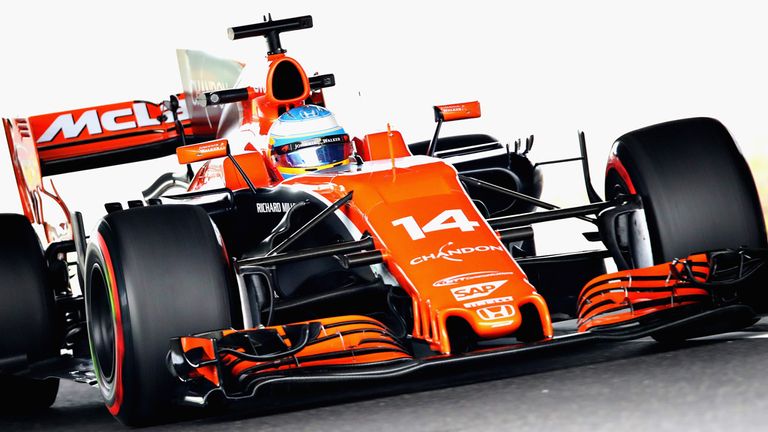 MCLAREN
What they predicted
"The chassis is incredibly well realised, the power unit has been significantly developed and, in Fernando and Stoffel we have a hugely exciting driver pairing that's already blending really well. There's a feeling around the factory that we're about to turn the corner" - Eric Boullier, racing director.
It's a sign of the dire straits McLaren found themselves in after winter testing that 2017 essentially became about 2018 before the season had even started.
When, in the memorable words of Fernando Alonso, Honda's new engine delivered "no power and no reliability" at the Barcelona tests, the team's management began to contemplate ending a painful, but highly lucrative, marriage that had supposed to be their golden ticket back to success.
It took plenty of time and several negotiating dead ends to get to the point where they could make a clean break - a multi-year deal for Renault engines from 2018 was not announced until mid-September - but McLaren believe they have found a route back to podium contention in the short run. They've also convinced Fernando Alonso to stick around too.
McLaren 2017 stats
| | |
| --- | --- |
| Wins | 0 |
| Poles | 0 |
| Podiums | 0 |
| Q3 appearances | 9 |
| Top-10 finishes | 8 |
| DNFs | 18 |
| Points | 30 |
Given where they started this season - two seconds off the pace in Australia and collecting engine penalties as early as round four - 2017 was never going to offer much more than a second ninth-place finish in three years, although that doesn't lessen the hurt for a very proud team.
Saying all that, the MCL32 was again a very good chassis and, married with eventual Honda reliability and performance fixes, McLaren finished the year with the fifth or sixth fastest car. But even that doesn't represent success for the former champions and 2018 will be all about making F1's Big Three a Big Four again.
2016 position: 6th, 76 points
2017 position: 9th, 30 points
GRADE: D-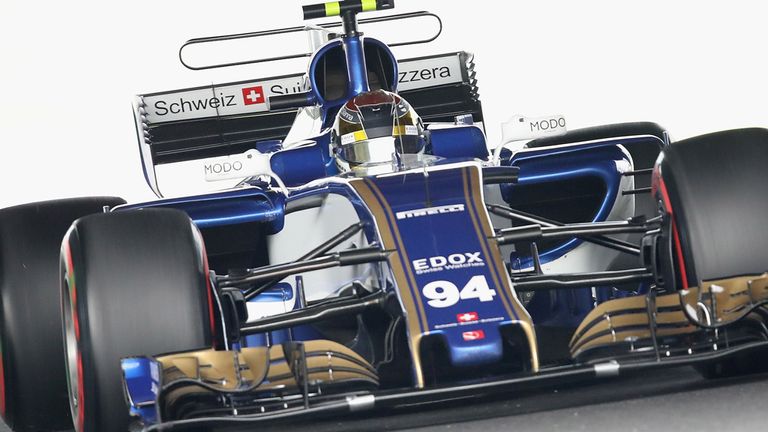 SAUBER
What they predicted
"I want to see a clear improvement compared to last year. Our objective is to establish ourselves in the midfield" - Jorg Zander, technical director
The verdict
Did Sauber establish themselves in the midfield? No. Was there a clear improvement? Not really.
2017 was a steep learning curve for a team who spent almost the entire season as distant backrunners. The biggest lesson? Never enter a campaign with a year-old engine again.
That 2016 Ferrari power actually kept Sauber in contention, or thereabouts, in the early part of the year. They made it out of Q1 five times in the first five races, while Pascal Wehrlein had collected five points - and was ahead of both McLaren drivers in the standings - going into round nine. The German's impressive eighth-place finish at the Spanish GP was Sauber's best result since Russia 2015.
Sauber 2017 stats
| | |
| --- | --- |
| Wins | 0 |
| Poles | 0 |
| Podiums | 0 |
| Q3 appearances | 0 |
| Top-10 finishes | 2 |
| DNFs | 10 |
| Points | 5 |
But the Swiss outfit then entered a tumultuous few months. Monisha Kaltenborn was relieved of her team principal duties in June, a week before the team's final Q2 appearance of the season. She was eventually replaced by Frederic Vasseur, while Sauber cancelled a previously agreed Honda engine contract a month later.
They finish the year rooted to the bottom of the Constructors' Championship, out-powered and out-performed by their rivals and without a point in 12 races. They improved on their 2016 tally by three points, but that was all down to the surely-departing Wehrlein. Marcus Ericsson, who looks set to stay for 2018, hasn't finished in the top-10 since Italy 2015, a 48-race drought.
However, it does the appear Sauber are starting to make off-track progress, with Vasseur claiming they plan to hire "100 new staff", while they have strengthened their ties with Ferrari thanks to an Alfa Romeo sponsorship and will relish having the latest Scuderia engines next year. Talented F2 champion Charles Leclerc should help their cause, and Sauber will certainly be hoping for a more competitive season. In truth, it can't get too much worse.
2016 position: 10th, 2 points
2017 position: 10th, 5 points
GRADE: D
Comment below to get involved in the debate, but please adhere to our House Rules. If you wish to report any comment, simply click on the down arrow next to the offending comment and click 'Report'.