F1 Report: Aston Martin could become F1 engine supplier in 2021
Aston Martin president and CEO Andy Palmer joins Natalie Pinkham and Marc Priestley on Wednesday's F1 Report
By Jonathan Green
Last Updated: 30/11/17 9:18am
Aston Martin could become a Formula 1 engine supplier in 2021 provided the next set of F1 regulations make the sport more affordable, company president and CEO Andy Palmer has told this week's F1 Report.
Aston Martin are already set to deepen their involvement in the sport from 2018 when they will become Red Bull's title sponsor.
F1 bosses are in the process of formulating how the sport's engine regulations will look from 2021, which include trying to reduce costs and complexity, but the present manufacturers have voiced objections.
Speaking on the F1 Report: Abu Dhabi Review, Palmer outlined what Aston Martin would like to see for them to enter as an independent engine manufacturer.
"For us it's potentially a new engine in 2021, dependent upon what those regulations eventually come out like," Palmer told Sky F1's Natalie Pinkham and Marc Priestley.
"There would be no point at all [in developing an engine until 2021]. The amount of development that goes into the current breed of engine is enormous, the cost of doing that is enormous particularly with the heat recovery system in the turbocharger and you throw it away in 2021.
F1 reveals 2021 engine blueprint
Ferrari issue F1 quit warning
Formula 1's engine row decoded
"I participate, as does the company, in a number of the working group meetings, obviously led by the FIA. We put together a recommendation as an independent manufacturer of what would it need to look like to attract us in.
"Roughly speaking that is making it standardised as much as possible the bits that don't matter too much where you don't have the competitive engine, probably throw away the heat recovery turbochargers because that's an enormous amount of development.
"What we see coming back is something quite encouraging because it ticks many of those boxes, at least conceptually."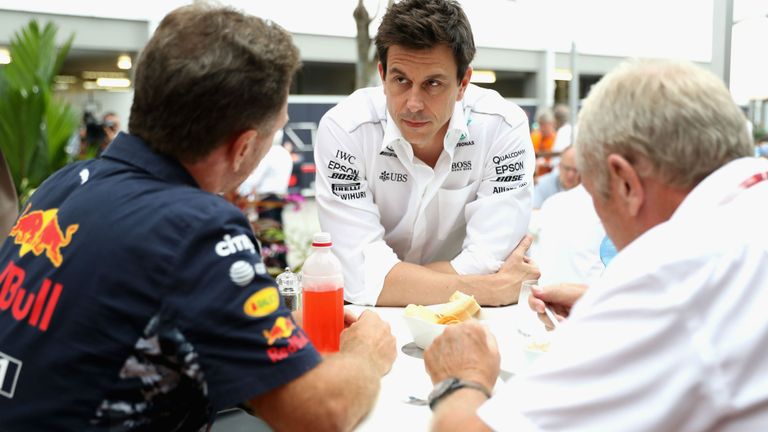 F1's engine manufacturers - both current and potential - met with the FIA and Liberty Media last month to discuss F1's engine plans.
Boiled down, the proposal put forward would see F1 powered by a single V6 turbo engine without the MGU-H hybrid element, a more powerful MGU-K, and a degree of 'standardisation' around the energy store and control electronics.
When is the F1 Report: Abu Dhabi Review on this week?
| | |
| --- | --- |
| Day | Time |
| Wednesday | 8.30pm |
| Friday | 6.30pm and 9pm |
| Saturday | 4.45pm and 6.30pm |
But the initial proposals have been met with opposition from the four current manufacturers - Mercedes, Ferrari, Renault and Honda - with Ferrari president Sergio Marchionne going so far as to suggest the Scuderia could leave F1.
Palmer conceded there are very differing views on how the sport should move forwards but believes change is needed to make the racing more exciting.
"We are certainly not banding ideas around - there are very clearly two sides of the table," Palmer continued.
"Obviously the incumbents, and I would be the same in their position, have invested a lot of money in the sport. In at least two cases they have got winning engines, why change?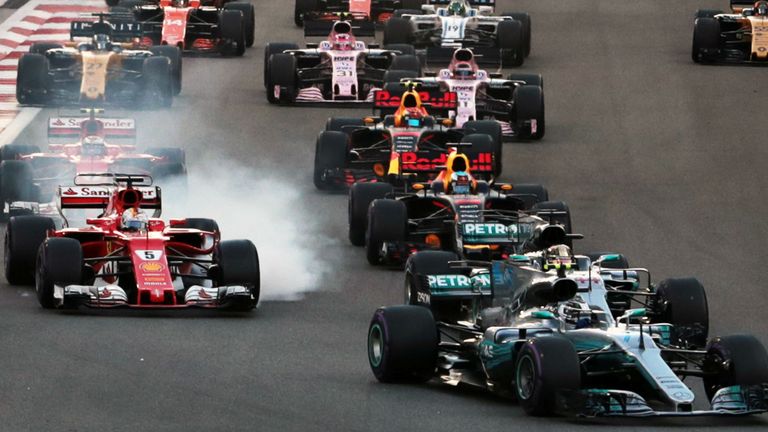 "From our perspective we need things to happen to make it affordable to enter the sport. And I honestly believe it is vital for the sport. We have to put some spice back and having processions like Abu Dhabi is not good for the sport, not good for the viewership.
"If we can add a catalyst to change, even by participating in those meetings, I think is good for the sport."
Aston Martin to be Red Bull's title partners
Red Bull make early start on RB14
Will Red Bull challenge in 2018?
Aston Martin have already begun taking steps around manufacturing their own engine, but Palmer said any entry into F1 would be in collaboration with another independent manufacturer.
"It would be in collaboration with somebody. We have never done a Formula 1 engine before," he said.
"There are obviously parties around like Cosworth, AVL, Ricardo or Ilmor. There are suppliers that are involved in the sport that we deal with. It's about bringing those together.
"The first step for us was the recruitment of Luca Marmorini [the ex-Ferrari engineer]. He has a lot of history in engine development for Ferrari and Toyota and he's helping us put together this concept of what the engine could look like and also participating in the discussions with the FIA."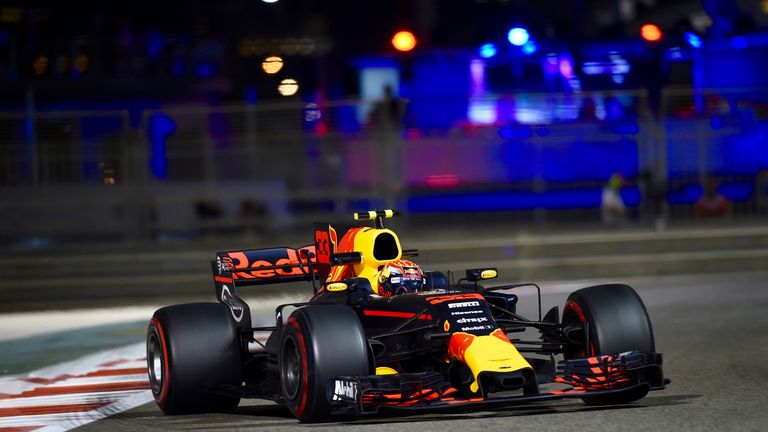 As for what impact Aston Martin's title sponsorship of Red Bull could have next season, Palmer remained coy on the RB14 adopting a British racing green livery.
"Let's see. It's not very long to wait to see what the livery looks like for next year," he said.
"Aston has a strong presence on the car."