F1 2018: Aston Martin to become Red Bull's title partners
So will Aston Martin become Red Bull's engine providers from 2021?
By Pete Gill
Last Updated: 25/09/17 1:48pm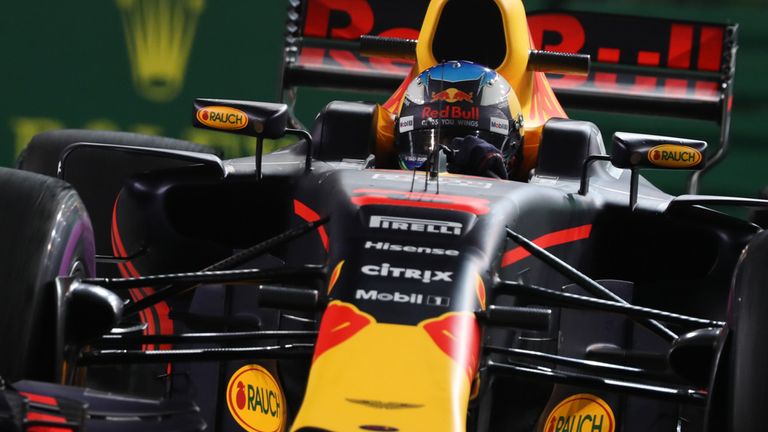 Red Bull have confirmed that Aston Martin will be the team's title sponsors in 2018.
The team, for whom Max Verstappen and Daniel Ricciardo currently drive, will run as 'Aston Martin Red Bull Racing' from next season.
"We've been working with the world famous sportscar maker for 18 months and this is the logical next step in strengthening our relationship," a statement read.
As part of the tie-up, a new 'Advanced Performance Centre' will be housed at Red Bull's Milton Keynes HQ, consisting of 110 Aston Martin design and engineering staff.
Formula 1 in 2018: Schedule and line-ups
Red Bull will continue to be powered by Renault engines in 2018.
But it is understood that Renault have informed the former world champions they will cease to be their partners from the end of next season and confirmation of Red Bull's deepening ties with Aston Martin will only increase speculation that the iconic British company will become Red Bull's power providers in the future.
"The power unit discussions in Formula 1 are of interest to us, but only if the circumstances are right," Aston Martin CEO Andy Palmer said. "We are not about to enter an engine war with no restrictions in cost or dynamometer hours but we believe that if the FIA can create the right environment, we would be interested in getting involved."
Red Bull chief Christian Horner told Sky Sports F1 in Singapore that only one of the sport's four current power providers could be the team's engine suppliers in 2019 and 2020. But F1's engine regulations will be revamped for 2021 - when many believe Aston Martin will power Red Bull.
Were Renault to withdraw their supply of engines for Red Bull from next year onwards, Honda are the team's likeliest option for a new supply after the Japanese company joined up with Toro Rosso, Red Bull's junior outfit.
Can Sebastian Vettel and Ferrari bounce back from their Singapore nightmare? Watch the Malaysia GP weekend live on Sky Sports F1. The race begins at 8am on Sunday October 1.