McLaren and Honda: Eric Boullier on how early his 2017 worries started
Boullier feared staff exits and realised McLaren had to do something about Honda from first 2017 tests
By James Galloway
Last Updated: 14/12/17 2:13pm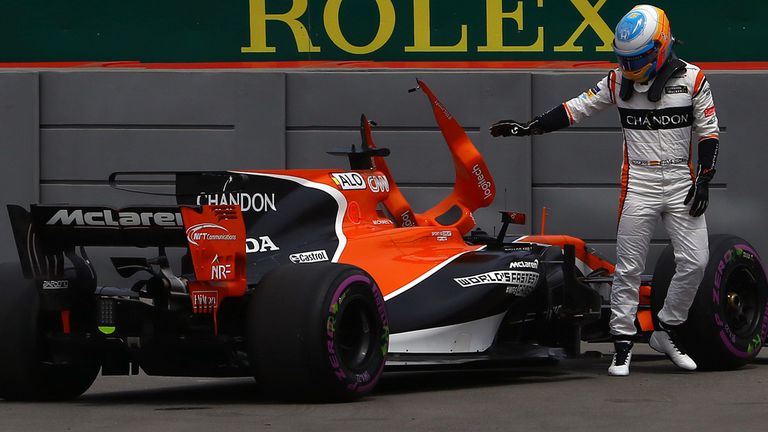 Eric Boullier says he laid bare his fears to McLaren's hierarchy about Honda's 2017 engine as early as February amid an expectation the team would go "backwards" and could face a staff exodus.
What turned out to be McLaren's final season in partnership with Honda was not officially confirmed until September but the writing appeared on the wall during pre-season at Barcelona, with team chief Boullier telling Sky F1 at the second test that they were "running out of patience" with their sustained lack of performance.
Nine months on and, in a reflective end-of-year interview with F1's official website in which he recounts the timeline of the torturous decision to split, Boullier explained: "I went to the management, showed them the data and told them that we cannot accept another year like this.
"We had a tough first year with Honda, we had a tough second year, and had expected progress good enough to get us back to where we belong - but Barcelona showed that we would go backwards and that was absolutely not an option.
"I obviously warned them about the consequences of another year of no results, where you keep everybody afloat."
In addition to the likely financial and sponsorship difficulties associated with slipping back down the Constructors' Championship, Boullier admitted his big concern was losing key members of staff just as the team believed they were in their best shape at Woking for years.
"We have a new team, which has been reconstructed in the last three years: new people, very good new people - competitive people who used to win - and the danger was we'd lose them," he said.
"The perception of a team is still very much based on drivers, because they are the faces of the team, but for me the real danger was losing those people. That was the discussion at the very beginning of the season."
Mercedes wary of new McLaren threat
F1 in 2018: The confirmed calendar
The McLaren-Honda reunion was ended just three seasons into a deal that had been expected to run for a decade, with the Woking team now teaming up with Renault from 2018 while their former Japanese suppliers seek improved fortunes with Toro Rosso.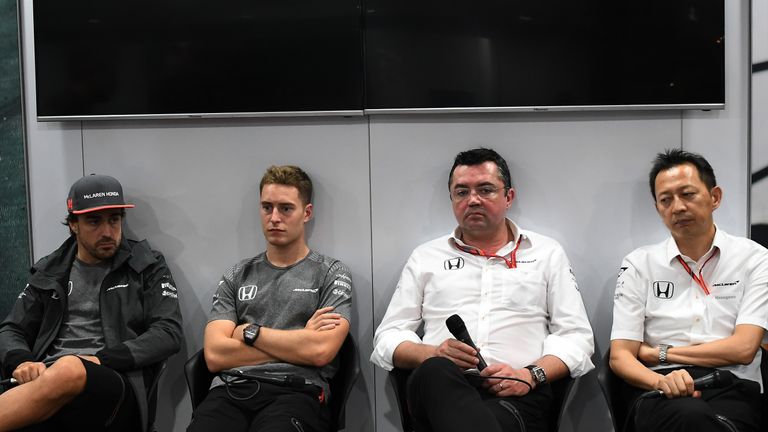 Honda's F1 return had barely got up and running before questions were routinely being asked about their hybrid engine and Boullier is now hoping the 'honeymoon' period with Renault lasts longer.
"I had one with Honda and I've learned from it. I have learned about the danger of honeymoons!" he said.
"But yes, at the start of any relationship you would be foolish to bounce the table before knowing your partner. We are now in a 'get to know each other better' phase. We are building relationships.
"And I will make sure that the honeymoon lasts longer than the last one!"
After nearly four years without a podium finish, McLaren have high hopes of utilising what they believe is one of F1's strongest aerodynamic departments with a more competitive Renault engine. Indeed, world champions Mercedes believe the Woking team cannot be counted out of front-running contention next year.
And Boullier has played down suggestions that the relatively late switch to Renault power has compromised their 2018 car design.
"Maybe we made the decision to change the engine manufacturer two weeks too late for our schedule - but these two weeks have almost been recovered," he confirmed.
Sky Sports F1 is the only place to watch every Formula 1 Grand Prix, qualifying and practice session live in 2018. Get Sky Sports F1.