F1 2018 Testing: Snow brings Day Three to a halt
Proposal to extend F1 Testing vetoed by two of the teams
By Pete Gill and James Galloway at Barcelona
Last Updated: 13/12/18 4:24pm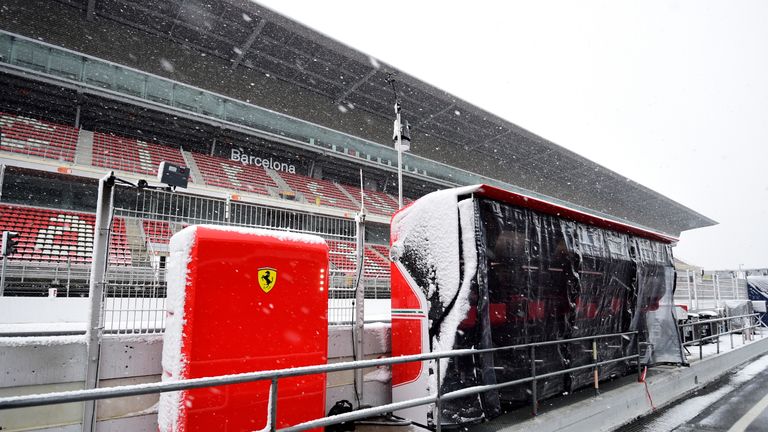 Day Three of F1 pre-season testing at Barcelona was effectively written off after a snowstorm descended on the Circuit de Catalunya, further disrupting the teams' preparations for the new F1 season.
After the scheduled start of the session - one of just eight days of track time allotted to the teams before the new Formula 1 campaign begins on March 23 - was delayed by three hours, McLaren's Fernando Alonso set the only timed laps of the day just five minutes before the chequered flag fell.
At 2:18.545, Alonso's fastest lap was a mere one minute and 10 seconds shy of the lap record.
In total, just five drivers left the sanctuary of their garages for an understandably brief inspection of a wet, cold and treacherous circuit.
"The conditions this morning were only conducive for throwing snowballs," quipped Red Bull's Christian Horner.
Mercedes and Ferrari did not run at all, while Red Bull's Daniel Ricciardo declined to venture back out after his second installation lap included a trip to the gravel.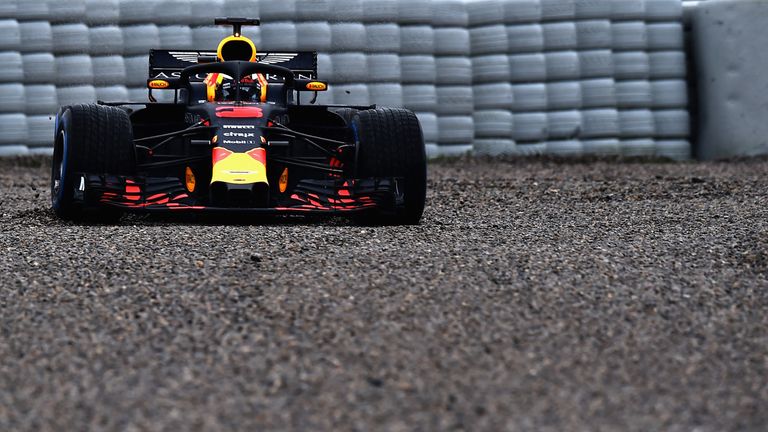 Off track, a proposal to extend the test by an extra day has been vetoed by two of the teams, prompting angry McLaren boss Eric Boullier to describe the refusal as "purely wasting money for selfish interests".
Teams fail to agree extra day of F1 testing
F1's sporting regulations state that any changes to testing dates must be made with the unanimous approval of all teams, while extending next week's test to five days by adding running on Monday would require the governing body to amend its own rules.
Growing concern over lack of track time
The unseasonable icy conditions in Barcelona this week have proved the dominant topic since the sport reconvened from its winter hibernation.
Toro Rosso's Brendon Hartley described conditions as "almost like an ice-skating rink" on Day One, while barely any laps were completed in the final two hours on Tuesday when the first dusting of snow fell on the circuit.
The fastest laps of F1 testing so far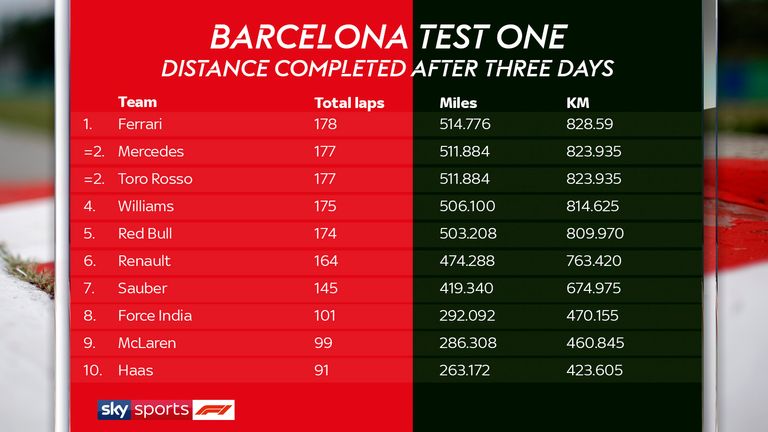 While the forecast for next week's test, which runs from Tuesday to Friday, has promised warm weather, many of the teams are already fretting about a shortage of track time with just five days of running remaining before the start of the new season.
Having set a target of completing 100 laps a day following their switch to Renault, McLaren will start the final day of Test One with just 99 under the belt of their new car.
World champion Lewis Hamilton has so far driven just 25 in Mercedes' W09 - and all of them in the afternoon chill of Day One when plunging temperatures offered little scope for meaningful track running.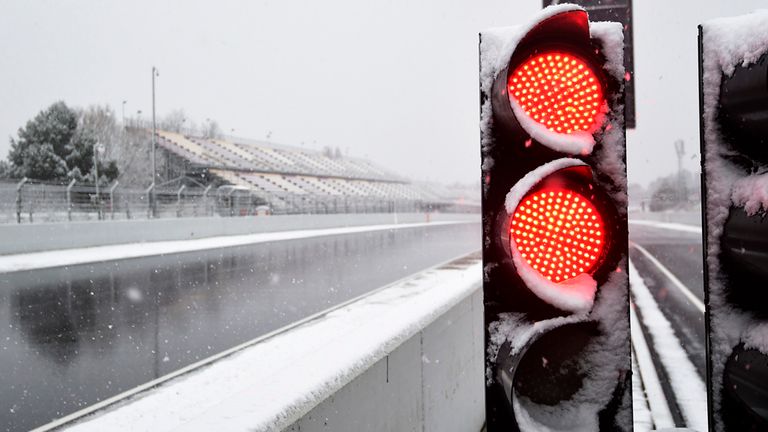 F1's 'snow day' in pictures
The snowy scenes at Barcelona did at least offer an opportunity for the teams and drivers to reveal a sense of humour as 'winter testing' lived up to its name:
Barcelona Test One, Day Three Timesheet
| | | | | |
| --- | --- | --- | --- | --- |
| Driver | Team | Laps | Tyre | Time |
| Fernando Alonso | McLaren | 11 | Wets | 2:18.545 |
| Daniel Ricciardo | Red Bull | 2 | | No time set |
| Brendon Hartley | Toro Rosso | 2 | | No time set |
| Marcus Ericsson | Sauber | 1 | | No time set |
| Robert Kubica | Williams | 1 | | No time set |
The Sky Sports F1 Digital team will be providing live commentary from dawn until dusk for all days of winter testing while Sky Sports News will also deliver live updates from trackside.