Nico Rosberg back on Sky F1 for 2018, starting at Australian GP
Rosberg to rejoin Sky F1 team for key races throughout season; 2016 world champion present at this weekend's Australian GP
Last Updated: 13/12/18 3:49pm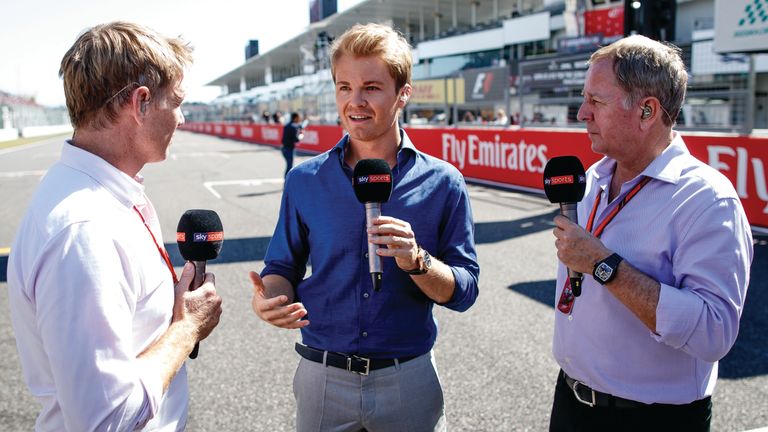 2016 Formula 1 world champion Nico Rosberg is to join Sky Sports F1 for key races throughout the 2018 season, beginning with the opening race weekend in Melbourne.
Having retired as world champion just 18 months ago at the age of only 31, Rosberg will offer Sky Sports F1 viewers a unique perspective on the coming season.
Through his experiences as a Mercedes driver alongside current world champion Lewis Hamilton, his detailed knowledge of former team-mates and competitors, and as one of the great drivers of recent years, Rosberg will bring F1 fans unparalleled insight on the 2018 F1 season.
The son of 1982 world champion Keke Rosberg, and a title-winner the last time the season spanned 21 races, Rosberg will undoubtedly be an authoritative voice in the sport this year.
"I'm really excited to be joining the Sky Sports F1 team for the 2018 season," Rosberg said.
"Although getting behind the microphone doesn't quite match the thrill of getting behind the wheel, I got a taste of it with Sky Sports last year and loved it.
"2018 should be a fascinating battle, and hopefully I can offer fans a bit of an insight into the teams, the personalities and everything it takes to be an F1 driver. I can't wait to get started."
Starting at the Australian Grand Prix, which he won in 2014 and 2016, Rosberg will join a Sky Sports F1 team already boasting Martin Brundle, former world champion Damon Hill, Johnny Herbert, Paul di Resta and Ted Kravitz for both qualifying and the race itself. The deal will also see Nico feature on Sky Italia.
"I'm delighted to welcome Nico to the team," said Brundle. "His knowledge of the latest hybrid cars, the Mercedes team and Lewis Hamilton is second to none.
"Nico will provide both the most ardent motorsport fan and the casual viewer with expert analysis and insight. He's a good guy, it will be fun to have him around!"
Sky Sports is the only place to see all 21 races from the 2018 Formula 1 season including exclusive coverage from Australia and the two new races this year in France and Germany.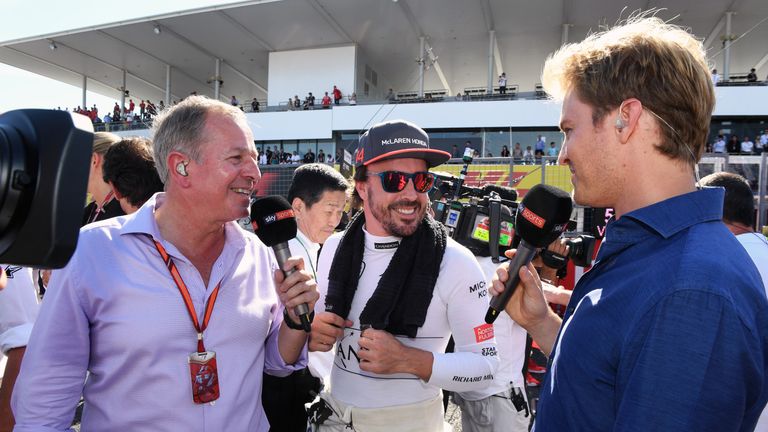 Scott Young, Head of F1 at Sky Sports, added: "Bringing Nico on-board is fantastic news for Sky Sports viewers. Adding another former world champion to our line-up brings a new depth to our coverage.
"Nico raced for the current world championship team and this will deliver unique insights at key points throughout the season. We all look forward to his engaging perspective, alongside Martin, Damon and Johnny."
In addition to every practice, qualifying and race, Sky Sports F1 offers F1 fans a range of exclusive programming, including the F1 Show, F1 Report, Ted's Notebook and much more.
In 2019, Sky Sports F1 becomes the exclusive home of Formula 1 in the UK.