Lewis Hamilton says Mercedes W09 is harder to drive than 2017's 'diva'
The Merc 2017 was a 'diva', but Hamilton insists new car "definitely isn't as easy to drive as it was last year"
By Matt Morlidge
Last Updated: 11/12/18 2:24pm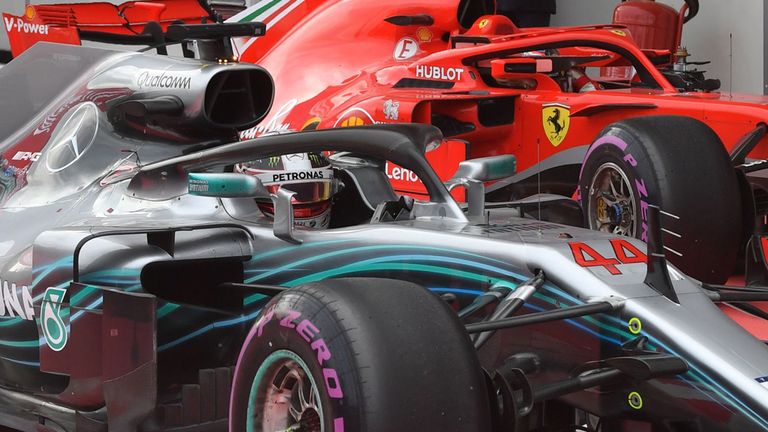 Lewis Hamilton admits he is struggling to "extract the potential" of Mercedes' W09 and believes it is harder to drive than last year's car.
Though the reigning world champion clinched his first win of the 2018 season at the Azerbaijan GP, Ferrari still appear to hold the pace advantage over Mercedes with Sebastian Vettel controlling the race from pole before the late Safety Car.
Hamilton admits title doubts
Azerbaijan GP driver ratings
Lewis leads but loses favourites tag
Hamilton, who took a fortunate victory after team-mate Valtteri Bottas' puncture, was unhappy with his performance and says part of the problem is not feeling comfortable in his car - even claiming the W09 is providing more of a challenge than its predecessor, famously described as a "diva" by team boss Toto Wolff due to its inconsistency.
"We've definitely got a lot of work still to do - we still are behind," Hamilton explained after his Baku win. "Ferrari's pure pace is a lot ahead of ours at the moment.
"We definitely are there in the mix and we've not got a terrible car at all, by any means. We've just got to refine it a little bit and make it a little bit easier to drive. She definitely isn't as easy to drive as it was last year."
Hamilton's feedback on the new-for-2018 challenger comes less than a month after Wolff insisted: "It's different - she's not a diva. I think the drivers feel that the car is very much together."
While Hamilton has taken the lead of the Drivers' Championship for the first time this year, he already has doubts whether a title challenge is sustainable if he and Mercedes fail to improve.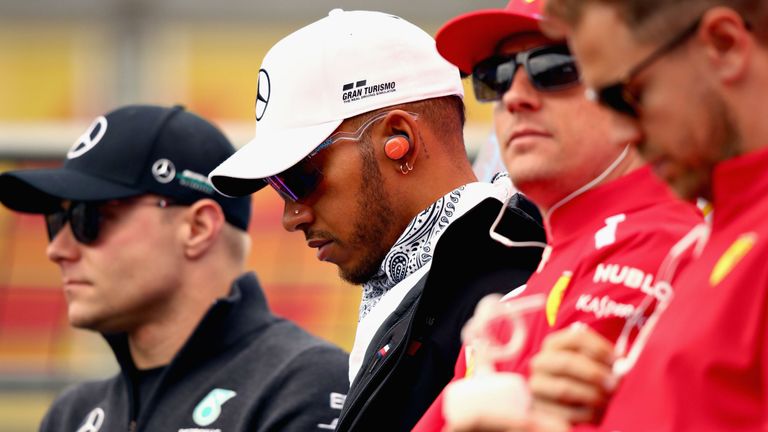 "I struggled throughout the weekend and I'm definitely struggling to extract the car's potential," the Englishman, who made several uncharacteristic errors in Azerbaijan, admitted.
"There were a lot of faults in the race, which is rare for me. I struggled with the car, struggled with the tyres and that's something I don't take lightly, so I've definitely got to go away from here and work even harder to make sure that there's not a repeat performance-wise of today for myself."
Mercedes are expected to introduce several upgrades on their car at the next race in Spain - though that is true for many teams as the 'European season' begins - and Hamilton believes one area the team are falling behind is in tyre pace and management.
While Mercedes are struggling to understand the new Pirelli rubber - unable to sufficiently warm up the harder tyres but prone to overheating when they're softer - Ferrari seem comfortable on all types of 2018 compounds.
"The biggest issue is the tyres," added Hamilton. "I don't believe their car is much better than ours, if at all, it's just that they are using their tyres better."
Barcelona provides Merc test
The next and fifth leg of the F1 2018 campaign comes at the Spanish GP, live and exclusive on Sky Sports F1 from May 11-13, and it will give Mercedes some answers, one way or another, about their pace.
Wolff, who admitted that the Azerbaijan victory didn't "change the reality that we are little bit behind at the moment", claims he is interested to see whether the Silver Arrows' seemingly wide pre-season testing advantage at the same track disappears.
"We didn't have the pace we needed to have," conceded the Mercedes team principal and CEO in Baku. "It is Ferrari who are quickest.
"Barcelona will be interesting because in testing we were the quickest there. So we have to see where our pace has gone and whether it is just circuit-specific. There is definitely a lot of work for us to do."