F1 drivers want a voice in shaping the sport's present and future
The topics vexing the drivers over the Spanish GP weekend
By Pete Gill
Last Updated: 11/12/18 12:39pm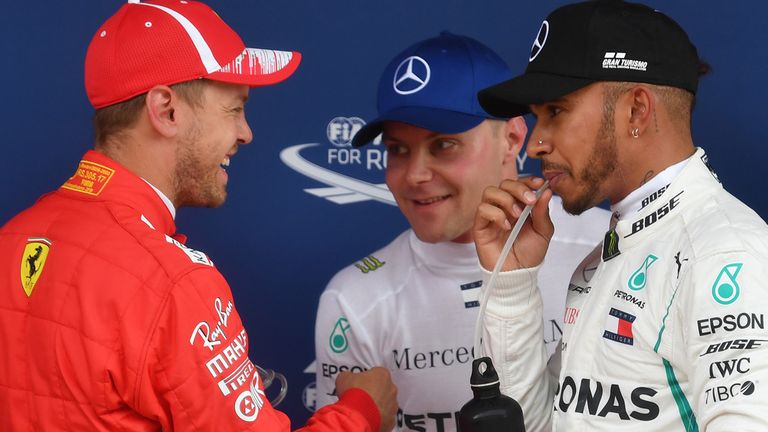 One of the reoccurring themes of the Spanish GP was a desire of the Formula 1 drivers to have their say on the future of the sport.
And not just F1's future, but the present as well.
"We care and want to optimise the sport," Grand Prix Drivers' Association chairman Alex Wurz told Sky Sports.
Although the drivers were surprisingly quiet about on-track issues and the thorny subject matter of stewarding, they are understood to have pounced on Pirelli chief Mario Isola during the Thursday night drivers' briefing.
But it wasn't only the tyres vexing the drivers in Barcelona. They also had plenty to say on F1's next new venue, changes to the regulations for next season - and the sport itself.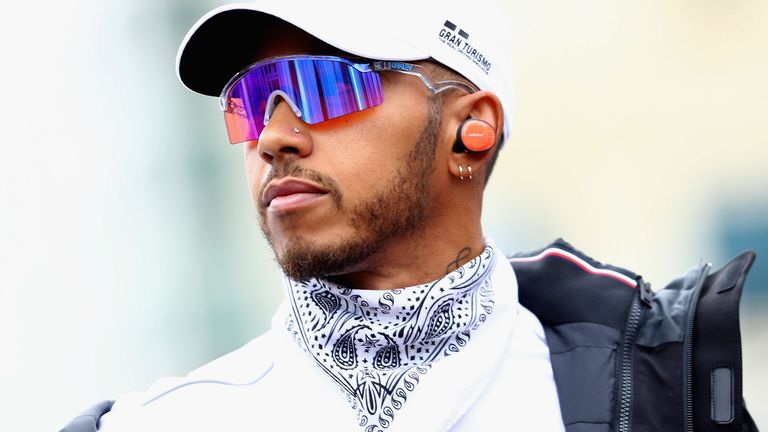 Hamilton the track designer?
The prospect of an F1 race in Miami next year, likely to be in October, has moved a step closer after the city commission passed a vote approving the idea.
But while welcoming Miami itself to the F1 calendar, world champion Lewis Hamilton was less enamoured with the proposed design.
"OK, so I've just seen the design of the Miami track," Hamilton posted on Instagram. "Nah bruh, it's not the one. Let me design it."
Warming to his theme, Hamilton continued: "Miami is a super-cool place and I was very excited to hear about it, but when I saw the layout I was like 'meh'. It could be a lot more fun.
"I know Miami quite well so there are a few better locations to put the track."
And he sounded serious too.
"All the great golfers design golf courses, but no top racing drivers have ever designed a track.
"Maybe it is a hit but if there is time and anyone wants to approach me or any of the drivers, I am sure we can give some good insight, and how the layout can be better."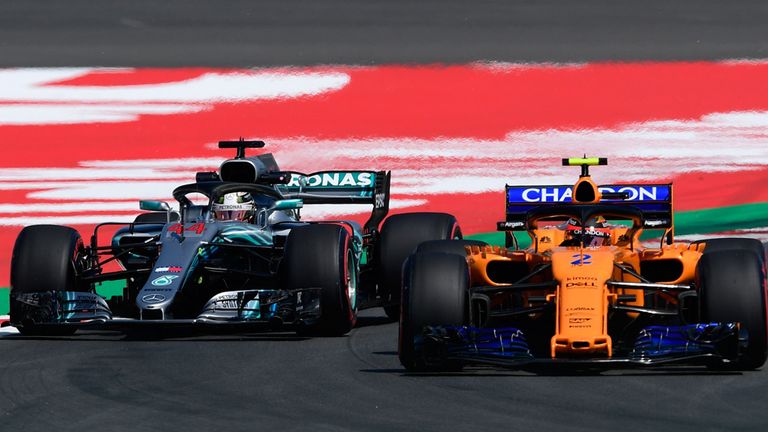 Driving a better F1 in 2019?
Also on the mind of the drivers was the 2019 regulations overhaul, expected to increase lap times by around 1.5 seconds in a bid to improve overtaking.
"I find it comical," responded Sebastian Vettel. "In 2009, it was decided to have less aerodynamics and have better racing but it didn't change too much. Then we said the cars are too slow so let's put more aero on the car and make the cars wider and more spectacular.
"All the drivers' feedback was thank you very much, spectacular, that's what we would like, more challenging, you see us more exhausted after the race. Now we want to make them slower again. It's a bit like cruising to America and changing direction 100 times."
Hamilton was equally unimpressed. "If you make us slower it's not going to make the racing any better and we just want to go faster, we want to improve technology, we want to push the boundaries and the limits," he said. "One of the exciting things this year has been that we are breaking records."
Rivals on track, Vettel and Hamilton also reached agreement on the potential means for a better solution.
"I think you should ask us what we need to overtake," said Vettel.
"We should make the decisions," concurred Hamilton.
Vettel continued: "I mean we are drivers, we don't know anything about engineering the car but we know how the cars feel, how to drive the cars. And their limitations to overtake. But we're not really asked."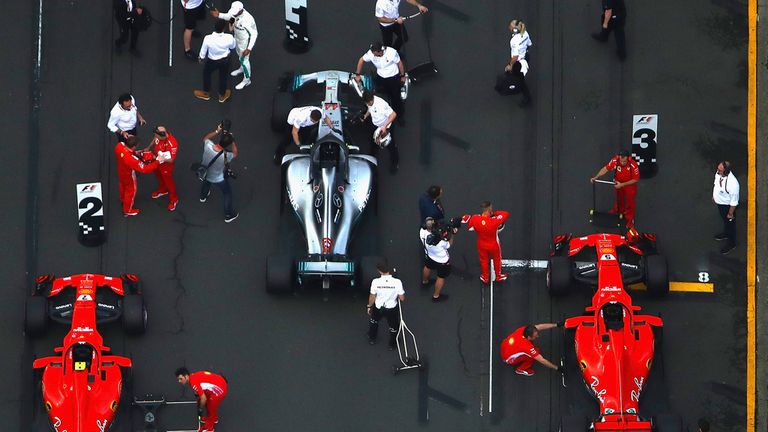 A step-by-step way forward this season?
Inevitably, tyres were a persistent talking point for the drivers all weekend, especially after Pirelli chose to reduce their tread depth - to the particular irritation of Vettel and Ferrari team-mate Kimi Raikkonen (although Vettel later accepted after Tuesday's test that using Pirelli's standard-spec tyres would have "probably been worse").
But it was also Pirelli's tyre selection which concerned the drivers, with Red Bull's Max Verstappen and McLaren pair Stoffel Vandoorne and Fernando Alonso critical of the slender performance differential between the three compounds - supersofts, softs and mediums - taken to Barcelona. And all the drivers seemed to agree that Pirelli's tyre selection for individual races should have included at least one 'step' between the compounds - as was the case in China.
"They are too close to each other," said Verstappen. "To see people in Q3 on the soft tyre is a bit off. We would like to see bigger deltas or maybe skip a step - that's what we want because it can be more exciting in the races."
The McLaren drivers agreed. "A bigger spread across the tyres would be good," said Vandoorne. "Spreading strategies would be good for the sport," concurred Alonso.
Even the typically-circumspect Valtteri Bottas spoke out: "The difference between the tyres is so small that a split would make it more interesting."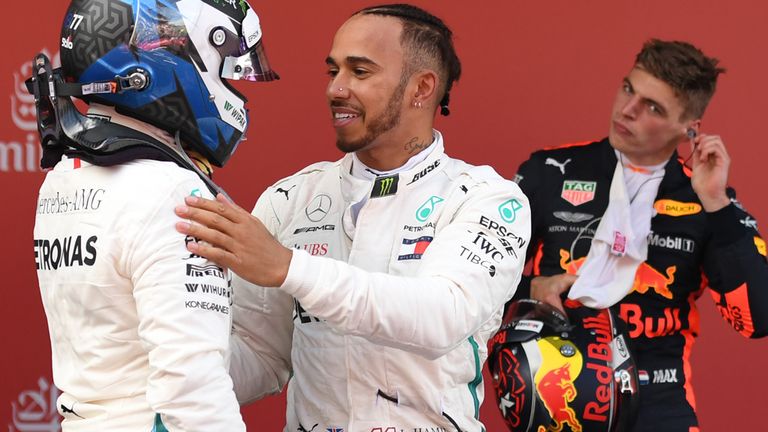 Will Hamilton re-commit before F1 does?
Overhanging every debate in the paddock at present is the ongoing uncertainty about the sport's overall future direction as Liberty Media continue to deliberate over their plans post-2020.
Alonso, for one, is keen on an overhaul. "The biggest thing here is how predictable everything is," Fernando complained to reporters - although whether Alonso would be making a similar complaint if McLaren were among the frontrunners is a moot point.
But Barcelona also delivered confirmation that the current uncertainty is also a factor in the reluctance of F1's single most marketable asset - Lewis Hamilton - to recommit his future to the series.
Hamilton poised to finally sign new contract?
Asked to explain why he has still yet to sign a new deal with Mercedes, Hamilton said: "Formula 1 is shifting and we don't know what the sport is doing. All the teams come to the end of an agreement in 2020 so there's that, and my future to determine. I have got to decide how long I want to do it, how long I plan to be here, and that is why I am taking my time."
For the world champion and the rest of the field, there's plenty to think about right now on and off the track.