F1 chiefs wanted to move British GP to stage 1,000th GP at Silverstone
But "sub-optimal" British weather in April means commemorative race, in April 2019, is set to take place in China
By Matt Morlidge
Last Updated: 11/12/18 12:40pm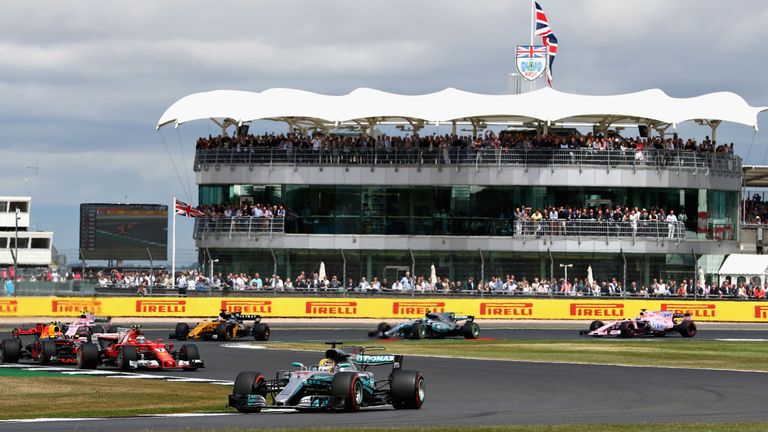 Formula 1 wanted to move the British GP to April next year so that Silverstone could host the sport's 1,000th grand prix, commercial chief Sean Bratches has revealed.
There have been 981 F1 races since the championship's inception in 1950, meaning that the third event of the 2019 season will bring up 1,000.
And though the British GP has almost always been a summer event, Bratches admitted F1 considered bringing it forward for the milestone race, speaking glowingly about Silverstone's suitability as an iconic circuit.
But he claimed there was one glaring issue.
"Silverstone is the heritage of this sport," the sport's commercial boss told Sky F1. "It's at the nucleus of what we're about, it was the home of the first grand prix.
"We have the 1,000th grand prix next year and we wanted to do it at Silverstone. I had good conversations with John Grant [BRDC - Silverstone's owners - chairman] but the consensus was that the weather is sub-optimal in April for a grand prix there."
The British GP has been held in April once before, in 2000, but car parks and campsites were turned into mud-baths as torrential rain soaked Silverstone.
The commemorative 1,000th race is instead set to take place in China, which was also the third race of the 2018 season.
"China is a great place to race," Bratches added to Reuters. "It's part of our future and we're excited about going there for that particular race.
"Next year we're going to celebrate it as the year of the 1,000th grand prix so you're going to see integrations across the year celebrating this incredible milestone."
Silverstone, meanwhile, currently does not have a contract to stage F1 races following the 2019 season, though "productive discussions" regarding a new deal are continuing.
The Northamptonshire track has exclusively held the British GP since 1987 and has hosted 37 F1 grands prix in total. The 2018 race takes place on July 8.