Canadian GP: Lewis Hamilton says Ferrari will falter in title battle
Hamilton loses championship lead to Vettel after German's Canadian GP victory; Briton only fifth after battling engine problems
By Jonathan Green
Last Updated: 10/12/18 2:13pm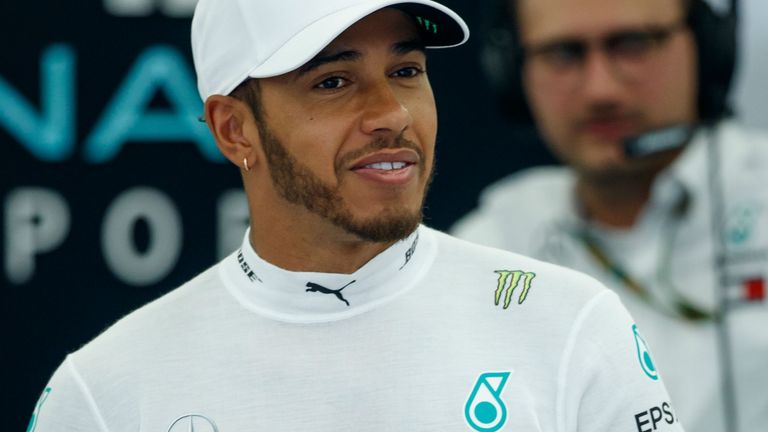 Lewis Hamilton expects Ferrari to falter in the world championship battle and says Mercedes need to keep the pressure on the Scuderia.
Hamilton lost the lead of the Drivers' Championship on Sunday when he could only manage fifth at the Canadian GP, with Sebastian Vettel's victory giving him a one-point advantage at the top of the standings.
The Briton has challenged his Mercedes engineers to keep working to improve their W09 and vowed to bounce back stronger at the French GP in two weeks' time.
"There is no reason to lose control, we just keep doing what we're doing, keep our heads down, keep motivated and keep pushing because they will falter," Hamilton told Sky Sports F1.
"We have to keep applying the pressure. We didn't this weekend, but I'm really going to make sure I come back stronger in the next race.
"Ferrari ultimately have had a slightly better package. All round they've been doing a slightly better job so we've got to do more."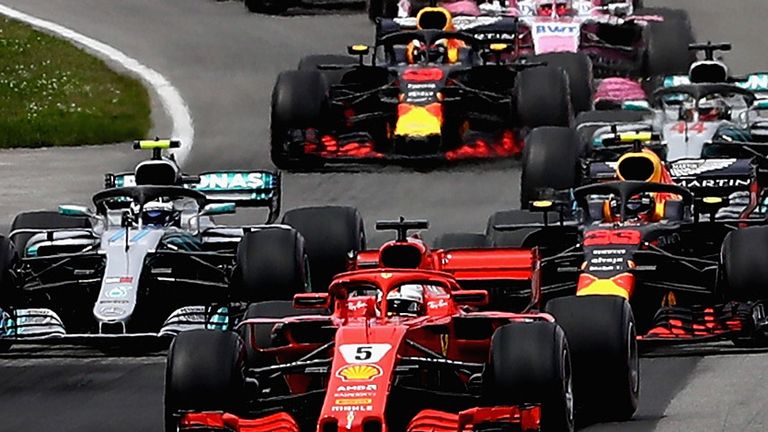 Hamilton thought engine would blow
Hamilton's bid for a record-equalling seventh victory in Montreal was compromised from the start of the race with his engine suffering from cooling problems.
The Silver Arrows were forced to abandon their planned engine upgrade this weekend due to "quality issues", and Hamilton says he was relieved to make it to the chequered flag without his power unit - contesting its seventh race - failing entirely.
"I'm just so happy that I finished as from the start I was down on power and my engine was saying that it was over temperature and I couldn't get them down," he said.
"I thought it was going to fail. Every single lap I was kind of on the edge just waiting for the power to drop away and disappear.
"It kept dropping and coming back and dropping again. It kept going. It's the seventh race of the engine so it saw its life and I could have lost a lot more points today."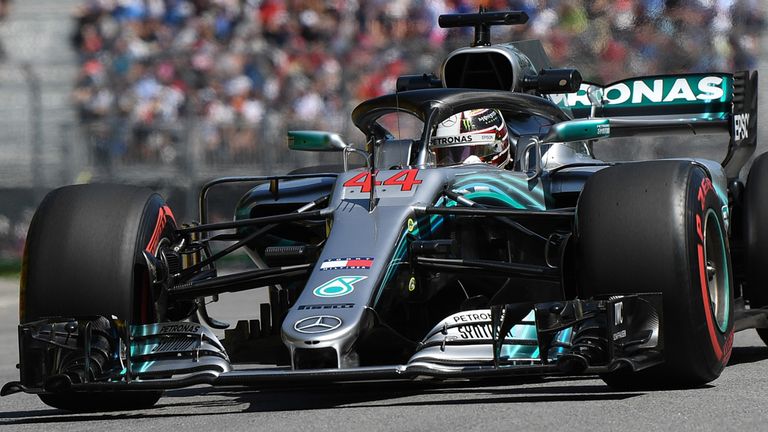 F1 2018's regulations limit drivers to just three engines over the season before grid penalties start being applied and Hamilton believes the rules need changing.
"I hope they don't go to two engines next year as it will get ridiculous. It was definitely a bit more fun when you had more engines," he added.
"The fact that a season could sway through reliability, I don't think anyone wants to see that. I don't think anyone wants to be cheated of that. You want real, true performance. The sport is going in the wrong direction in my opinion.
"I have so many different opinions about it. They want to change these engines to save costs and then they spend more to produce it."