Max Verstappen backed to maintain Canadian GP podium form
Change of weekend routine pays dividends for Max in Montreal
By James Galloway
Last Updated: 10/12/18 2:05pm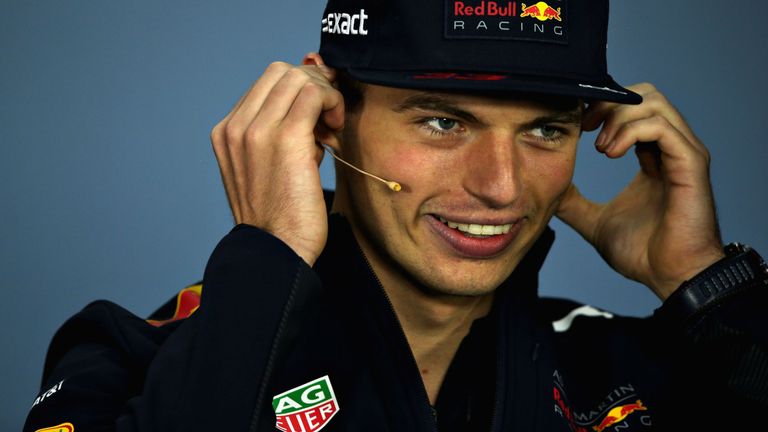 Christian Horner is optimistic Max Verstappen's form and fortune are changing after he returned to the podium at the Canadian GP - a race weekend the Dutchman attended without his father or family members for the first time.
Verstappen's sequence of accidents and incidents in the opening six races of the season had put the 20-year-old under renewed spotlight on media day in Montreal, but he went on deliver a measured performance over the weekend to prove the faster Red Bull driver in qualifying and the race and finished third on Sunday.
One difference for Verstappen in Montreal was that for the first time in his 67-race career his father, the former F1 driver Jos, and other usual travel companions were not in attendance after a joint decision between team and driver for this particular event.
"His approach has been slightly different, he's just been here on his own," said Horner, Red Bull's team principal.
"It's the first race I think he's ever done on his own. It's just something different, whether it contributed in any way is impossible to say. But he's evolving and maturing as a driver as he gains more experience."
Verstappen qualified and finished third for just his second podium appearance of 2018 and Horner said the Dutchman had "done a super job".
"He's such an exciting talent and in any sport you see sportsman have periods where things don't quite as well as others, and obviously that has been very public for him," said Horner.
"Hopefully his luck now is about to change and this was a fantastic performance from him."
Verstappen and Bottas did make mild contact as they battled for position at the start of the race but Horner said of his driver's famed aggression: "You don't want to diffuse that, it's part of what makes him so exciting.
"He had a very clean weekend and I'm sure it will give him a bunch of confidence heading into the next batch of races."