French GP: McLaren hit new low and suffer worst qualifying of F1 2018
"Nothing went wrong - the performance is what it is," insists Alonso; Zak Brown promises former champions "will get this right"
By Matt Morlidge and James Galloway at Paul Ricard
Last Updated: 10/12/18 1:33pm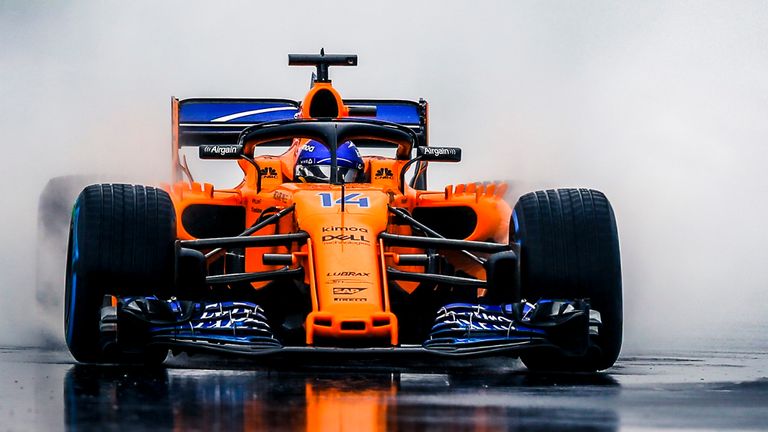 McLaren suffered their worst qualifying performance of the season at the French GP as both Fernando Alonso and Stoffel Vandoorne were knocked out in Q1.
It is the first time both cars have been eliminated in the first segment of qualifying since last season's Azerbaijan GP, and is their most disappointing result since switching to Renault power.
McLaren were already under pressure coming into the Paul Ricard weekend following a deeply underwhelming start to the F1 2018 season.
Alonso, fresh from his Le Mans 24 Hours victory, could only manage 16th in Saturday's shootout with team-mate Stoffel Vandoorne two places back.
Equipped with the same engines, the McLaren duo were 1.5s adrift of the Red Bulls, while they were also half a second off the pace of Pierre Gasly's Honda-powered Toro Rosso.
"Nothing went wrong - the performance is what it is," a despondent Alonso told Sky F1. "I'm two tenths in front of the most talented young driver of the last couple of years in Stoffel so this is the pace we have.
"On Saturday, after qualifying I'm always here answering negative questions. The level of competitiveness is not at the point we want it."
And in a telling addition, Alonso insisted: "It's not a big surprise. This car is slow and we are slipping back."
Hamilton on pole, Vettel third
Lewis relieved but puzzled
Speaking later at McLaren's usual Saturday night debrief, Alonso accepted the car was "missing performance, missing grip, speed and the pace".
However, he argued that this weekend did not represent a sudden loss in single-lap performance.
"We were P13 in P15 in China and in Bahrain," he said. "I think I was P15 in Q1 in Canada and we are P16 today. I know it seems very different and we are all disappointed with the result with both cars out of Q1, but they are not too different compared to the average of the season. Especially on Saturdays.
"On Sundays, we are fifth in the Constructors' Championship and seventh in the Drivers' Championship. So let's see tomorrow."
While Alonso has done little to squash speculation that he could leave the team at the end of the season, Vandoorne could also be feeling the heat thanks to his 8-0 deficit to the Spaniard in the qualifying head-to-heads.
He is the only driver on the grid who has yet to beat his team-mate this season.
"It's a very disappointing qualifying," admitted Vandoorne. "To have both cars eliminated in Q1 was not what we came here for.
"We just lack a lot of pace. There's a lot of work going on behind the scenes investigating what is going wrong for us."
Those sentiments were echoed by team chief Zak Brown, who added that the newspaper story concerning 'Freddo' chocolate bars earlier this week had "rallied the troops" and that the team are "working hard and we are working very closely together".
"The car that we have put in the hands of Stoffel and Fernando is frustrating," he said. "I have seen many teams go through tough times and I can assure you McLaren will rise above it all.