British GP driver ratings
Some epic performances on an amazing afternoon of racing...
By Pete Gill, Matt Morlidge and James Galloway
Last Updated: 06/12/18 3:33pm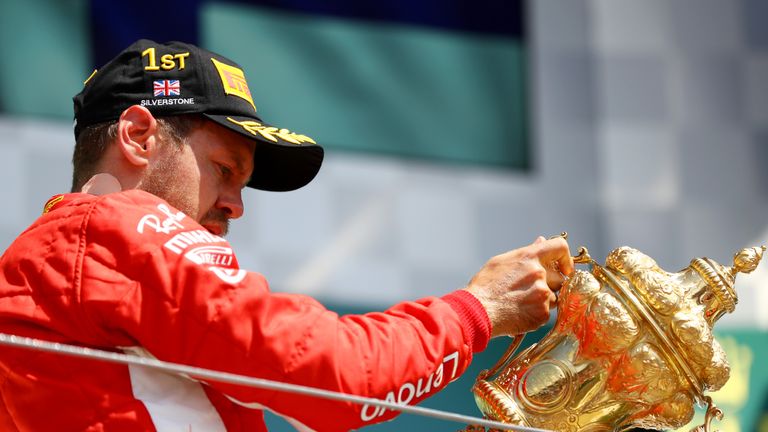 Overcoming a neck injury to beat his title rival and home favourite at a track typically dominated by Mercedes, it's no wonder his Ferrari boss claimed Sebastian Vettel "fought like a lion" in taking a sublime Silverstone victory.
Vettel's qualifying lap was impressive in itself given he nearly missed the session altogether, though he will have been disappointed not to have outpaced Lewis Hamilton having taken provisional pole. But he made up for that in a matter of seconds off the line come Sunday - it was a storming getaway which even a fast-starting Hamilton may not have been able to contend with.
Ferrari: Vettel drove 'like a lion'
It then looked like a controlled race of old for the four-time world champion, but he was forced to delve into his overtaking playbook after the late Safety Car. That for a driver whose wheel-to-wheel instincts were often criticised in his glory years.
Rating out of ten: 9.5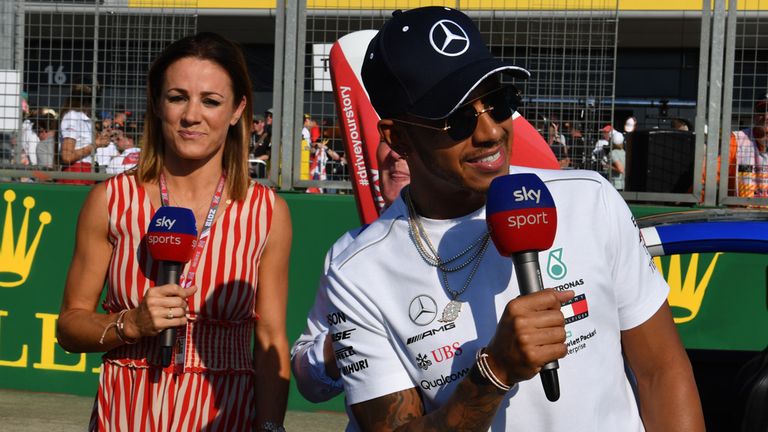 There wasn't a record British GP win and there wasn't any crowd surfing, but there is no question that Lewis Hamilton put everything into his home race weekend. What he described as the "toughest" and most "pressured" lap of his career to win pole position in qualifying was followed by probably one of the most hard-fought and impressive recovery drives after he raced from 18th to second place after being the victim of Kimi Raikkonen's botched overtaking attempt on the first lap.
Hamilton accepts Raikkonen apology
Hamilton's only apparent mistake came at the start when he got too much wheelspin off the line and was overtaken by both Sebastian Vettel and Valtteri Bottas by turn one. It was certainly a costly early loss of momentum as that put him into Raikkonen's path although what followed was all the Ferrari driver's doing, as the stewards ruled.
As Hamilton himself acknowledged once some of the immediate disappointment and frustrated had subsided post-race, second place and the loss of just seven points to Vettel was "huge for us". A week after scoring no points in Austria, we'll see just how vital later in the year.
Rating out of ten: 9.5
One paddock sage remarked that Kimi Raikkonen has a habit of driving "like a devil" at this time of year when talk resumes of his predicted retirement. Kimi was certainly a bit of a devil into the first corner, locking up and hitting Hamilton in the process, before berating his Ferrari crew over team radio. Just Kimi being Kimi.
The smattering of post-race boos were utterly unnecessary, especially as Kimi immediately held up his hands to making the mistake. That's unusual practice for any driver, but then when did Kimi ever do conventional?
Rating out of ten: 8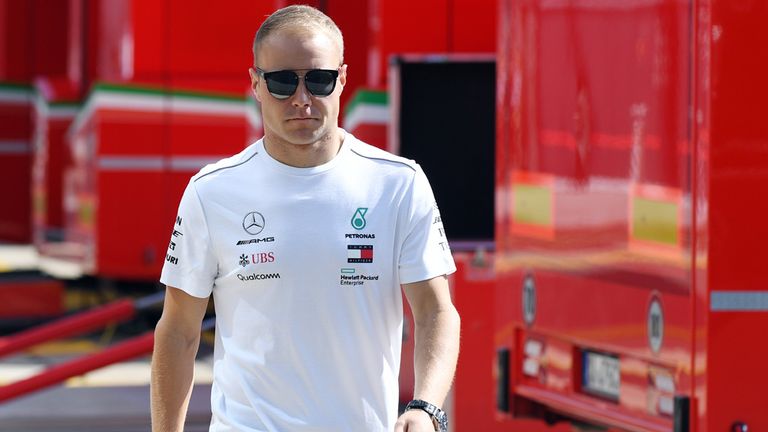 A very strong race for Valtteri Bottas after a poor qualifying, and he was so close to finally taking his first victory of the season.
After overtaking Hamilton at the start, Bottas had Vettel in his sights and was within two seconds of the Ferrari before the Safety Car, when he was then catapulted into the lead. Keeping Vettel, on fresh soft tyres, at bay on ageing mediums was always going to be tough - but Bottas gave it all he could with a gutsy display of defensive driving. However, not only was the Finn passed by Vettel, he then had no grip left to contend with Hamilton or Raikkonen.
In hindsight, a pit-stop would have given Bottas a much better chance of victory. It's not going his way this year.
Rating out of ten: 7.5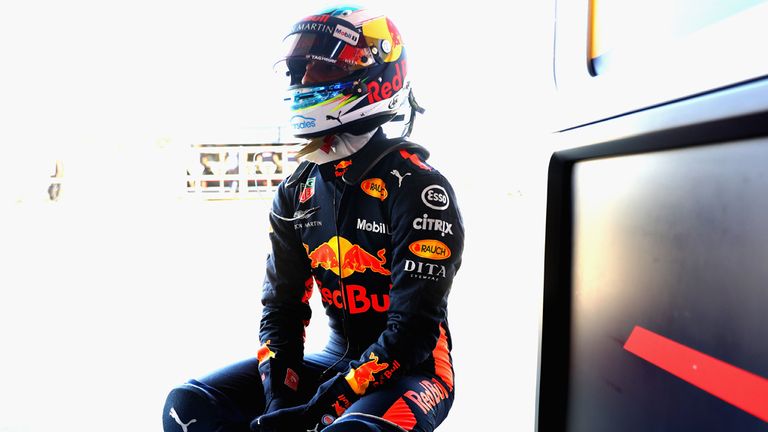 F1 2018's hitherto three-team battle for honours became a two-horse race at Silverstone, leaving Daniel Ricciardo and Red Bull simply watching and hoping that something might happen to give them a shot at the podium. For much of the weekend, Ricciardo trailed team-mate Max Verstappen, with the Dutchman's latest qualifying victory part eased by a DRS malfunction for his team-mate in Q3.
In the race, Ricciardo was coming on strong after their Safety Car stops before the lead Red Bull dropped out with brake-by-wire trouble. That gave Ricciardo a run on the ailing Bottas, but Mercedes power still had too much for the Red Bull's Renault despite a tyre disadvantage. Since brilliantly winning in Monaco, Ricciardo's season has lost a little momentum and he'll be keen to turn the tables over the Germany-Hungary double header with a new deal at the team appearing close to being agreed.
Rating out of ten: 7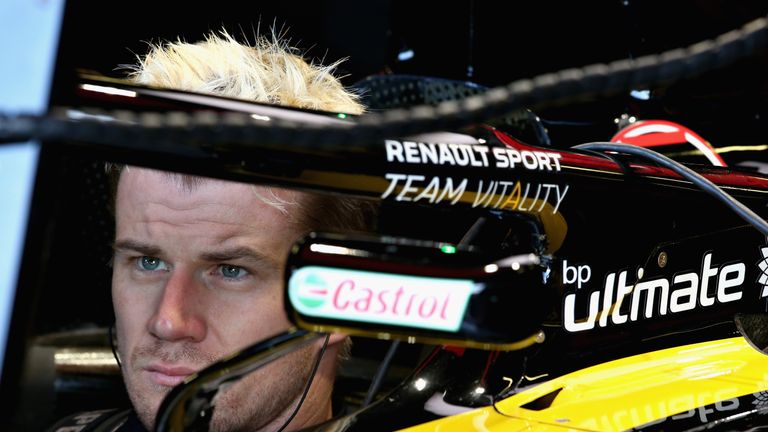 A restoration of order at Renault by Nico Hulkenberg as the German emphatically out-performed team-mate Carlos Sainz at Silverstone. Nicos's qualy 'win' was only his second since China.
A five-place land grab on the first lap then set up a race-day surge to sixth despite the close attention of Esteban Ocon through the closing laps.
Rating out of ten: 9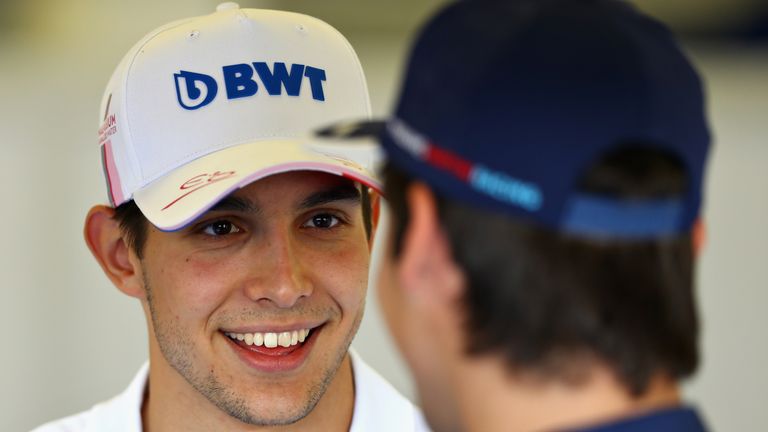 He hasn't attracted the headlines as much as Ferrari protégé Charles Leclerc, but Mercedes also have a young driver who is enjoying a fantastic season in Esteban Ocon.
The Frenchman now leads experienced and consistent team-mate Sergio Perez 8-2 for the season in qualifying, and he started 10th on the grid here. Ocon then made up positions at the start, and while he will have been frustrated to have finished behind Nico Hulkenberg, he was excellent in holding off a McLaren and Renault after the Safety Car restart.
"Seventh place feels good after such a difficult race," said a delighted Ocon.
Rating out of ten: 9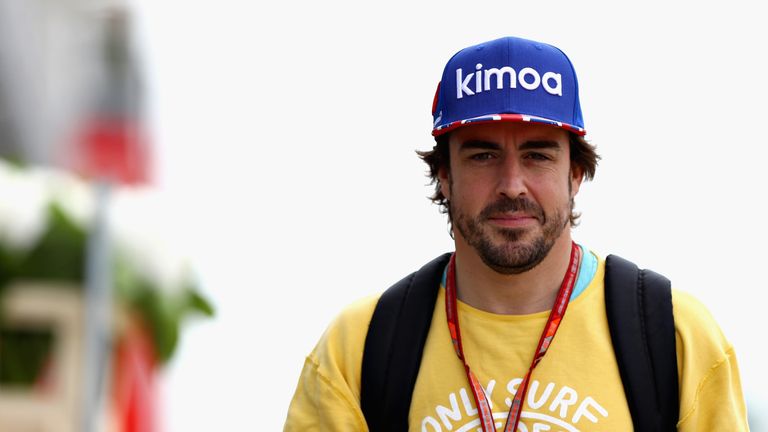 Fernando Alonso continues to turn McLaren's underwhelming qualifying results into points-paying race finishes, this time thanks to a performance new sporting director Gil de Ferran described as "great" and "gritty". It's currently Fernando's points that are keeping them afloat in the battle for the lead midfield placings in F1's Constructors' Championship.
Fernando admitted there was some good fortune in finishing eighth after they took on soft tyres under the Safety Car but the Spaniard certainly appeared to take particular satisfaction from overtaking Kevin Magnussen on the final lap, having earlier accused the Dane of forcing him off the track.
Rating out of ten: 9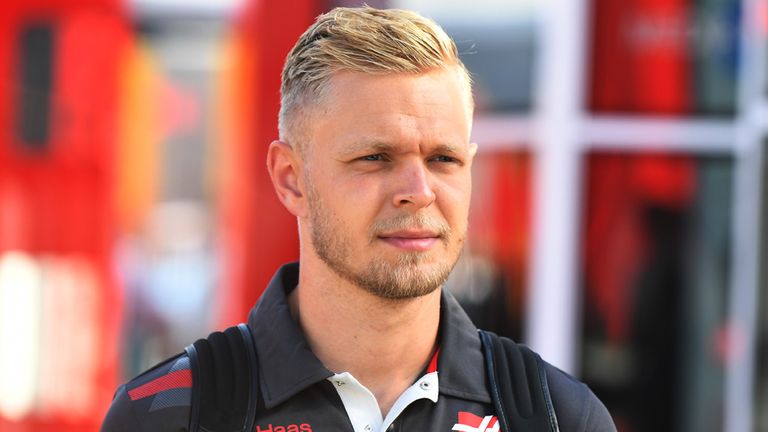 Kevin Magnussen's British GP will require further review. Romain Grosjean said both Haas drivers were partially to blame for their first-lap crash. Team boss Guenther Steiner went further, describing it as "unacceptable". Magnussen's race then headed off into further apparent controversy with Fernando Alonso rather miffed about K-Mag's driving late on, telling reporters the stewards had been "soft" not to investigate.
Kevin's response? "We scored two points, and that's all that matters. It could have been better, and it should have been, but here we are."
Rating out of ten: 7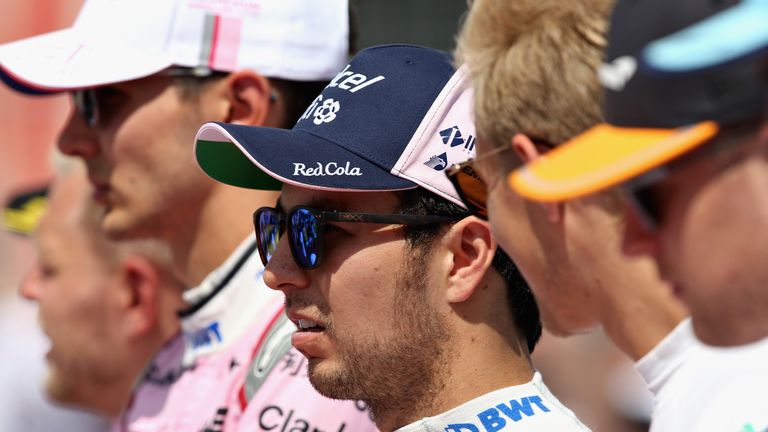 A scruffy afternoon for Sergio Perez and he really had to battle for a point - but probably got the maximum out of his race.
Perez joined Hamilton at the back of the field after spinning when trying to avoid the first-lap chaos, and did well to fight back into the top 10. As he said, "we had good pace and overtook a lot of cars". The Mexican was then shunted by Pierre Gasly as he attempted a penultimate-lap overtake, with the Toro Rosso driver rightfully taking a post-race penalty.
Job done in securing a double points finish for Force India, but more worrying is his qualifying deficit to team-mate Ocon. Rating out of ten: 6.5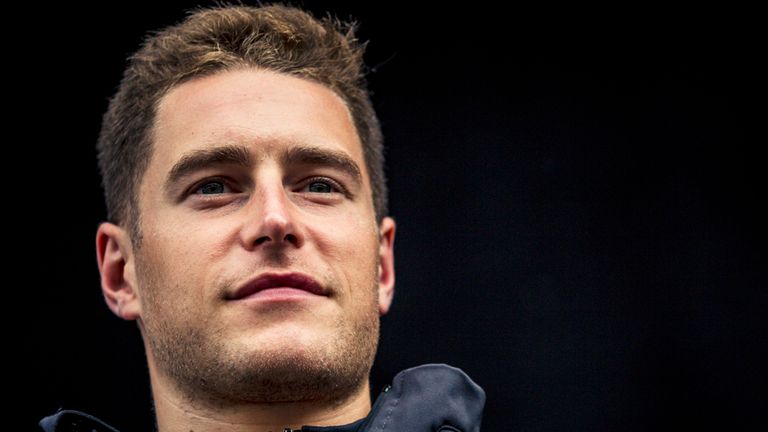 A tough weekend all round for Stoffel Vandoorne in a car that just wasn't playing ball for him around high-speed Silverstone. Given he dropped out of Q1 after lapping nine tenths slower than Alonso, finishing 11th in the race and just a second away from the final point probably was just about as much as Belgian could have realistically hoped for from Sunday amid a sustained struggle for grip and balance.
While Alonso has consistently put McLaren in the points hunt this year, Vandoorne's last top-10 result came in Baku seven rounds ago. He'll want to head into F1's summer break at the end of the month having put a stop to that drought.
Rating out of ten: 5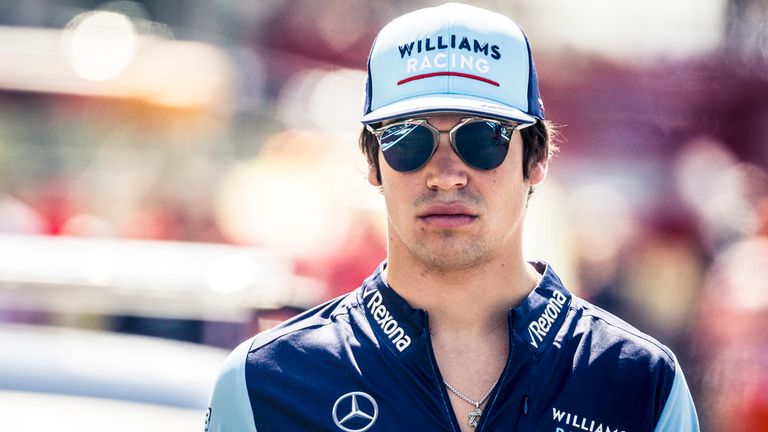 As Williams continue to hit new and painful lows, there's nothing either of their drivers can do but try to keep their unpredictable car on track and beat the other. Lance Stroll did just that at Silverstone, nipping ahead of the second restart and taking some comfort in other cars being in reasonably close proximity at the flag.
Rating out of ten: 7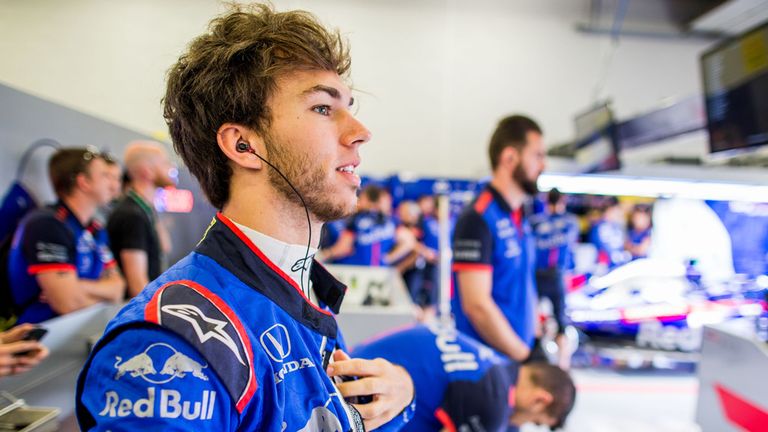 It's been a torrid run for Toro Rosso, with Pierre Gasly almost single-handedly taking on their points-scoring ambitions, and perhaps that is why they were continuously urging on the Frenchman to attack Perez for a point in the closing laps.
Unfortunately for them and him, Gasly pushed too hard and made contact with the Force India. Though he slammed the decision on social media, it was probably fair. Gasly's performances haven't slipped, but he hasn't scored a point since Monaco.
Rating out of ten: 7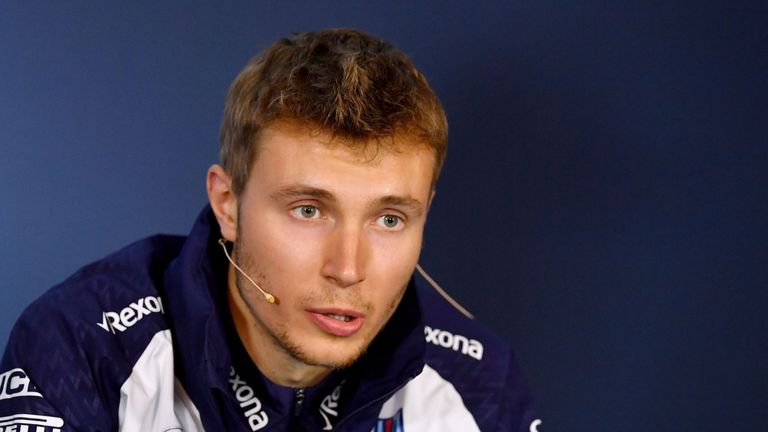 A "very painful race" for Sergey Sirotkin on a sobering weekend for Williams, who won this event 10 times in their glory years. Spun into the gravel by the car's aero problems in qualifying, Sirotkin was the lead Williams from their pit-lane starts for most of the race but was overtaken by Stroll on faster tyres after the second Safety Car and came home last of the finishers. Rookie seasons don't get much tougher than this one right now.
Rating out of ten: 6
Did Not Finish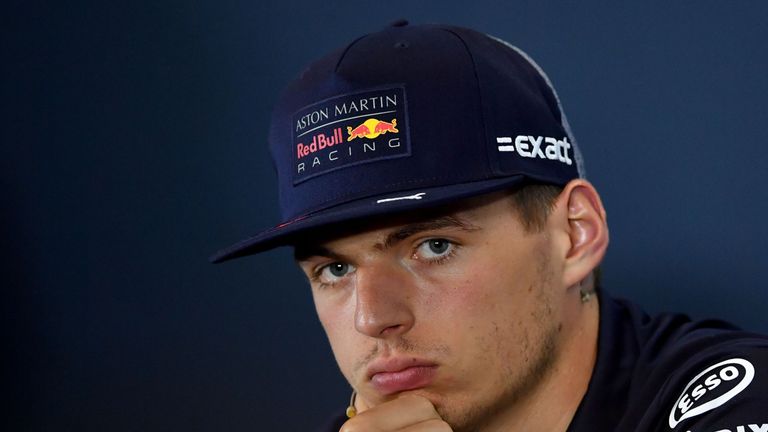 Just a week on from his victory in Austria, the frustration of Max Verstappen was loud and clear at Silverstone even before his retirement due to a brake-by-wire failure. The Red Bull driver reckoned he was losing up to a second against the Mercedes and Ferraris along the straights, a deficit he later branded "tragic".
Rating out of ten: 8
One crash and two collisions completely marred Romain Grosjean's British GP weekend, with the final mutually-destructive clash with Carlos Sainz at Copse corner which sent both careering out of the race ultimately ending hopes of back-to-back points finishes. In between all that the Frenchman did produce a commendable qualifying performance to back up team-mate Magnussen on the fourth row despite missing most of Friday practice through his big P1 crash.
But the question heading to Germany is whether Romain's season is back to square one or if his superb Austria can still become the rule rather than the exception.
Rating out of ten: 5
Carlos Sainz's Silverstone turned into the weekend of unwanted 2018 firsts - his first Q1 exit in qualifying and his first DNF in the race. A wrong set-up direction and untimely traffic were cited for the Spaniard's failure to process beyond the first 18 minutes of qualifying, while that high-speed collision with Grosjean at Copse after the first Safety Car restart in the race ended what until that point could have been a positive points-paying Sunday.
Rating out of ten: 5.5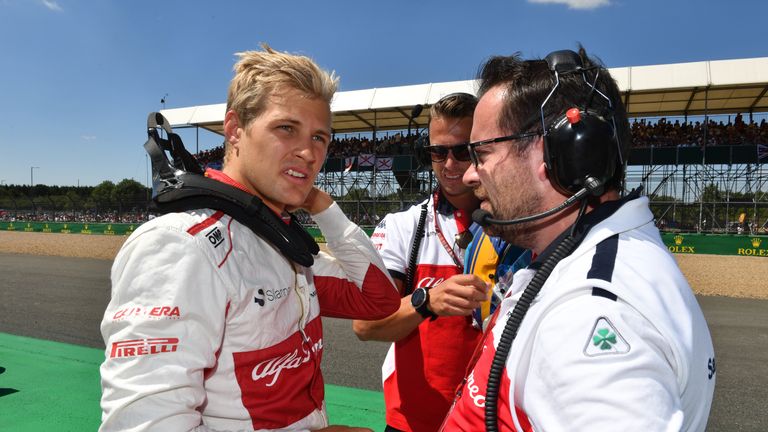 2018 is beginning to turn a tad awkward for Marcus Ericsson. And a six-tenths deficit to his team-mate in qualifying, followed by a heavy crash on race day, certainly made this weekend one to forget.
Rating out of ten: 5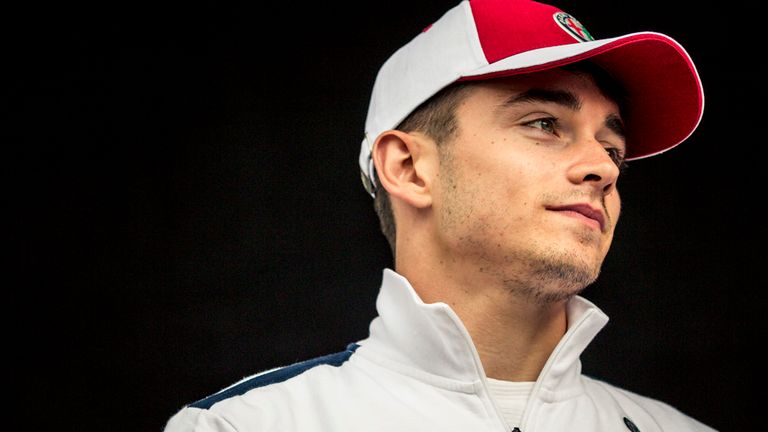 Charles Leclerc was in superb form again over the Silverstone weekend, and it's a shame he had to finish it with a DNF.
Making Q3 for the second time in three races, out-pacing Sauber team-mate Marcus Ericsson by 0.501s in the process, Leclerc was fantastic in qualifying and was set for more points before a faulty pit-stop ruined his afternoon. "If he was in a Ferrari, he'd be pushing Sebastian [Vettel] very hard," said an impressed Jenson Button.
Rating out of ten: 8.5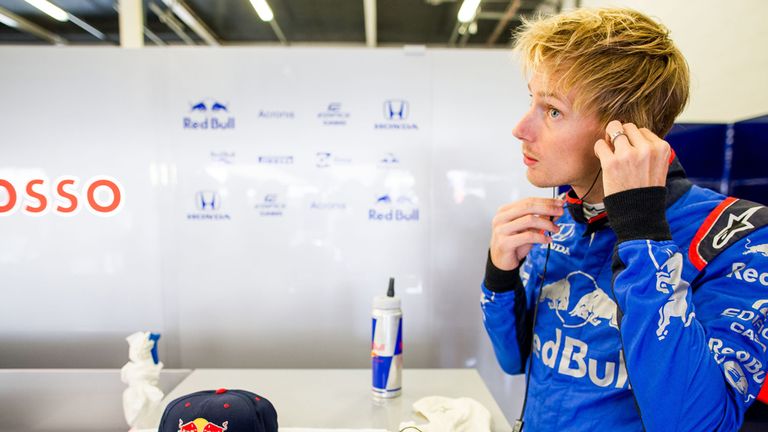 Anyone inclined to disagree with Brendon Hartley's assessment of his season in recent weeks? "I'm not a believer in luck or superstition, but I think it's definitely fair to say that the last few weeks have been unlucky for me," said Hartley after running for just four laps on Saturday and Sunday.
After a massive suspension failure in final practice caused a big crash and kept the wrecked car out of qualifying, his race from the pit lane barely started as further technical dramas intervened. No one is probably more glad of a week off from a race track than the luckless Kiwi.
Rating out of ten: N/A