Hungarian GP driver ratings
Who goes into the summer break with high praise and high marks?
By James Galloway and Pete Gill
Last Updated: 06/12/18 12:25pm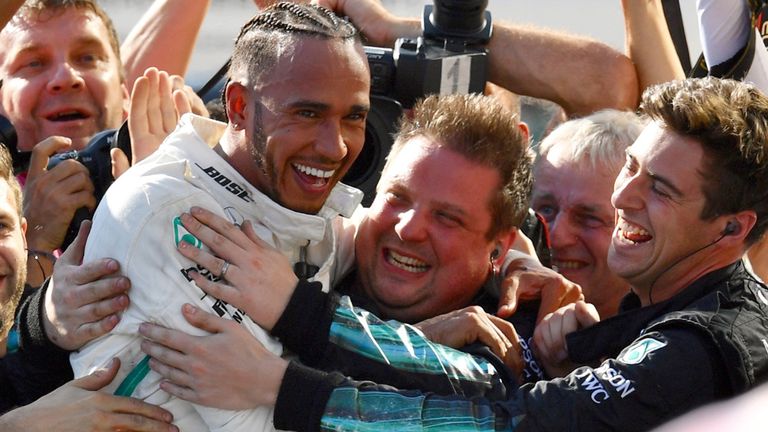 Despite clearly not having the fastest car in the dry in the last two races, Lewis Hamilton has managed to deliver a 32-point swing in the title race at an important point of the campaign. In Hungary, the world champion struggled on Friday, spun on Saturday morning, but made his long-known wet-weather prowess count when it really mattered in qualifying to claim a crucial pole position with his final lap.
Mercedes: Power still with Ferrari
With the Mercedes cars finally getting away in formation from the grid, the world champions were able to control the race from there despite the hot temperatures - and Hamilton never really looked under particular threat, particularly once Sebastian Vettel came out from his pit stop behind Valtteri Bottas. Car disadvantage or not, Hamilton may be tough to shift from the championship summit when the season resumes.
Rating out of ten: 9.5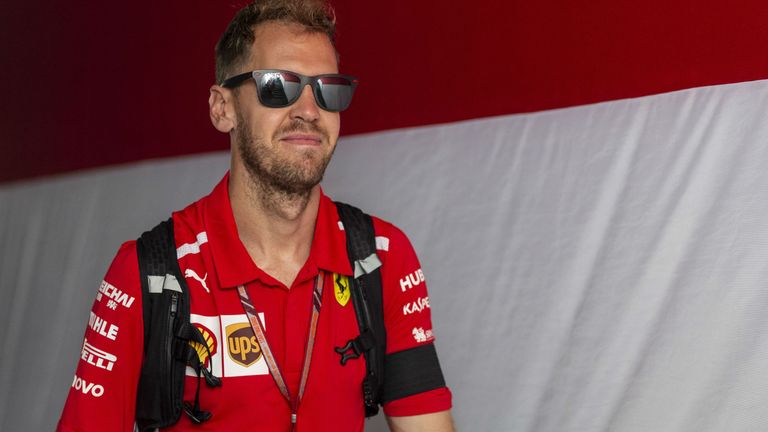 Second place from fourth on the grid capped a satisfactory Sunday's work for Sebastian Vettel, but a return of 18 points from consecutive race weekends which could have realistically yielded a maximum 50 has placed fresh question marks against team and driver's title challenge.
Had it not been for the rain that hit qualifying, Vettel could possibly have run and hid here. But it did rain, Ferrari qualified behind Mercedes and Vettel, despite still appearing the man to beat in Q1 and Q2, was also outqualfied by team-mate Kimi Raikkonen for the first time since Australia.
Vettel: Ferrari have more to unleash
A great move around the outside of the sister Ferrari on Sunday's first lap lifted Vettel immediately on the tail of the Mercedes' in the race, but the hard yards of a 39-lap stint on soft tyres were ultimately compromised by first pre-stop traffic and then a slow Ferrari service. The lost track position to Bottas proved decisive to hopes of chasing down Hamilton. Vettel says Ferrari have "potential to unleash" after the summer break but, as Mercedes have aptly demonstrated recently, this season is going to be as much about realising the potential you already have at your disposal.
Rating out of ten: 8.5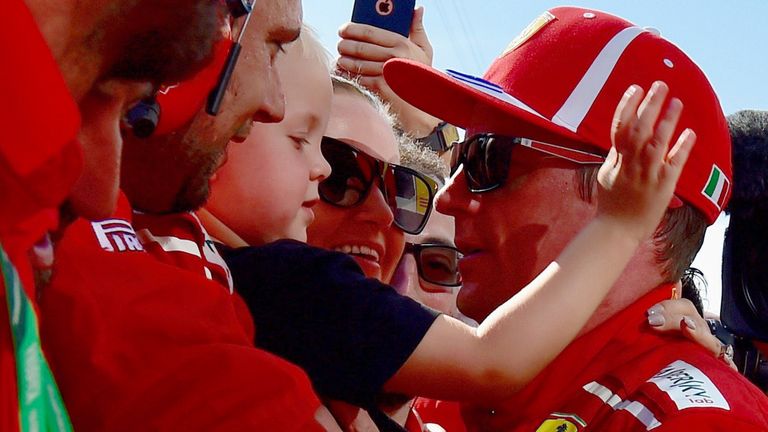 No wonder son Robin was determined to follow his father on to the big steps - Kimi Raikkonen's Hungary podium was his fifth in as many races as the Finn rounded off F1 2018 in some style.
Kimi has certainly been consistent: although a victory has eluded him, he's finished on the podium in eight of the 12 races to date. The case for 2019 renewal is becoming powerful.
Rating out of ten: 8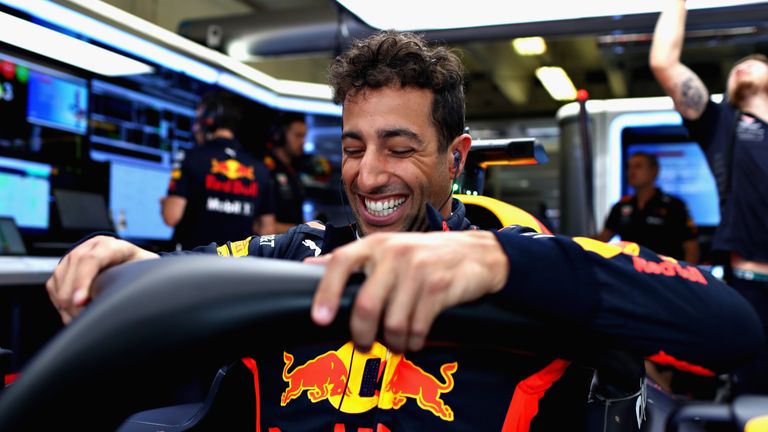 It proved another one of those 'Showcase Sundays' for Daniel Ricciardo as a series of his famous late-on-the-brakes overtakes brought a battling fourth place and a third fan-voted Driver of the Day award of 2018.
Of course, the small print would suggest it wasn't really supposed to be that way on a low-speed circuit such as this: Red Bull had come into the weekend targeting victory after all, before the rain left their cars surprisingly all at sea in qualifying. But when you qualify only 12th then drop to 16th on the first lap after first-corner contact, fourth place is certainly more than you can probably hope for.
The shame for Ricciardo is that, without a podium finish in the six races since winning in Monaco, his title hopes are effectively over at mid-season once more.
Rating out of ten: 9
Valtteri Bottas' season would look very different if it wasn't for the final 10 laps at certain grands prix this year. For the third - perhaps fourth - occasion, the Finn agonisingly lost late ground - this time as he battled to keep his soft tyres alive for a mammoth 55-lap stint in front of the Ferarris.
It didn't quite work, as Vettel, Raikkonen and then Red Bull's Ricciardo ultimately found their way through on the Mercedes to relegate Bottas from second to fifth in the space of six laps. He tried his hardest to keep both Vettel and Ricciardo at bay - colliding with both in actual fact, the second of which earned him an inconsequential time penalty - and frustration with the result was clearly evident post-race as he said there were "no positives" to take from his day.
Mercedes thought otherwise, with Toto Wolff describing it as Bottas' best drive in his first 18 months at the team, although the Austrian's 'wingman' remark didn't initially go down too well with his driver before clarifications were later issued.
Rating out of ten: 7
Pierre Gasly doesn't do mediocre points finishes in F1. The Toro Rosso driver has only finished in the top 10 three times in the first 17 races of his career - but each of those have been inside the top seven.
And, rather than Bahrain when he finished fourth, there was nothing fluky about Gasly's drive to sixth in Hungary. He qualified there in a brilliant lap in the wet and then stayed comfortably ahead of the in-form Haas of Kevin Magnussen in the dry. "The car was mega, the strategy was fantastic, I just had to give everything I could," said Gasly, who really could have been Driver of the Day - make that the weekend - himself.
Rating out of ten: 10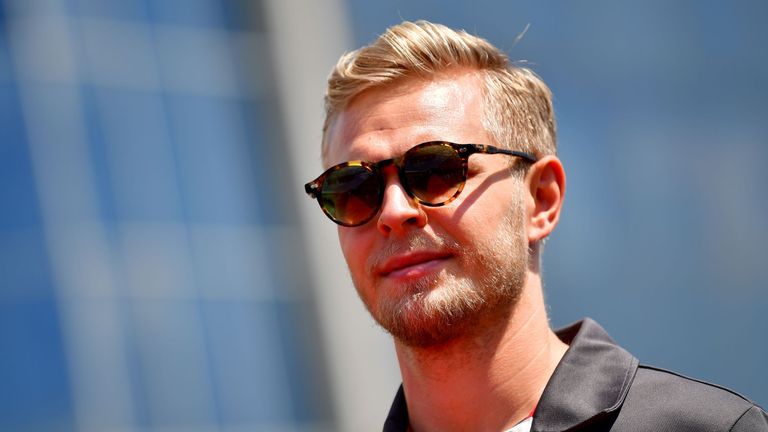 Kevin Magnussen flew under the radar in Hungary, scarcely attracting any attention on his way to seventh.
But in a year in which Haas have too often squandered profitable opportunities, the circumspection would have been very welcome to the team as the Dane grabbed as much as could have been expected.
A solid end to a better-than-solid first half of 2018.
Rating out of ten: 9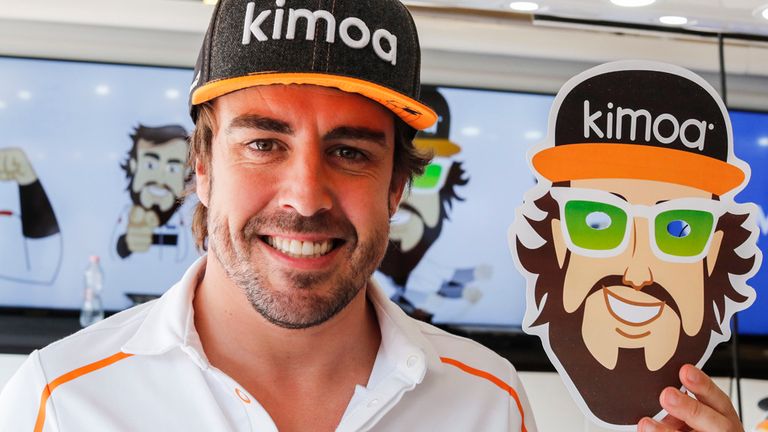 Fernando Alonso nearly always scores points in Hungary (that's nine years in succession now), and nearly always scores points when races fall on his birthday, so eighth-place on the day the Spaniard turned 37 was a result that certainly went to form.
It's normally the two-time champion who is given most of the plaudits when Sundays go right for McLaren but this time it was the team's strategists who deserved particular praise, with Alonso himself acknowledging: "It was definitely a good Sunday for us and it was down to the pit-wall, as they executed the perfect strategy." A 39-lap stint on soft tyres brought the Spaniard track position, with eighth place the reward having run only 12th before then.
Rating out of ten: 8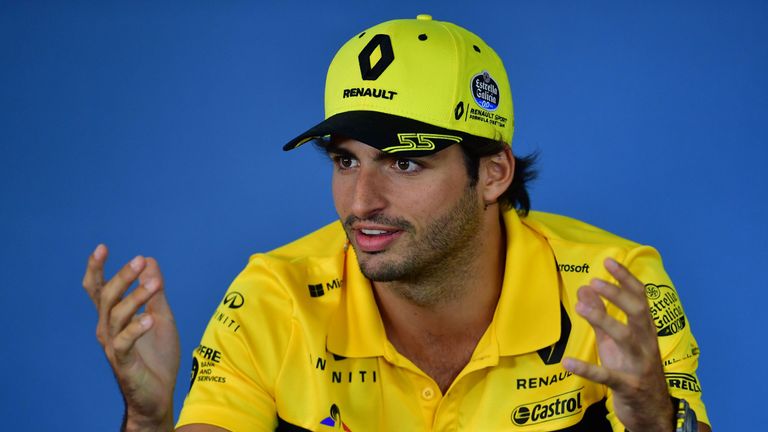 After an inspired display in qualifying, when he claimed fifth in the rain, ninth was at the lower end of Carlos Sainz's pre-race ambitions. The Spaniard lost out at the start, surrendering precious track position to Gasly and Magnussen, and then lost further ground to the McLarens on strategy.
A couple of points at the chequered flag were useful, but no more than that. "Disappointed with today," Carlos tweeted on Sunday night. "Another solid weekend where we miss out on big points." His 2018 has yet to ignite - and a move to McLaren looks the most likely final act.
Rating out of ten: 7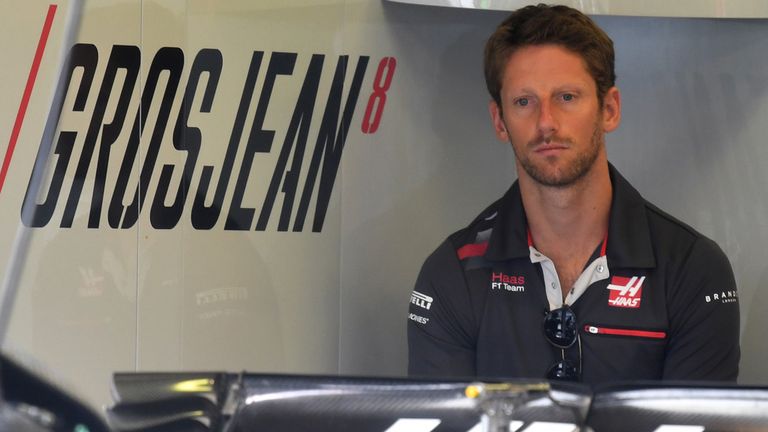 Tucked up for the majority of the race behind Sainz's Renault, Romain Grosjean's pace was never truly evident in Sunday's race. His undoing in terms of matching the performance of team-mate Magnussen was in qualifying when traffic prevented him from setting a clean lap in the wet (the stewards investigated Max Verstappen for impeding Romain but found sufficient mitigation to excuse Max).
Still, 10th was a satisfactory way to sign off for his summer holidays - after failing to score in the opening eight races, the points in Budapest represented a third top-ten finish in the last four races for Romain.
Rating out of ten: 7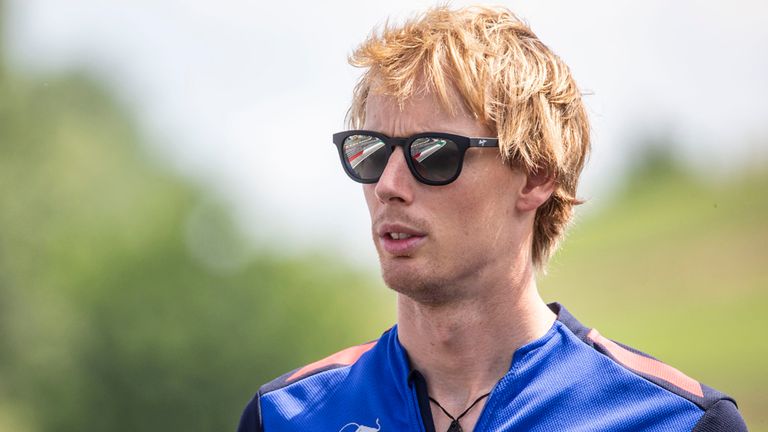 Rather like the Haas which finished one second ahead of him at the flag, the race's first lap was costly for Brendon Hartley. He dropped behind Magnussen and then lost time behind Sainz's soft-tyre shod Renault through the first stint while his Toro Rosso was on the faster ultrasofts.
A pit-stop to cover Hulkenberg's under-cutting Renault didn't particularly work out, while neither did the Toro Rosso's second-stint pace on the mediums, and so 11th place probably represented a missed opportunity after that Q3 debut on Saturday.
Rating out of ten: 6.5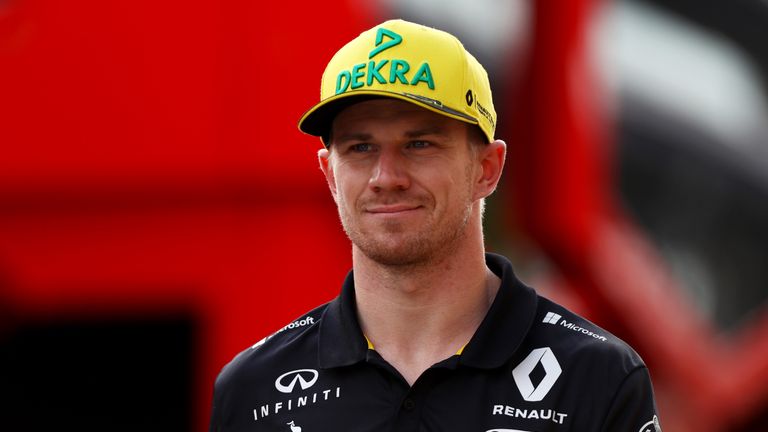 Not a good weekend for Nico Hulkenberg. Off the pace in qualifying when the rain fell, his race also slipped away through a combination of poor pace and indifferent strategy.
A good start ought to have brought him into contention for points but he was ultimately just 12th.
Rating out of ten: 5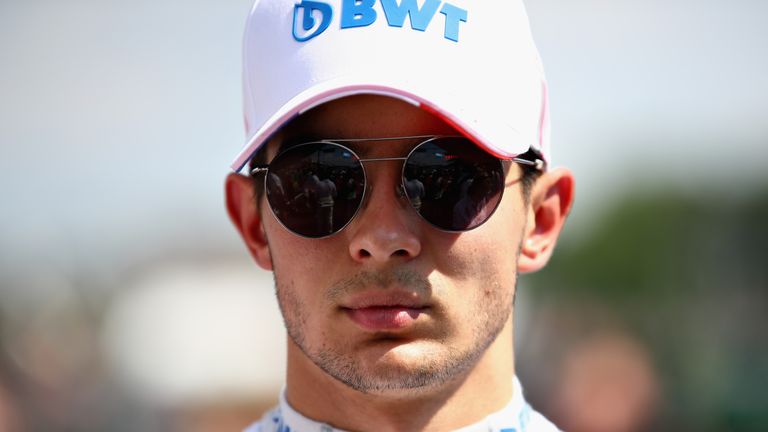 The headline numbers tell the tale of Esteban Ocon's weekend: 18th in qualifying, 13th on race day, the Frenchman simply failed to make any impression on a weekend in which Force India were wholly uncompetitive on track and mired in financial trouble off it. Brake trouble on Saturday hardly helped matters for Ocon either.
The team's uncertain situation could yet have an immediate bearing on Ocon's future, with the Frenchman seemingly destined to be a Renault driver in 2019.
Rating out of ten: 6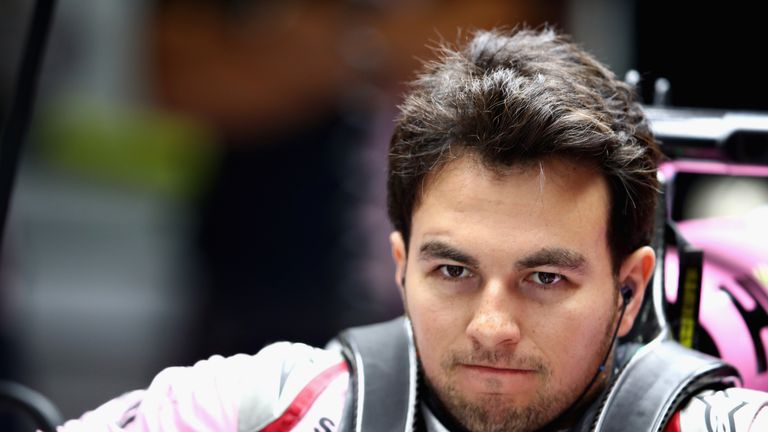 Caught up in the court action which placed the team he drives for into administration on Friday night, Sergio Perez's weekend on-track effectively mirrored his team-mate's. Perez qualified behind Ocon as both cars were knocked out in Q1 and then hopes for an aggressive recovery race starting on the ultrasofts never particularly came to fruition.
Having admitted recent months have been "stressful", no wonder Perez tweeted on Sunday night that he hoped to be able to focus on "being JUST a driver" when the season resumes at Spa.
Rating out of ten: 5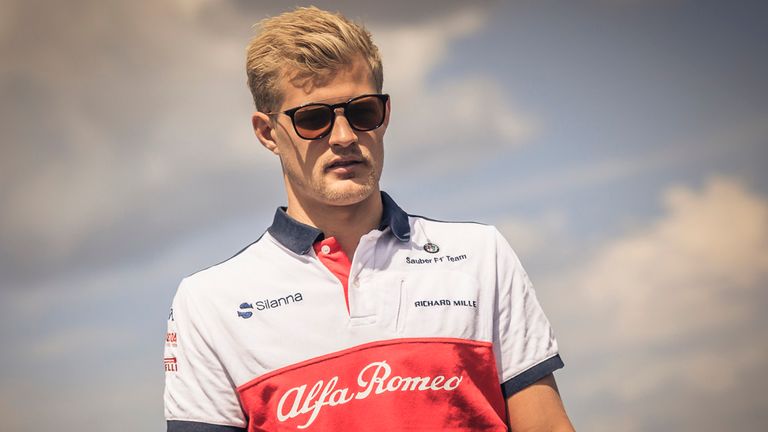 The top Sauber in wet qualifying and then the only one to finish the race, but 15th place ahead of only the Williamses ultimately represented a so-so weekend for Marcus Ericsson when compared to his points-scoring return in Germany.
Tagging Daniel Ricciardo's tyre under braking at turn one cost the Swede early ground but at least an early stop under the VSC for medium tyres allowed him to get back ahead of Sirotkin in what proved the longest stint of the day - 62 laps.
Rating out of ten: 6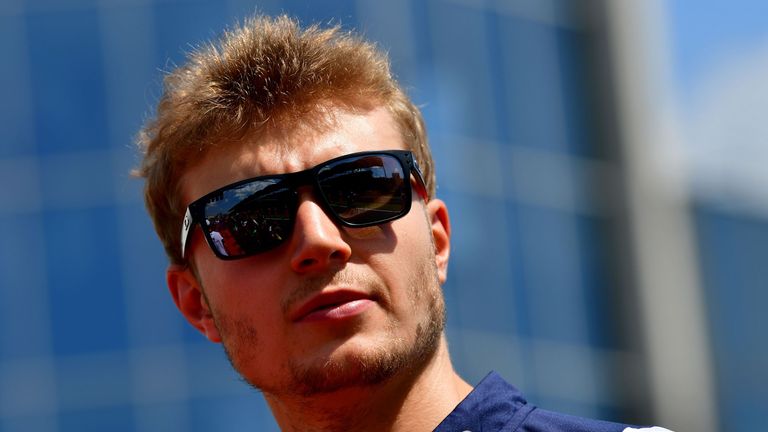 "It's been so often that I think I've done a very good job, but from the outside it looks like I've not done a crumb more than just OK," was Sergey Sirotkin's summation after the race, and he felt Hungary was another example of a strong performance.
Williams' slow pace was only good enough for Sirotkin and team-mate Lance Stroll to compete with each other on Sunday, and in that respect the Russian won that battle, and still holds a 7-5 qualifying advantage over Stroll despite being outpaced Budapest's shootout.
All is not well for Williams and they must make massive gains with the FW41 to salvage anything from their season, but Sirotkin hasn't been the problem in a quietly steady personal introduction to F1.
Rating out of ten: 6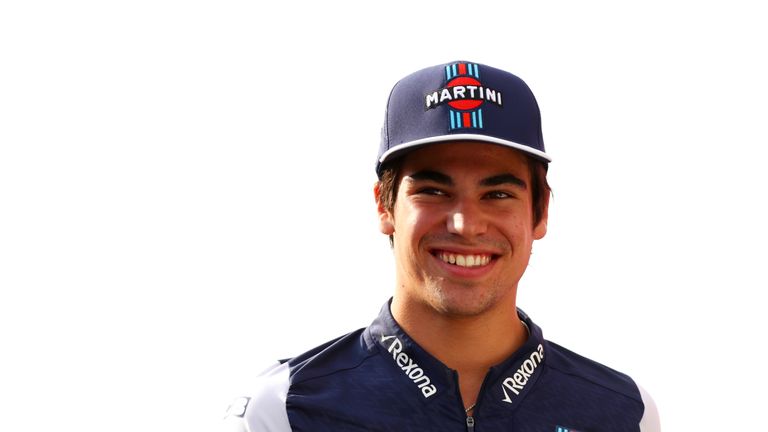 "One of those races," was Lance Stroll's succinct assessment of his Hungarian GP. There have, unfortunately, been far too many of 'those races' for Williams already this year, with Lance's improvement to reach Q2 on Saturday then immediately wiped out by a crash which meant he had to start the grand prix from the pitlane.
From there, it was a long road to nowhere in particular.
Rating out of ten: 6
Did Not Finish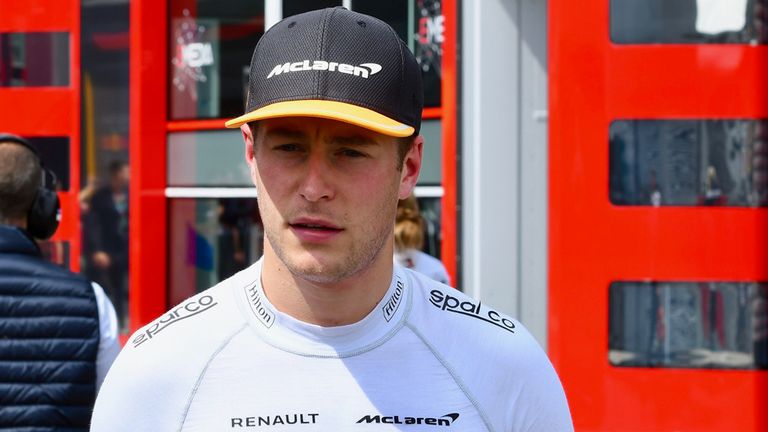 But for a broken gearbox on Stoffel Vandoorne's car, McLaren were set for a double-points finish in Hungary. The desperate shame for Stoffel was that his retirement wiped out his most competitive outing in a long, long time with the Belgian in close proximity to Alonso before his gearbox crunched to a halt.
The ongoing qualifying disaster - there's no other word - is, however, a serious threat to his F1 future.
Rating out of ten: 8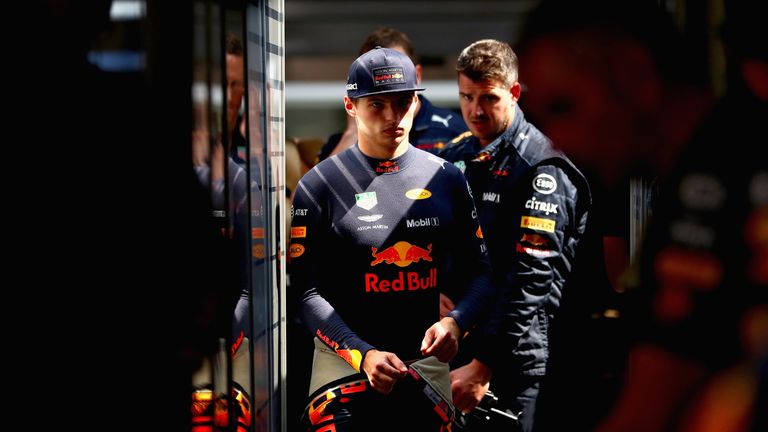 Anyone not get the gist of what Max Verstappen was trying to say as F1's overworked radio bleep machine did its best to stifle the angry Dutchman's audible anguish when his Renault engine packed up on the fifth lap? No, we didn't think so either.
Verstappen's race had started well enough as he picked up two places from that disappointing seventh-place grid spot, but we'll never know how good it might have got.
Rating out of ten: N/A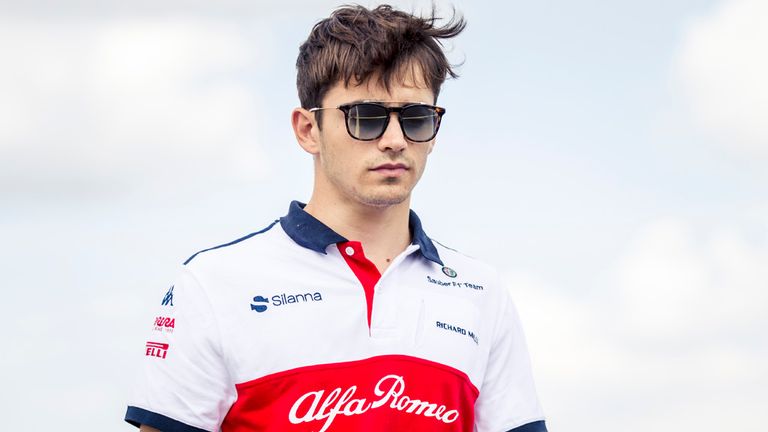 A weekend filed away under 'learning' for Charles Leclerc. Unlike his team-mate, he failed to advance to Q2 in the wet-dry early conditions of qualifying and then, unlike the rest of the field, failed to complete a full lap in the race after first-corner contact with the Force Indias.
Fortunately, and encouragingly for both Sauber and his Ferrari backers, there have been far better weekends than that for the Monegasque in F1 so far.
Rating out of ten: N/A