Red Bull: Max Verstappen 'a large part' of Daniel Ricciardo leaving
Team boss Christian Horner speaks out after Ricciardo announces he is joining Renault; "I can't help but feel he wants to be a leading role perhaps in a smaller environment," says Horner
By Pete Gill
Last Updated: 06/12/18 12:07pm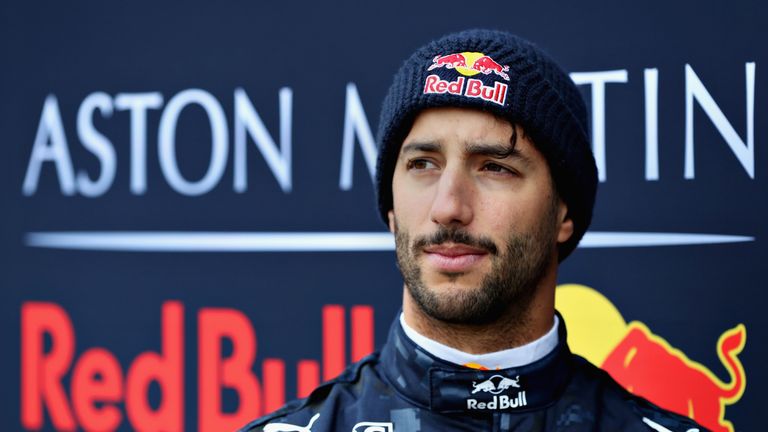 Red Bull believe the 'Max Verstappen factor' was pivotal in Daniel Ricciardo's decision to leave the team and have described his impending move to Renault as an "enormous risk".
After months of mounting expectation the Australian would sign a new deal with Red Bull, Ricciardo informed the team as he embarked on his summer holidays he had signed a two-year deal with Renault for 2019 and 2020.
"It's a great shame that he has chosen to leave the team," Red Bull chief Christian Horner told F1's Beyond The Grid podcast. "He feels Renault are in the ascendancy. I can't help but feel he wants to be a leading role perhaps in a smaller environment.
Renault are currently fourth in the Constructors' Championship, and Horner continued: "Daniel said he decided after a long flight to America that he had decided he wanted a change. If you look at the rational reasons for that, it's difficult to understand."
Ricciardo explains Renault switch
Did Ricciardo nearly join McLaren?
Red Bull have hailed Ricciardo and Verstappen, team-mates for the last three seasons, as the strongest driver line-up in F1. But a strength can also be a weakness and Horner believes Verstappen's prowess was a critical factor in Ricciardo's shock decision to depart and partner Nico Hulkenberg at Renault next year.
"The competition between him and Max is intense.," Horner said. "Max is growing stronger and stronger. I think Daniel has decided the time is right for him to check out and try something else.
"Daniel had his reasons. I think it comes back to wanting to take on, in his words, 'a new challenge'.
"But I also feel he sees Max growing and growing in terms of speed and strength and he doesn't want to play a support role I guess, for want of better words.
"It's not that they were treated in any way different. They would have equal status, as they have always had. I can't help but feel that was perhaps a large part of Daniel's decision making."
Horner added: "I could understand if it was to Ferrari or Mercedes. But it's an enormous risk at his stage in his career."
Red Bull offered Ricciardo one-year deal
Horner described Red Bull's attempts to re-sign Ricciardo as akin to "trying to convince a girl to go out with you who is being pretty reticent".
"We gave Daniel everything he wanted and asked for and it still wasn't enough," said Horner. "We bent over backwards to make it happen."
Ricciardo quits Red Bull for Renault
The Formula 1 Gossip column
Find out more about Sky Sports F1
Red Bull's complicity even extended to offering Ricciardo a short-term deal in case Mercedes or Ferrari sought his services for 2020.
"We were even prepared to do a one-year agreement should Ferrari or Mercedes come knocking in 12 months' time," Horner confirmed.
"It wasn't about money, it wasn't about status, position, commitment, or duration. If someone's heart is not really in it…"
Acknowledging Ricciardo's gamble on Renault "may prove an inspired choice or something he regrets", Horner also admitted he was caught by surprise when his driver informed him he was departing to Red Bull's engine providers.
"I thought he was winding me up to be honest when he rang me to say 'I'm going to Renault'," Horner admitted. "I said, 'is this a wind-up for the summer holidays'?
"It then became very clear that was his choice and you have to respect that."
Red Bull rule out Alonso
Red Bull have ruled out Fernando Alonso replacing Ricciardo next season.
Horner does not believe the Spaniard would fit in at his team when Ricciardo departs (Full story)
Get Sky Sports F1 - the home of every race weekend LIVE in 2018.