Italian GP: Ferrari say Mercedes not overpowered in 2018 yet
Vettel and Raikkonen play down suggestions Ferrari now clearly faster than Mercedes; Hamilton excused from Thursday media duties
By James Galloway and Matt Morlidge at Monza
Last Updated: 06/12/18 10:57am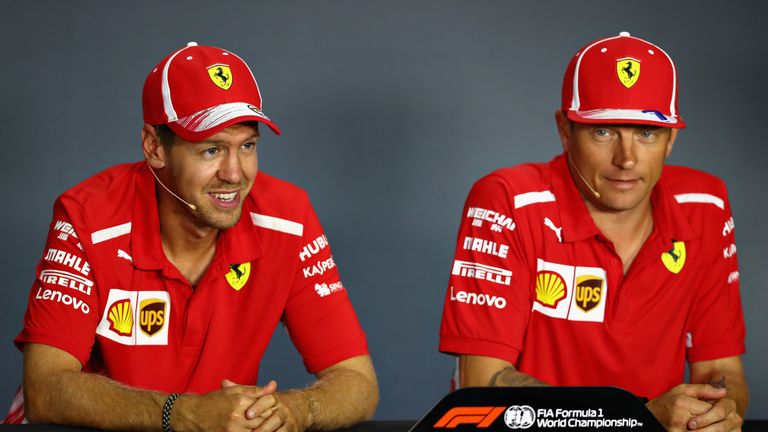 Ferrari have "no guarantees" in F1's title battle at their home Italian GP, Kimi Raikkonen has warned, despite being considered favourites to win ahead of Mercedes this weekend.
For the first time since the current engine era began, Mercedes are considered relative underdogs at F1's fastest venue given the progress Ferrari have made with the power of their engine in recent months.
Monza is one of five ever-present tracks where Mercedes have not been beaten since 2013, with Ferrari not winning at home in their last seven attempts.
The Scuderia are likely to have their best chance for years this weekend, but neither Raikkonen or title-contending team-mate Sebastian Vettel believe Mercedes can be counted out yet.
"It is not clear-cut," Raikkonen told Sky F1. "There are no guarantees.
"It is who puts it together, lots of small things, and one place is best for one team and another place is best for the other."
Vettel welcomed the positive talk surrounding Ferrari's chances and compliments from Mercedes, but was similarly reticent to claim the chasers had the champions on the ropes.
"I find it quite nice that we get put in this position," he said. "People forget that for the last five years, Mercedes have had absolute dominance, especially in terms of power unit, and obviously it's nice from them to put us in that position because it means that they believe they are not the strongest anymore.
"It's good to be up there with them and be a match but I don't think we can take anything for granted. I don't think we are anywhere near the place that they have been in the last years. We have to work hard, make things happen, and we are determined to work hard this weekend to put ourselves hopefully in the same position again, that we have a great pace this weekend and especially the race this Sunday."
Vettel added to Sky F1: "I think it's quite even to be honest. We started the season a little bit behind and also mid-season we had some weaknesses here and there.
"We have always been a bit stronger in the races. We managed to improve our package and our car seems to work this year at all the tracks, that's what makes us strong. Probably stronger than last year and stronger for the second half."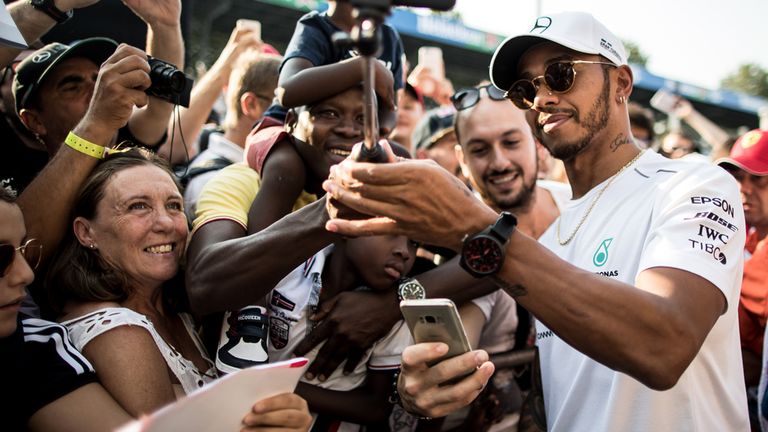 Mercedes 'need to improve' to retain titles
With championship leader Lewis Hamilton excused from Thursday media duty by Mercedes, it was left to team-mate Valtteri Bottas to assess the team's chances of successfully rebounding from defeat to their great rivals at Spa
"In Spa we definitely saw on Sunday Ferrari were quicker than us," admitted Bottas.
"Lewis and Seb were closer to each other in the beginning but Sebastian controlled the race. He definitely had the upper hand there and that's why we expect coming here we are going to be the ones to chase them.
"We really need to improve our package if we want to win this championship.
"We are very motivated. Worried is a little bit wrong word, we know the fact it's going to be a big battle until the end of the year and we accept the situation that we need to improve the car in all the areas. We are not standing still."