Sebastian Vettel blames Lewis Hamilton for Italian GP collision
"He didn't leave me any space," complains Vettel; But Rosberg blames Vettel and Hill says Ferrari driver 'cracked under pressure'
Last Updated: 06/12/18 10:46am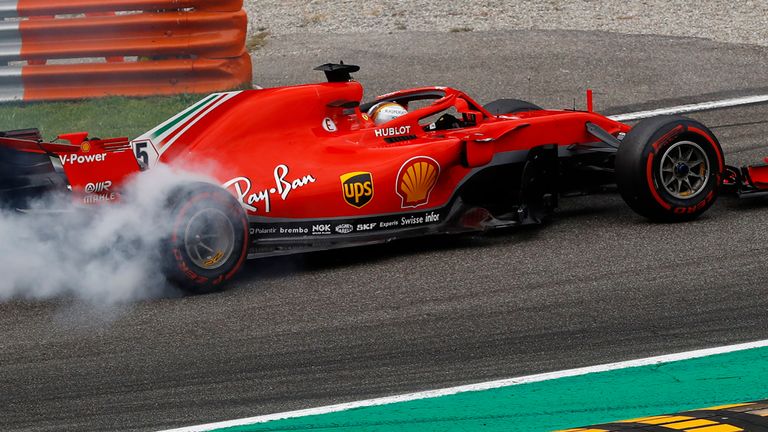 Sebastian Vettel has blamed world championship rival Lewis Hamilton for their collision on the opening lap of the Italian GP.
The Ferrari driver lost out to Hamilton as the Mercedes driver snuck up the inside at the third corner to challenge for second place.
As Hamilton edged ahead, the Ferrari and Mercedes cars tangled, sending Vettel in a spin to the back of the grid.
"Lewis saw a little bit around the outside but he didn't leave me any space," Vettel told Sky F1. "I had no other chance [but] to run into him and make contact."
But Hamilton countered: "There was plenty of space. I was as far over as l could be. There was definitely a car's width on my left."
Pressed to respond to Vettel's complaints, Hamilton added: "It was a racing manoeuvre, it's what we're supposed to do out there. We're supposed to be racing.
"I left him space. I'm sure it's a comment that was done in the heat of the moment. And it's never a great feeling when you spin and you're facing the other cars coming the other way.
"I know how it is to be in that emotion. I'm sure he really didn't mean too much by it."
Hamilton spurred on by negativity
Rosberg: Hamilton at the peak of powers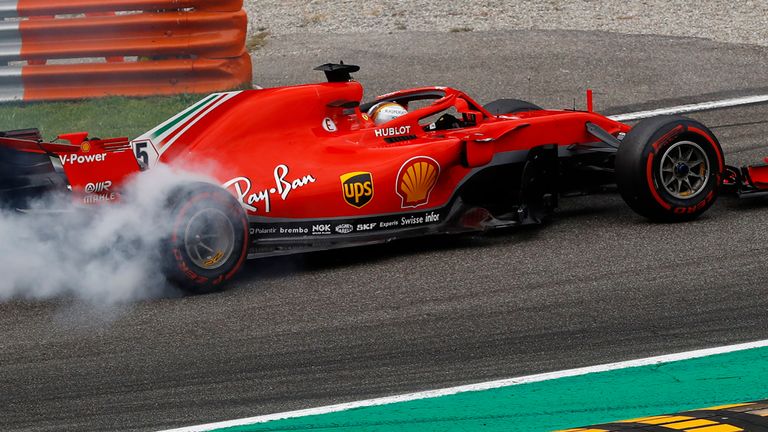 Did Vettel crack under pressure?
The Monza race stewards investigated the incident but ruled no further action was warranted.
But former world champion Nico Rosberg told Sky F1: "I think it was 100 per cent Sebastian's fault. Lewis left him enough room.
"Over and over he keeps making these mistakes. And that's not how you are going to beat Lewis Hamilton to a world championship."
And Damon Hill starkly concluded: "Sebastian Vettel cracked under pressure, it has to be said."
While Martin Brundle viewed the incident as a "50-50 racing incident", the Sky F1 pundit later concluded in the wake of Hamilton's victory: "That was the key moment of the race."