Charles Leclerc replaces Kimi Raikkonen at Ferrari in F1 2019
Ferrari turn to youth alongside Sebastian Vettel next season; Raikkonen returns to Sauber on a two-year deal
By Pete Gill
Last Updated: 06/12/18 10:31am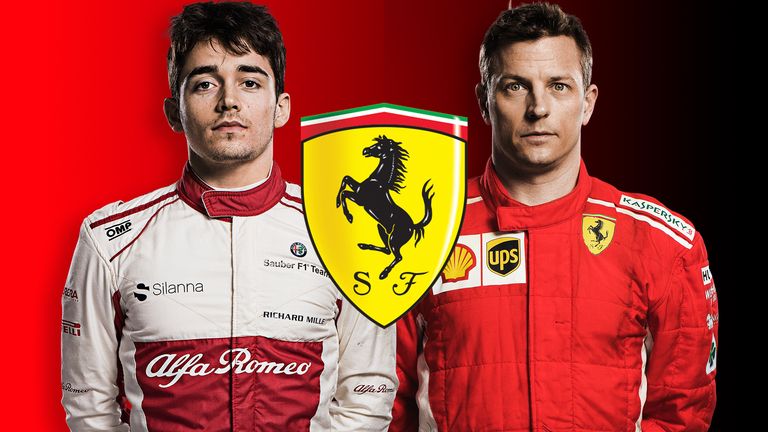 Charles Leclerc will replace Kimi Raikkonen at Ferrari in 2019 as Sebastian Vettel's new team-mate.
But the Finn will be staying in F1 after signing a deal to rejoin Sauber - where he began his career - for 2019 and 2020 in what is effectively a straight swap of seats.
"Dreams do come true," Leclerc posted on Twitter. "I'll be driving for Ferrari for the 2019 Formula 1 World Championship. I will be eternally grateful to Ferrari for the opportunity given."
Leclerc is a Ferrari graduate who currently drives for the Scuderia's customer team Sauber after winning the F2 championship in 2017.
The 20-year-old's appointment marks a radical departure from Ferrari's traditional reluctance to field a young and inexperienced driver.
But Leclerc has been hugely impressive this term and it is understood that, prior to his death this summer, Ferrari president Sergio Marchionne had resolved to promote the rookie at Raikkonen's expense.
Leclerc in, Kimi out: The reaction
F1 in 2019: Schedule and line-ups
Ironically, after several underwhelming campaigns, Raikkonen is currently enjoying a much-improved season.
The Finn, who won the world championship in 2007 during his first stint in Ferrari colours, is currently third in the standings after finishing on the podium in five of the last six events.
A week ago, he qualified on pole position for Ferrari's home race, the Italian GP. But the absence of confirmation around the Monza week that the 38-year-old would be retained was interpreted as a signal Raikkonen's time at Ferrari was up, and Leclerc's appointment was rubber-stamped at a meeting at Ferrari's headquarters on Thursday.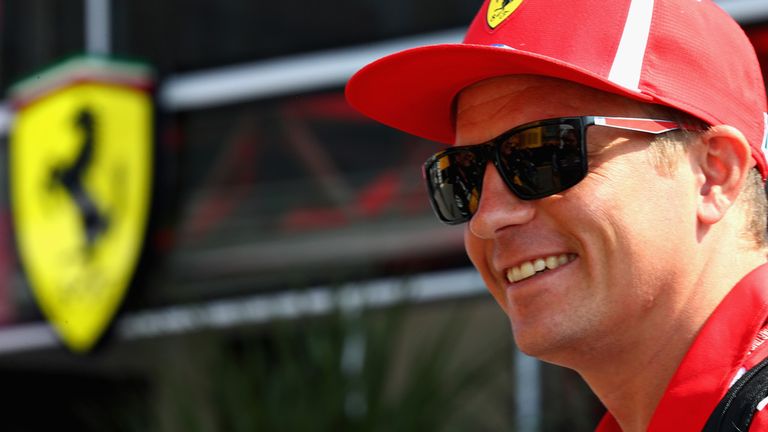 Full statement from Ferrari
'Scuderia Ferrari announces that, at the end of the 2018 season, Kimi Raikkonen will step down from his current role.
'During these years, Kimi's contribution to the Team, both as a driver and on account of his human qualities, has been fundamental. He played a decisive role in the team's growth and was, at the same time, always a great team player.
'As a World Champion for Scuderia Ferrari, he will always be part of the Team's history and family. We thank Kimi for all of this and wish him and his family a prosperous future.'
Sebastian Vettel v Kimi Raikkonen as Ferrari team-mates (pre-Singapore GP)
| | | |
| --- | --- | --- |
| | Sebastian Vettel | Kimi Raikkonen |
| Wins | 13 | 0 |
| Poles | 10 | 2 |
| Podiums | 42 | 22 |
| Front-row starts | 26 | 10 |
| Points | 1033 | 705 |
What have Sauber said about signing Raikkonen?
Team boss Fred Vasseur:
"Signing Kimi Raikkonen as our driver represents an important pillar of our project, and brings us closer to our target of making significant progress as a team in the near future. Kimi's undoubted talent and immense experience in Formula One will not only contribute to the development of our car, but will also accelerate the growth and development of our team as a whole. Together, we will start the 2019 season with a strong foundation, driven by the determination to fight for results that count."
Reaction from the Sky F1 team
David Croft: 'Kimi to leave Ferrari then and back to Sauber for two years. Good luck to Charles Leclerc, it's a massive step up, really good news that we haven't lost Kimi from F1.'
Martin Brundle: 'So Kimi can imagine driving for another team, Sauber. Good for him but feels strange to me as he heads to 40. Admire his passion and determination, hope he doesn't regret not going out at the top.'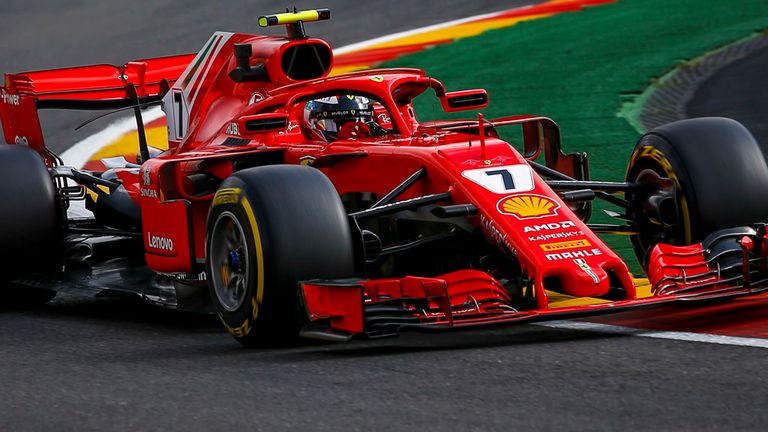 Raikkonen to leave on a high
Since returning to Ferrari in 2014 as a replacement for Felipe Massa alongside Fernando Alonso, Raikkonen has failed to consistently hit the heights - and outright speed - of his previous stint with the team for three years between 2007 and 2009.
In 2014, he scored just 55 points compared to Alonso's 161. A year later, the newly-signed Vettel out-scored Raikkonen by 150 points to 278. In 2016, Raikkonen fared statistically better, scoring 186 points to Vettel's 212, but was substantially out-performed in 2017 when Vettel ran Lewis Hamilton close in the championship.
Curiously, therefore, Raikkonen has been dropped in the middle of a season when he is enjoying something of an Indian summer. Although a victory has eluded him, the Finn has registered nine podium scores and heads compatriot Valtteri Bottas, retained for next season by Mercedes, in the standings.
But it has not proved enough to persuade Ferrari to keep him for what would have been a ninth season with the team.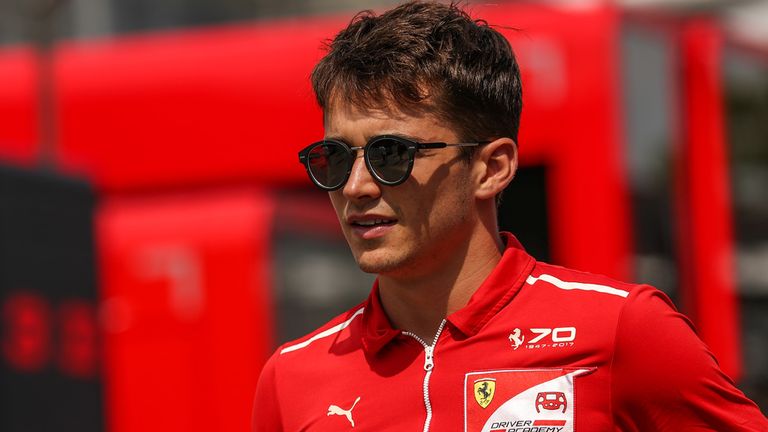 How good is Leclerc?
Leclerc joined Ferrari's Driver Academy in March 2016 and set the pace on his testing debut for the team in August 2017 at the Hungaroring.
Already dominating the F2 championship, Leclerc preceded to win the title with three races remaining.
After a sticky start to his F1 career at Sauber, when he was out-qualified by Marcus Ericsson in both of the year's opening events, Leclerc scored the team's best finish in three years at April's Azerbaijan Grand Prix. He has scored 13 points in total so far.
In June, Sky F1's Martin Brundle commented:
'Charles Leclerc looks the real deal to me. He is out-performing his Sauber car just like Alonso and Webber did in a Minardi, like Senna did in a Toleman and Schumacher in a Jordan. He stands out a mile and really impressed me a month ago in Spain when he didn't wilt with Fernando Alonso on his tail.
'He clearly has the head for F1, and he just looks like the complete package, even if his picture in the F1 grid graphics make him look like a startled Harry Potter. Ferrari don't often take risks on young drivers but there's a changing of the guard going on between generations - the field can be divided into three groups with the likes of Fernando and Kimi at one end, Grosjean and Hulkenberg in the middle ground, and a group of young fliers coming through - and Ferrari don't want to be caught out.'