Singapore GP driver ratings
Who shone under the Singapore lights and who had an evening to forget? Join the debate after Hamilton extends title lead
By Matt Morlidge
Last Updated: 04/12/18 5:59pm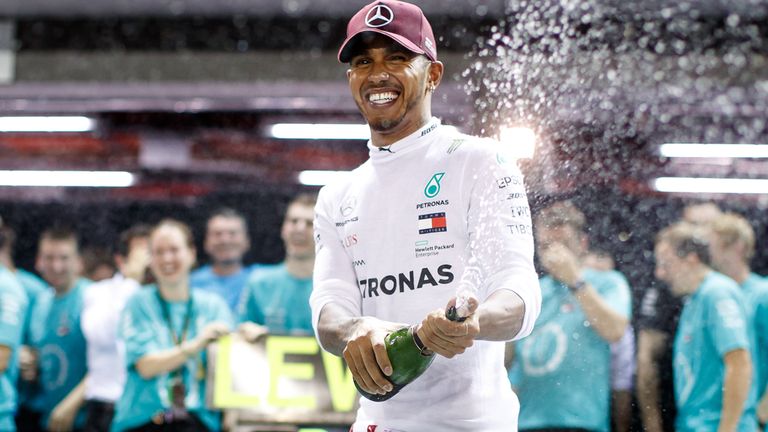 A class above.
While his main rival is beginning to show the strain in the battle for a fifth world title, Lewis Hamilton is constantly raising the bar, delivering another sublime performance in what is arguably his most impressive F1 season to date.
Hamilton's pole lap was praised as one of his best ever by Mercedes boss Toto Wolff and it's easy to see why. The Englishman was half a second ahead of Sebastian Vettel in what looked to be a faster Ferrari, and seven tenths clear of team-mate Valtteri Bottas.
He followed that one-lap masterclass with a sublime, controlled race - unflappable despite Ferrari's attempted early undercut, and when blocked by backmarkers as Max Verstappen loomed large.
Hamilton is hitting top form; he has won four of the last five race and now holds his biggest championship advantage - 40 points - since the end of last season. He'll take some stopping.
Rating out of ten: 10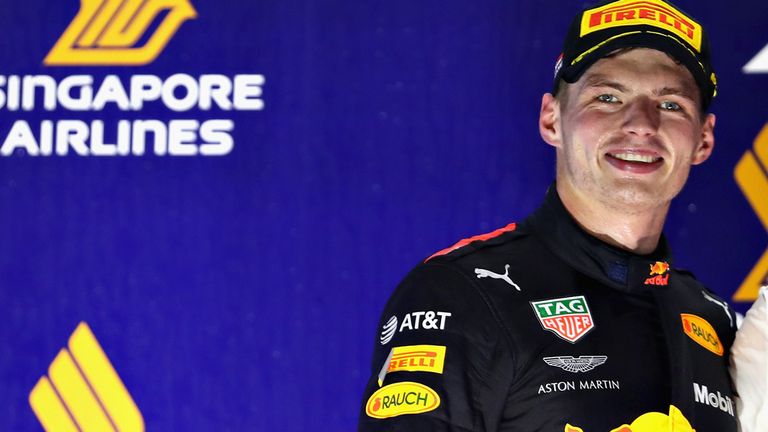 Max Verstappen secured his best race finish on Sunday since winning July's Austrian GP, and this was probably an even better performance.
Verstappen followed up one of the best qualifying laps of his young career with a superb race, bouncing back from the early setback of losing a place to Vettel with a well-executed overcut. And all this while battling engine demons - Verstappen was stuck in second gear when attempting to exit that first pit-stop.
"He's kept such a cool head," said an impressed Anthon Davidson on Sky F1. "To fend off Sebastian after that - it was impressive stuff."
Verstappen admitted he never had the pace to keep up with Hamilton, but surely would have been tempted to have a look at an overtake when the race-leader was held up. His verdict that it would not have been "fair" was more evidence of a maturing driver, who already seems to be Red Bull's leader.
Rating out of ten: 9.5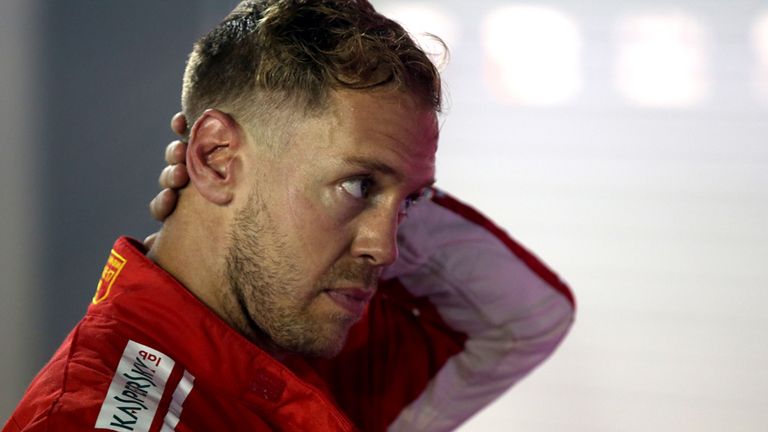 Are Ferrari failing Sebastian Vettel or is the German hiding behind his team as his title bid begins to crumble? It is a debate which will rumble on, but what's clear is that Vettel has been distracted and disgruntled by his team's strategy over the last two grands prix and it might just cost him the championship.
"It seems like he feels the need to drive the team from the cockpit of the car rather than leaving them to it on the pit wall," said Sky F1's Martin Brundle. "He's not got the trust in his team's strategy that Hamilton has."
It's difficult to agree with Vettel that he could have beaten Hamilton to pole with better track position in qualifying, but it's also tough to be too critical for his on-track performance on Sunday. He learnt his lessons from last year by respecting Verstappen into Turn One, then pulling off a fine overtake on the Red Bull a few metres later, and it was only strategy that lost him that position again. After that, he was nursing ultrasoft tyres for the rest of the race.
But such small margins will be key in this title race and Hamilton and Mercedes are outperforming Vettel and Ferrari in almost every department at the moment. Something has to change. And fast.
Rating out of ten: 7
Valtteri Bottas bemoaned a "fairly uneventful" race and paid the price for a poor qualifying performance. He was never in contention for a podium here, a failure in itself considering what his team-mate was able to do in the sister Mercedes.
His only real on-track highlight was that he was able to hold off Kimi Raikkonen's Ferrari on fresher tyres.
Bottas has shown flashes of brilliance this season and was hugely unlucky not to be in the fight for the championship leading up to the summer break, but Hamilton is beginning to stamp his authority and the Finn hasn't outpaced his team-mate in a qualifying session both drivers finished since the Austrian GP.
A lot of credit has to go to Hamilton, of course, but Bottas will have to make do with a support role at Mercedes for the long-term if he's unable to match the Englishman more often.
Rating out of ten: 6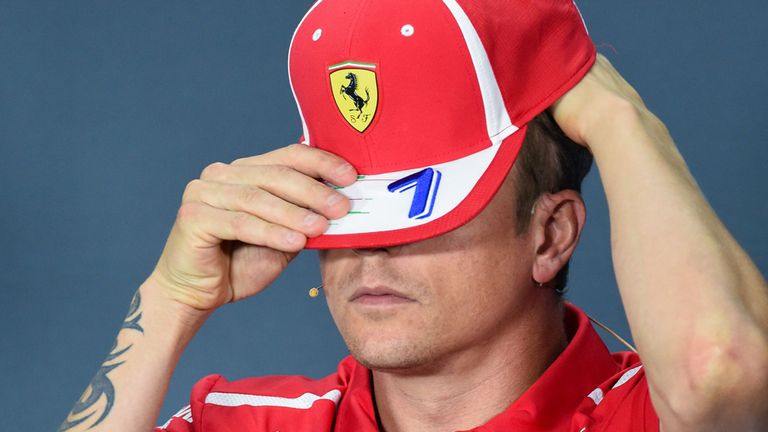 Kimi Raikkonen will have been a man on a mission in Singapore after losing his Ferrari drive for next season, but this showing was arguably more evidence that the team are right to try and freshen things up with Charles Leclerc.
Raikkonen has only out-qualified Vettel three times this season and, while he has been a consistent podium-scorer, he wasn't punchy enough on the first lap or when Bottas was held up by traffic. He is now just three points ahead of his Finnish compatriot in the drivers' standings.
"The qualifying here is the key and obviously, when you start behind, your race ends up being a bit boring, getting stuck behind other cars," admitted Kimi.
Rating out of ten: 6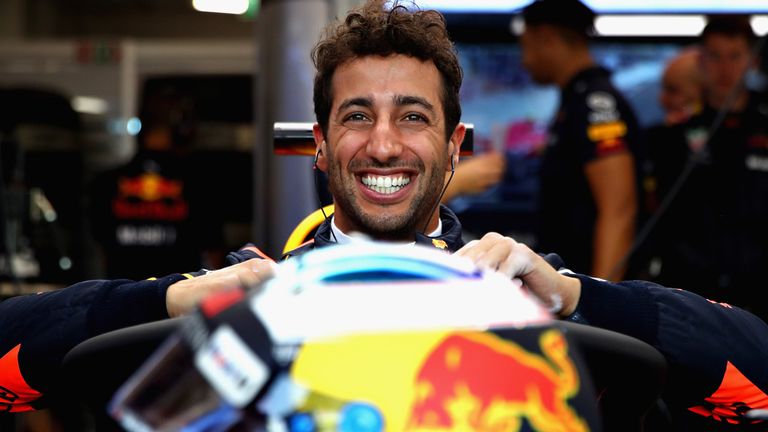 He's an immensely talented driver and has been plagued by misfortune and penalties recently, but it's hard to avoid thinking that Daniel Ricciardo's standards have dropped in recent months.
Ricciardo has yet to finish on the podium since converting pole into victory in Monaco, while he also hasn't outpaced Verstappen in a qualifying session - Max was absent from the Monte Carlo shootout - since the fourth round of the season in Baku. Ouch.
Perhaps this is because of the distraction of his future and impending move to Renault, but you expect more from the Australian.
Ricciardo, like Bottas and Raikkonen, was disappointingly adrift of his team-mate on Saturday in Singapore and couldn't make up for it in the race, only gaining on the two ahead of him when they were blocked by backmarkers.
Rating out of ten: 6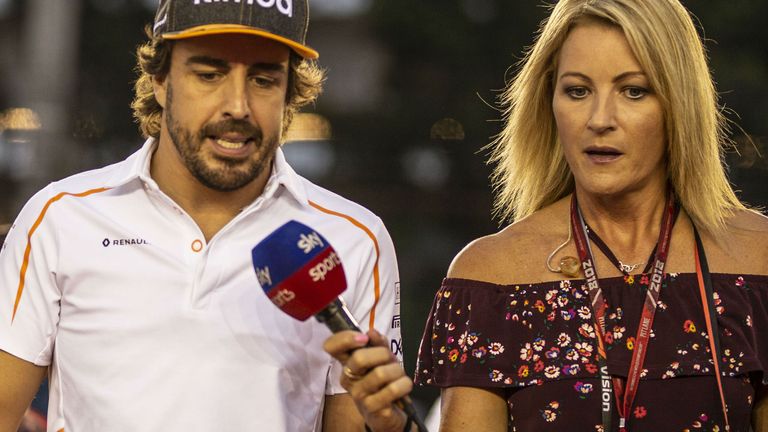 A drive that reinforces the regret that Fernando Alonso won't be on the F1 grid next season. He's certainly still got it.
Alonso was helped by the fact that he impressively qualified 11th, and so had free choice on his tyre strategy, and found himself in such clear air in seventh that he was able to set a fastest lap of the race at one stage.
"It's been a magical race for us," said the Spaniard, who, as McLaren don't expect these sort of "miracles" for the rest of the season, may not find himself this high up the timesheets again in his career.
Rating out of ten: 9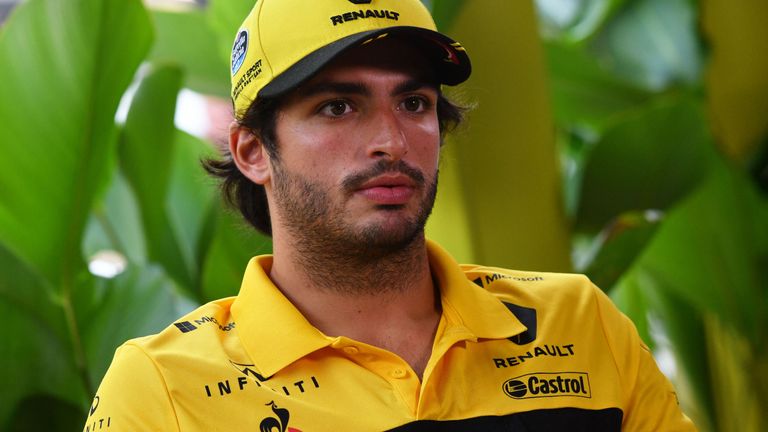 Like Alonso, Carlos Sainz rose four places in the race without a single memorable on-track overtake. Starting on those ultrasofts certainly worked out nicely.
You wouldn't blame Sainz if he was slightly unmotivated at times - too far off Alonso but also well ahead of those behind him - but this was a mature display, and one that strengthens the belief that the youngster is a more-than-capable driver who will be a team leader at McLaren next season.
Renault will be thankful for his points here.
Rating out of ten: 8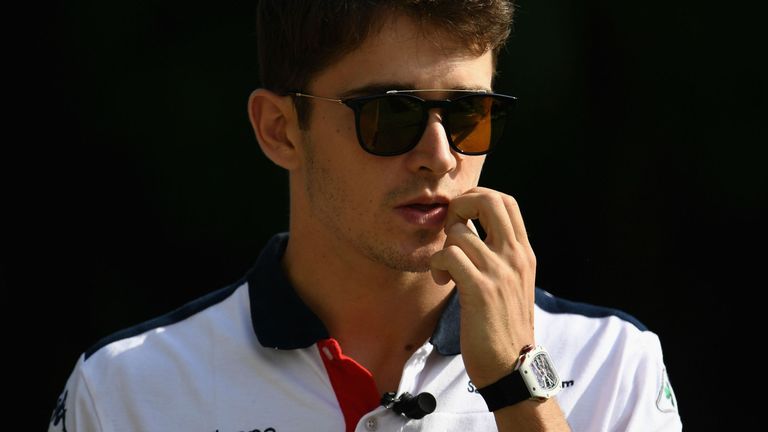 Charles Leclerc entered the weekend under intense media scrutiny after his Ferrari move was confirmed and he responded in the perfect manner, securing points for the first time in five races.
His qualifying performance helped a lot - he was only a tenth of a second off Alonso and Sainz - but Leclerc also impressed in the race. The skill and nous used to overtake Gasly, who he will be battling higher up the field next season, was notable.
Of course, Leclerc will be under pressure for the rest of the year and in 2019, but he has passed every F1 test with flying colours so far.
Rating out of ten: 8.5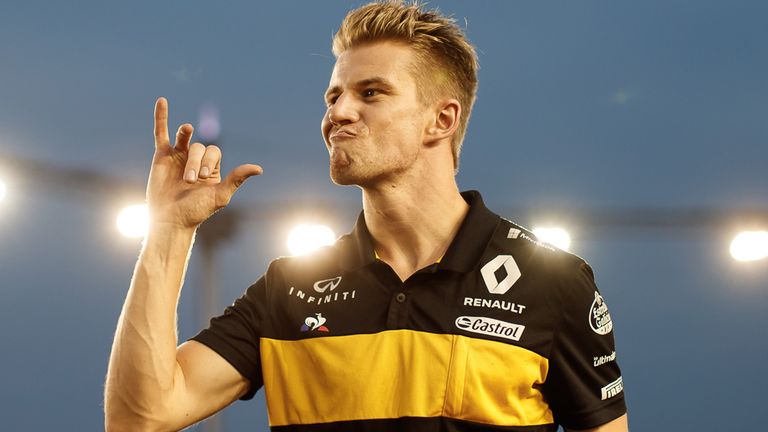 Nico Hulkenberg was the only midfield runner who started on hypersofts to score points, and this was another strong performance from the German.
He was able to prosper where Sergio Perez failed in overtaking Sergey Sirotkin with little trouble, while he was still setting personal best times on old ultrasoft tyres at the end of the race.
Hulkenberg is arguably the driver to look up to on the grid when it comes to consistency.
Rating out of ten: 7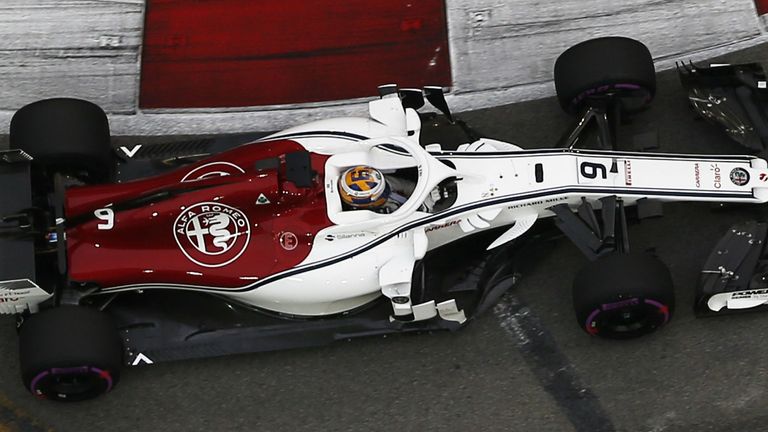 Marcus Ericsson insisted coming into the weekend that the next couple of races would be pivotal as he looks to secure next year's sole remaining Sauber seat, and this was another solid showing from the Swede.
But is that enough with so much as-yet unsigned talent on the grid and beyond?
Ericsson was once again more than half a second off Leclerc in qualifying, and though 11th place sounds like a great effort in the race from 14th on the grid, he was helped in the pit-stops and never looked like challenging his points-scoring team-mate.
Rating out of ten: 6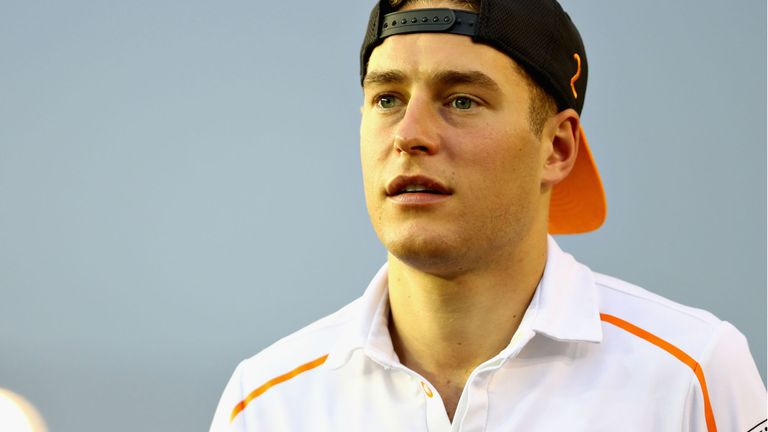 Stoffel Vandoorne is now focused on impressing other teams after being axed by McLaren for 2019. Performances like this won't help; it was another woeful weekend for the Belgian.
Vandoorne was knocked out in Q1 for the eighth consecutive qualifying session, outpaced by Alonso by 0.8s. He admitted he hit the wall four times on his final lap.
Stoffel then finished more than a minute behind his team-mate in the race, and hasn't scored a point since the fourth grand prix of the season.
Tough to defend.
Rating out of ten: 5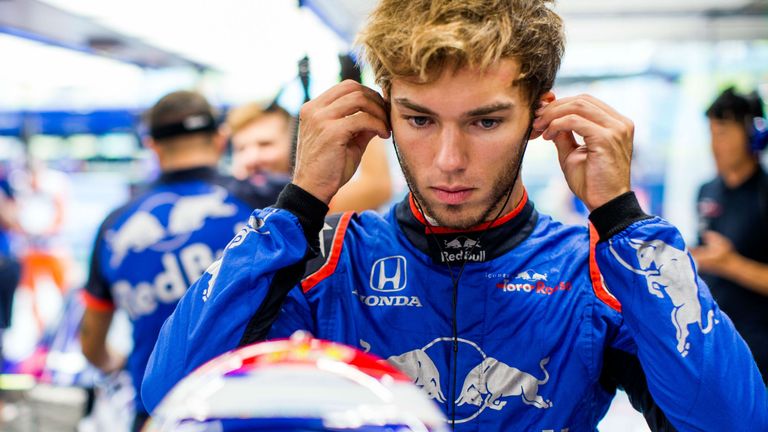 After watching Sainz take fourth for Toro Rosso in Singapore last year, Pierre Gasly would have been hopeful the team would deliver another strong chassis so he could be right in contention for strong points on Sunday.
But the Frenchman was never troubling the top-10.
After a below-par qualifying, Toro Rosso gambled by putting both drivers in sync with the leading cars and starting them on the hypersoft tyres, but while that helped Gasly start well, it also meant he was lacking grip by the end of his first stint and was disappointed to lose his head-to-head battle with Leclerc. He was then scrapping for position for the rest of the race, but sadly not for any points.
Rating out of ten: 6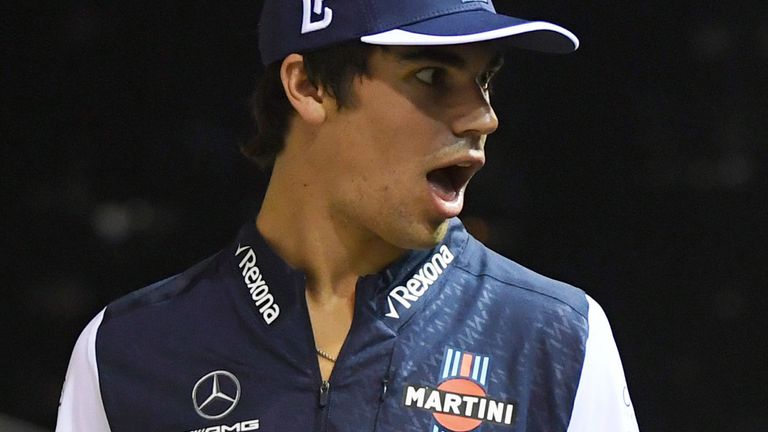 There was no bigger mover on race day than Lance Stroll, who started at the very back of the grid, but in truth the Williams driver was aided by the chaos around him rather than overtaking prowess.
His qualifying performances will be of concern to him, and possibly Force India, however, as he now trails rookie team-mate Sergey Sirotkin 8-6 for the season.
Rating out of ten: 7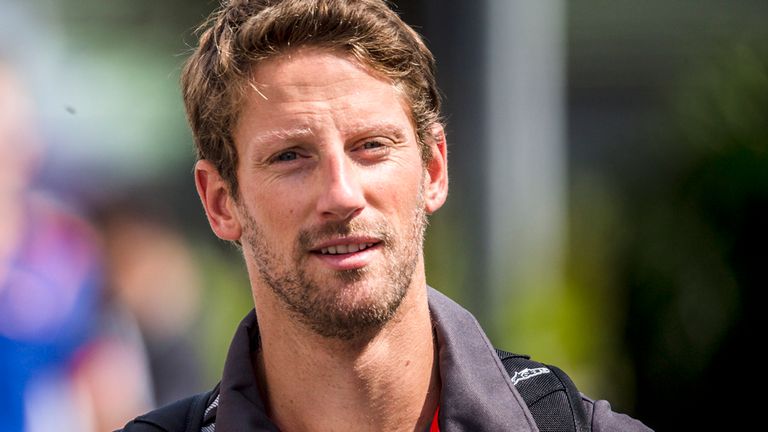 "It's almost better not to qualify in the top-10," was Romain Grosjean's summation after the race. "I think it was a frustrating race for everyone who qualified between seventh and 10th on the hypersofts."
Indeed, because of the high tyre wear, Grosjean's strong qualifying performance meant he was soon well down the grid after the first pit-stops and was held up for long enough that points were never really an option.
A disappointed Grosjean was later criticised by Hamilton and F1 race director Charles Whiting after holding up the race-winner - and Haas will be disappointed to leave another street circuit with no points.
Rating out of ten: 5
Not the race Sergio Perez had in mind when he qualified as best of the rest in seventh.
The Mexican first ended the race of team-mate Esteban Ocon with a first-lap barge- and there will be different opinions on who was in the wrong there - but there can be no doubt about Perez's culpability when shunting into Sirotkin.
It was a dangerous move born from frustration, and one that you do not expect from an experienced and talented driver like Perez, who was rightly penalised.
"I'm just very sorry for the day the team had in general," Perez, who was unhappy with his team's pit-stop strategy, told Sky F1.
Rating out of ten: 4
Brendon Hartley is certainly a consistent driver, but you get the sense he needs to start producing memorable, high-class performances if he is going to remain in F1 in 2019.
He wasn't helped by a surprisingly disappointing Toro Rosso street package this weekend, but Hartley hasn't even out-qualified team-mate Gasly since June's Canadian GP.
Rating out of ten: 5
Kevin Magnussen learnt just how hard it is to recover on a street circuit after qualifying out of position - inexplicably finishing a second off his team-mate and being eliminated in Q1.
He can take some solace from the fact he set the fastest lap of the race for the first time in his F1 career - the Dane and Haas had nothing to lose - but as Magnussen said, "it was a long day at the office".
Rating out of ten: 4.5
"It was a fight," said Sergey Sirotkin after the race. He's right, and though the Russian has little to show for it, he put up a great account of himself at times in Singapore.
His firm but fair defending skills during his first fierce encounter with Perez led to the Mexican losing his cool and though the subsequent barge left Sirotkin with a damaged Williams, he went on to have wheel-to-wheel battles with Grosjean and Hartley. He was penalised for forcing the latter off the track, but his team were impressed with his efforts.
"Sergey did a fantastic job, managing the tyre and his pace, keeping traffic behind him under a lot of pressure," said technical chief Paddy Lowe.
Rating out of ten: 7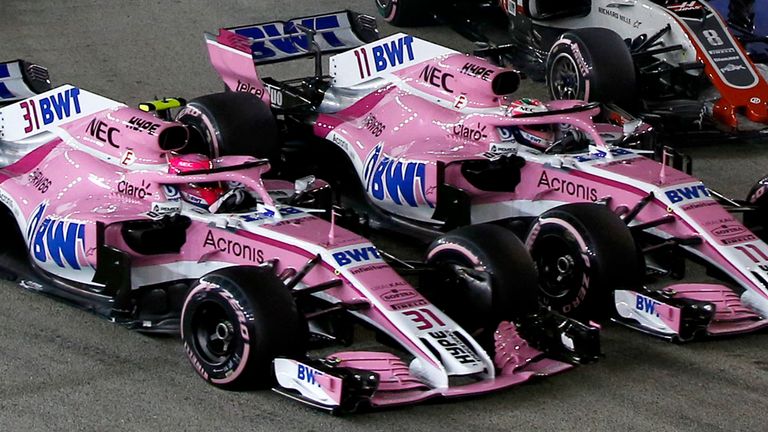 Esteban Ocon needs all the track time he can get at the moment with his future unclear, so would have been immensely disappointed to have collided with his team-mate on the first lap.
That crash could have deeper repercussions for him too, with Force India chief Otmar Szafnauer telling Sky F1 that he will be reintroducing team orders for the rest of the season.
Rating out of ten: N/A
Sky Sports F1 is the only place to watch every Formula 1 Grand Prix, qualifying and practice session live in 2018. Get Sky Sports F1.