Formula 1: Valtteri Bottas 'needs a break' after 'mentally tough' 2018
"I'm actually quite happy that it's over," says Bottas on 2018 season
Last Updated: 26/11/18 12:45pm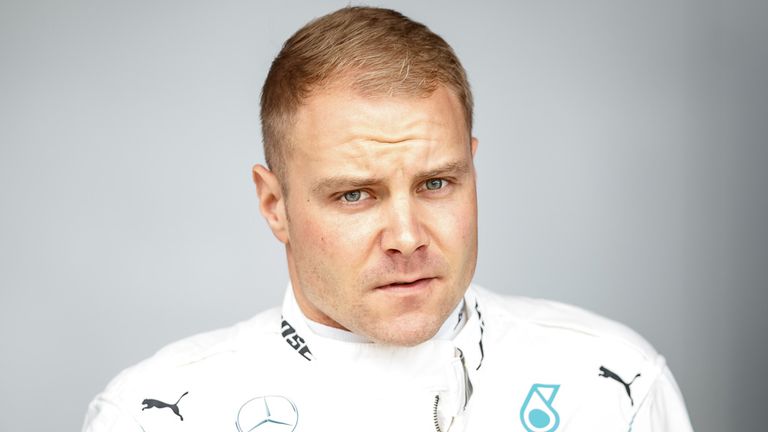 Valtteri Bottas says he needs a break from Formula 1 after a "mentally tough" 2018 season.
While Mercedes team-mate Lewis Hamilton surged to his fifth world championship, Bottas failed to win a race and ended the campaign just fifth in the championship.
"I want to have some time off and time to think about things," Bottas told Sky F1. "It's been a mentally tough year so I need a break."
Bottas' form dramatically tailed off after he yielded a likely victory in Russia to title-chasing Hamilton in September. In the season-closing Abu Dhabi GP, he finished just fifth after being overtaken by Sebastian Vettel and the Red Bulls of Max Verstappen and Daniel Ricciardo in the closing stages.
"This season didn't go the way I had hoped, so I'm actually quite happy that it's over," Bottas added "This race probably sums up the year pretty well - it started off well but then it went downhill from there."
F1 in 2019: Schedule and driver line-ups
Find out more about Sky Sports F1
Silver Arrows boss Toto Wolff expressed his concern about Bottas after the race, saying: "I believe that when you have no shot anymore of the championship, and you know you need to give up, it kind of damages you mentally.
"I hope it's not the case. He says not, he's a strong Finn and a warrior. Over the winter we have to pick him up again and get him back to a good place."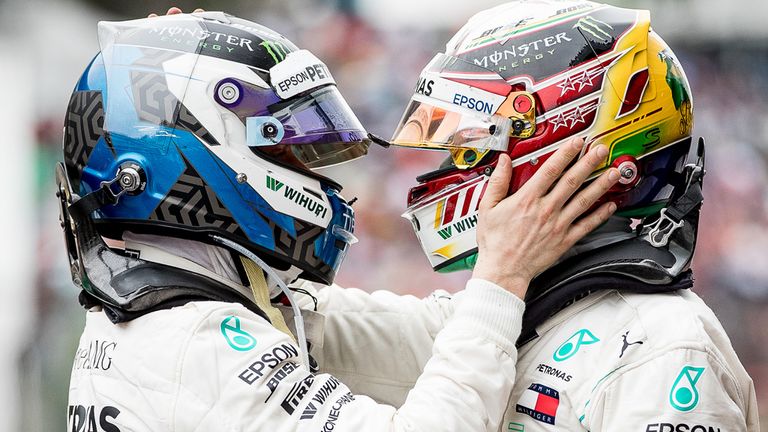 Bottas under pressure in 2019?
Bottas was only granted a one-year extension by Mercedes when he signed a new contract for 2019.
The pressure on the Finn has been further ratcheted up by Mercedes signing Esteban Ocon as the team's third driver next year.
The final F1 2018 championship standings
All of Bottas' 2018 results
"His confidence isn't high and he needs to pick it up over the winter," Nico Rosberg, who Bottas replaced at Mercedes two years ago, said to Sky F1. "We know he can do better and l just hope he can find his way again."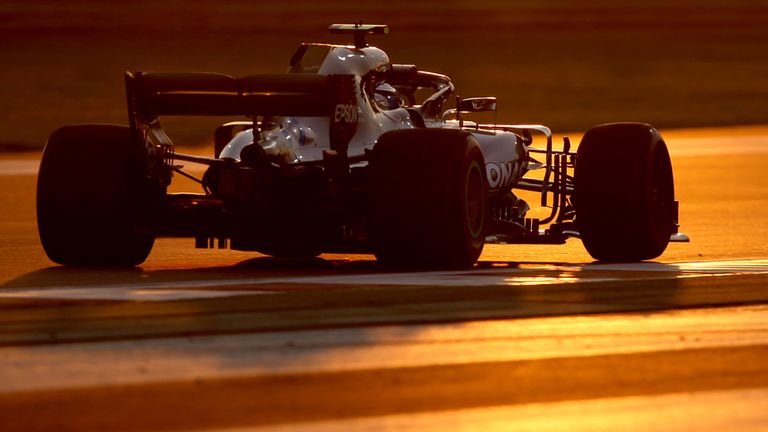 What does Bottas need to do over the winter?
Writes Martin Brundle in his latest column for Sky Sports F1:
'Spare a thought for Valtteri Bottas in the other Mercedes, who finished fifth in the championship a full 161 points behind Hamilton. The one race where he really did master Lewis was Russia where he had to give up the victory, and to add his misery the mathematics overwhelmingly demonstrate that it wasn't at all necessary.
'Valtteri needs a sports psychologist this winter if he doesn't already have one, and to take time out, look at his trophies and accolades to remind himself what a great driver he is, and to position his mind such that there's really nothing to lose now, just let the natural talent flow. Easier said than done when not only does he have to look at Lewis's tattooed back, his lap time data, and his rear wing in a race, but parked just over his shoulder now is reserve driver Esteban Ocon….'
Read more: Hamilton sends out ominous warning to his rivals
Get the dedicated Sky Sports F1 channel - the exclusive home of all F1 next season - for £18 a month in HD with no contract. Get Sky Sports F1.