Lewis Hamilton kept on impressing Mercedes after F1 2018 title win
Hamilton matched personal best record of 11 wins in a single season
By James Galloway
Last Updated: 29/11/18 6:14am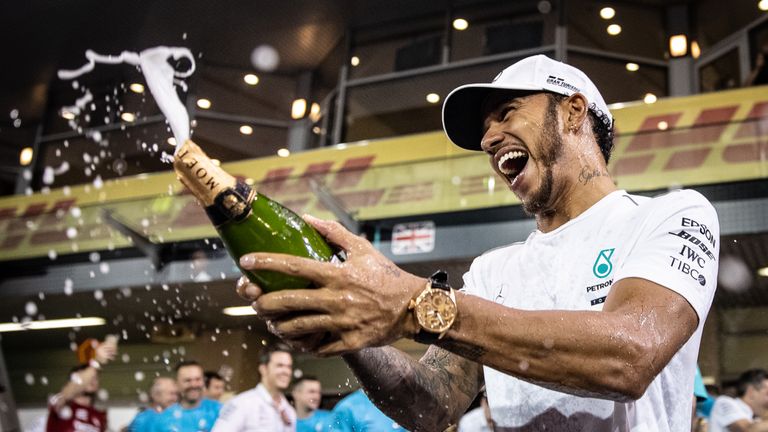 Mercedes boss Toto Wolff has hailed the way Lewis Hamilton continued to surge right to the end of the 2018 F1 season, despite clinching his fifth world title with two races to spare.
Hamilton had never won a race or claimed a pole position in the two previous seasons he had won a championship early yet emphatically dispelled that statistic this time with pole-victory doubles in Brazil and Abu Dhabi to top the 400-point barrier for the year.
F1 in 2019: Race and test dates
And that sustained form left his team boss impressed with both the five-time champion's team ethos and sustained focus.
"He's actually driven stronger after winning the drivers' title," Wolff said. "He's just so embedded in the team and integrated that the drivers' title felt incomplete, which for a driver is really strange as they are calibrated on the drivers' title.
"But he said it felt incomplete and we need to seal the teams' title.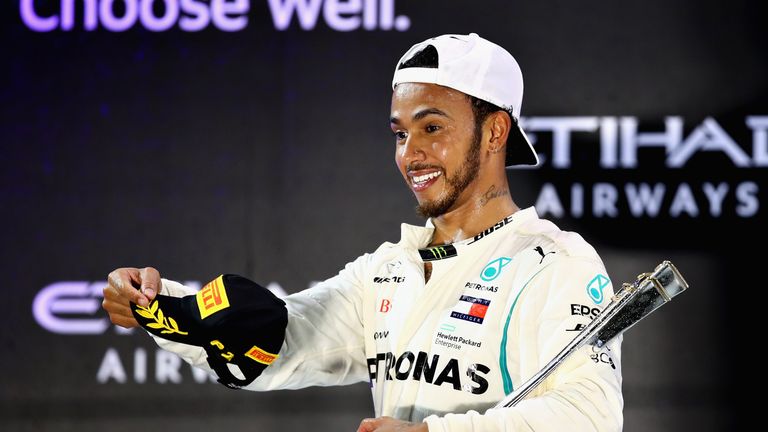 "When you look at his face, it was almost more relief and happiness about sealing the constructor title [in Brazil] than the first one. That's why he didn't take the foot off the throttle until the very end."
The Mercedes boss was not alone in being left impressed by Hamilton's intensity.
Sky F1's Martin Brundle wrote in his post-Abu Dhabi column: "Lewis Hamilton has never delivered a more ominous warning to his existing and potentially new rivals. Winning eight of the final 11 races of the season, including the Abu Dhabi GP at a canter… He followed this up post-race by saying he wanted to finish this season off in the way he intended to start next year.
Full Brundle column: Hamilton's ominous warning
"He really is on the form of his life, in and out of the car, ready for all comers even if they are significantly younger men such as Max Verstappen and Charles Leclerc."
Hamilton's form after the summer break
| | |
| --- | --- |
| Races | 9 |
| Wins | 6 |
| Total podiums | 8 |
| Pole positions | 6 |
| Outqualified by team-mate | 1 |
| Finished behind team-mate | 0 |
| Points | 195/225 |
What happened to Bottas?
While Hamilton finished the season in peerless form, team-mate Valtteri Bottas' campaign ended in disappointment as a tough race in Abu Dhabi saw him slide from second to fifth place.
"It's been a mentally tough year so I need a break," admitted the Finn to Sky F1 after the race at the end of what proved a winless season.
Bottas had started the year in strong form and could have won a number of the season's opening rounds, but a title challenge never took off and he ended the year firmly in the shadow of Hamilton's championship surge and eventual victory.
"Speaking with the drivers, once the championship opportunity is taken away there is a drop and I think we've seen that this year," said Wolff of Bottas, who had to cede a likely win to Hamilton in Russia.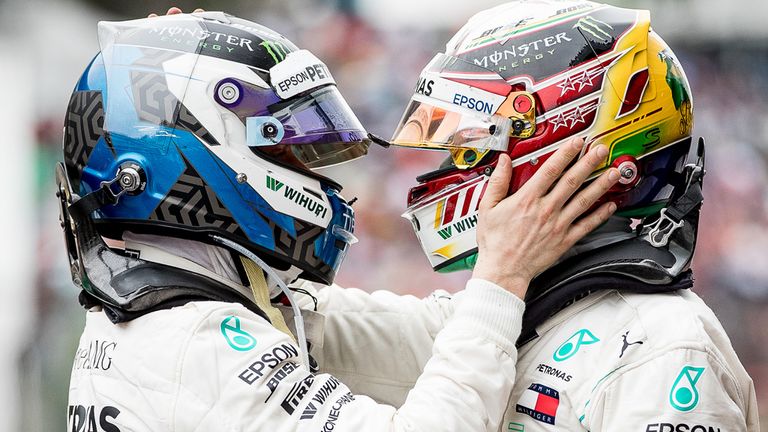 The Mercedes boss added: "He just said to me he just wants to disappear back home, recharge the battery, forget and recover and recuperate and then come back next year.
"I think it's just been very long and I can understand the frustration."
Get the dedicated Sky Sports F1 channel - the exclusive home of all F1 next season - for £18 a month in HD with no contract. Get Sky Sports F1.