Fernando Alonso to test drive in new McLaren ambassador role
Spaniard to test MCL34 car at some point this year
By Samuel Johnston and James Galloway
Last Updated: 01/04/19 9:30am
Fernando Alonso insists he is "not thinking" about any F1 return for 2020 yet after agreeing a a new 'ambassador' role for McLaren, which will include testing their car this year.
The two-time world champion opted not to race in F1 this season, but after an appearance in the McLaren garage at pre-season testing on Tuesday prompted speculation, Alonso's continued relationship with the team has been confirmed.
The 37-year-old will help "advise the team's drivers and engineers" and will drive at tests to support the development of their 2020 car.
McLaren boss Zak Brown told Sky Sports that while the schedule for an outing in their new MCL34 was not yet confirmed, Alonso "definitely will be at a test" at some point in 2019.
Appearing alongside Brown in a joint interview for Sky Sports News at F1 Testing, Alonso said: "It was a natural thing to have and to keep this collaboration that we started many years ago.
"I love the team, I've been part of the team for many years, now in a different role but I think I can still help the performance of the F1 team.
"I'm still a McLaren driver, I'm doing the Indy 500 with McLaren, so anything I can help on the F1 programme I will be happy to do."
Brown added: "We're on a road to recovery, I've been trying to bring on the best talent possible… and Fernando is a very important piece of that puzzle. Testing so far has been going pretty well and a lot of what we've put on this year's car has come out of Fernando's feedback from last year.
"We're looking forward to him driving this car and giving us feedback.
Alonso still not shutting F1 door
Alonso contested 95 Grands Prix with McLaren across two stints, but a second spell with the British team dominated by reliability and performance issues led him to sit out the 2019 campaign.
The Spaniard will also race for McLaren in this year's Indianapolis 500, as he attempts to become only the second driver in history to complete motorsport's Triple Crown by adding to his victories at the Monaco Grand Prix and Le Mans.
"I'm not thinking on that [2020] at the moment," he told Craig Slater.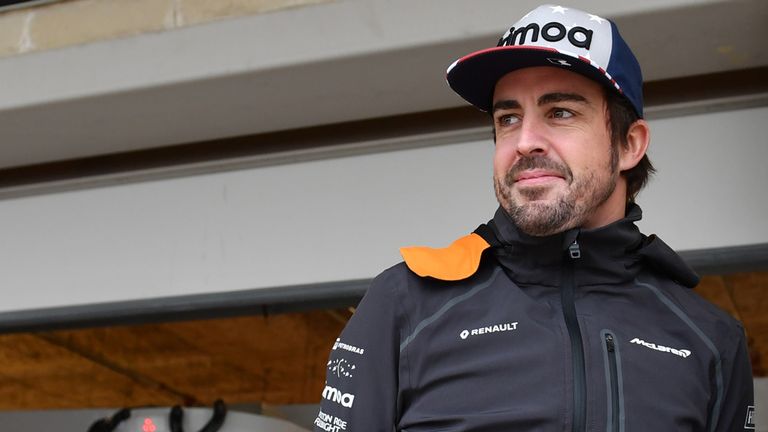 "This car started in May or June last year when we identified the weakness of the 2018 car, we tried to redesign and change the philosophy of some parts of the car.
"First results we see this week at testing, but there is more to come on McLaren's side and that's what I'm concentrating on that at the moment. For the future? Who knows."
This year is the first time since 2000 that Alonso has not started a racing season as either a full-time F1 race, or test, driver.
But asked if he was missing the preparations for Melbourne, Alonso replied: "Not really, I've been very busy to be honest. Maybe if I was not racing in WEC, in Daytona and I didn't have the Indy 500 preparations ongoing, probably it would feel a little bit different.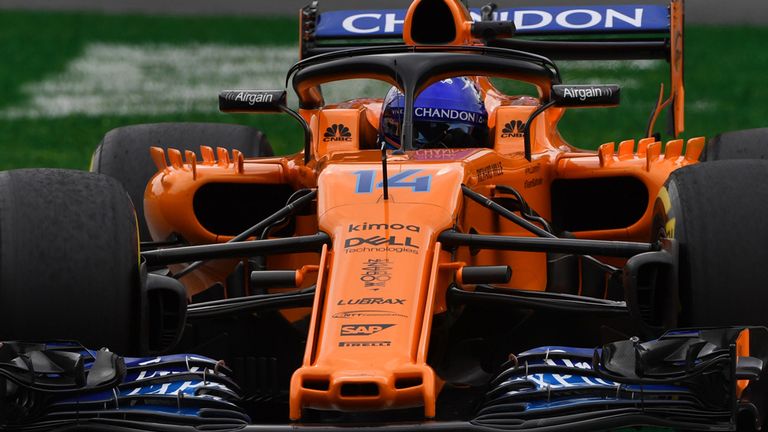 "But I've been very busy travelling, testing and preparing all these challenges so I'm not missing anything at the moment."
Get the dedicated Sky Sports F1 channel - the exclusive home of all live F1. Get Sky Sports F1.