Reviewing and rating the 20 drivers' performances from the Spanish GP weekend. It may not have been a Barcelona classic, but there were some standout race-day performances from Lewis Hamilton, Max Verstappen, and Carlos Sainz among others...
Lewis Hamilton
Qualified 2nd, Finished 1st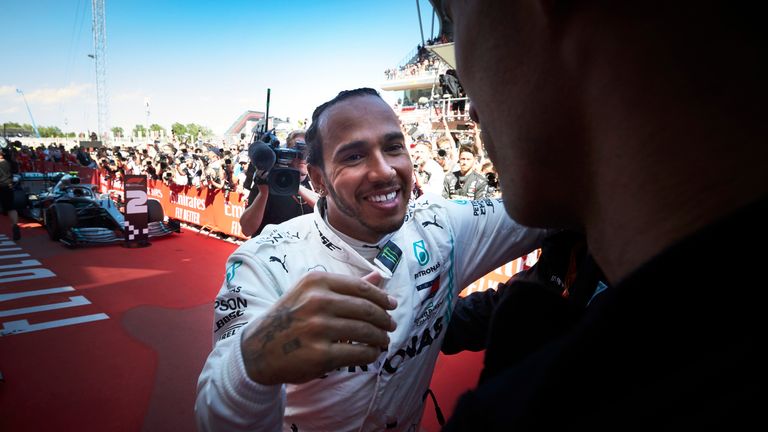 What was it that Jenson Button, Lewis Hamilton's former teammate, said about the world champion before Sunday's race?
"I remember when we were teammates, one day he would have a tough one and then the next day he would just destroy everyone and come back so strong," said Button during Sky F1's build-up. "Yesterday wasn't the best day for him, but today he could absolutely blitz it."
Hamilton didn't quite 'blitz' Valtteri Bottas on Sunday at Barcelona, but it was a controlled, comfortable, and undoubtedly impressive drive to a victory that takes the reigning champion back to the top of the standings. By his own admission, Hamilton was out of sorts in qualifying despite some mitigating circumstances, falling to an unusual 0.6s Q3 defeat to his teammate, but Sunday was a different story. He nailed the start, seized the lead, and never looked back.
Rating out of ten: 9
Valtteri Bottas
Qualified 1st, Finished 2nd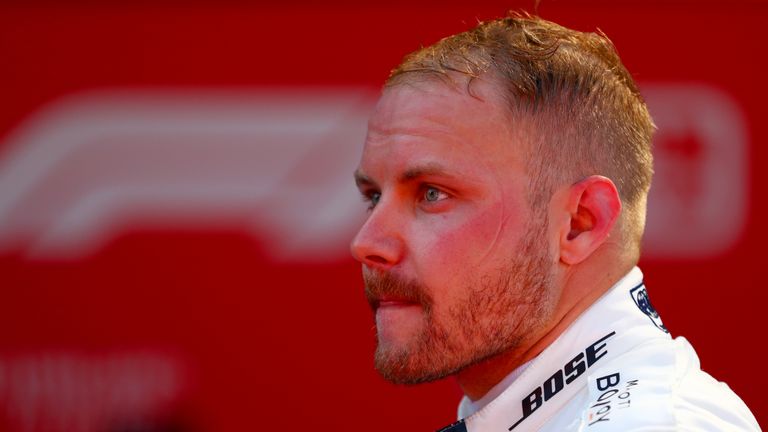 It is to Valtteri Bottas' growing credit that, Bahrain aside, it has been fine margins which have been determining which way the Mercedes victories have been falling this season. And when we say fine margins, we essentially mean the race starts.
Like in China, it was Valtteri's getaway here that essentially cost him the win, with the Finn afterwards left ruing an "annoying" clutch problem he had never experienced before. Though back down to second in the standings, Bottas is now showing the sustained form, particularly in qualifying, which will give him another shot at victory in Monaco, when pole really does count.
Rating out of ten: 8.5
Max Verstappen
Qualified 4th, Finished 3rd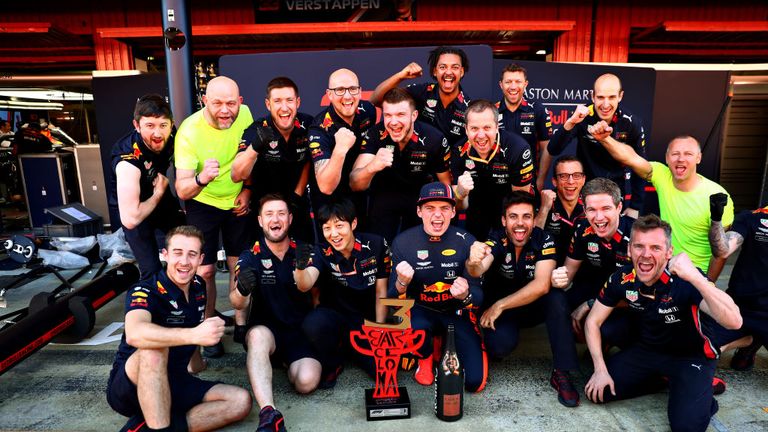 "His performance has been phenomenal, and he's extracted every ounce of performance out of the car," said Christian Horner of Max Verstappen, after the Dutchman's drive to third place not only maintained his own impressive run of form but deepened the problems of rivals Ferrari too. Stretching back to last season, Verstappen has finished inside the top four at 10 successive races - a sequence only Lewis Hamilton can match.
At Barcelona, the scene of Verstappen's breakthrough F1 win three years ago aged 18, he split the Ferraris on the grid and then snapped up his big chance to overtake Vettel on the first lap, sweeping round the outside of the German at Turn Four. Such was his serene performance from there that, if anything, he looked more in a race with the dominant Mercedes team than the supposedly-quicker Ferraris. A worthy Driver of the Day - and now on to Monaco, where Verstappen will look to banish some demons...
Rating out of ten: 9.5
Sebastian Vettel
Qualified 3rd, Finished 4th
You certainly can't blame Sebastian Vettel for trying, but there was a sense of 'win or bust' about his spirited but failed effort to get ahead of the Mercedes drivers into Turn One. His subsequent lock-up, which sent him wide and cost both Ferraris' position to Verstappen, put paid to hopes of a strong first stint, and his damaged front tyres eventually saw him ordered behind teammate Leclerc.
Once on the mediums, Vettel's recovery drive was decent, and he was the faster of the two Ferrari drivers at Barcelona. However, that is not counting for much right now - whoever is ahead with Ferrari is consistently being trumped by Mercedes. Describing a distant fourth as having "maximised our result" says it all about the team's plight right now.
Rating out of ten: 7
Charles Leclerc
Qualified 5th, Finished 5th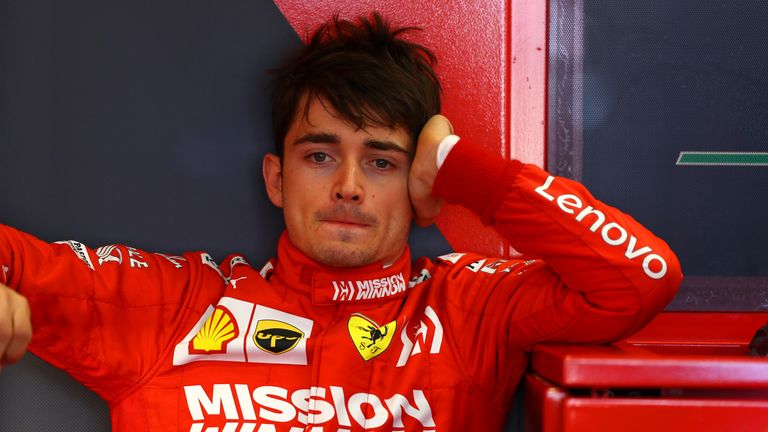 A challenging weekend for Charles Leclerc. The 21-year-old was again left disappointed in qualifying after damaging his car over a kerb in Q2 and compromising his Q3 shot, when he was outqualified by Verstappen. He initially got ahead of the Red Bull through Turn One, but he was squeezed wide by Vettel as the sister Ferrari returned to the track, and Leclerc's attentions then turned rearwards to fend off Pierre Gasly.
A strong first stint on the soft tyres got him past a then-struggling Vettel, and, whatever the wisdom of his switch to the hard tyres, Leclerc struggled, and Ferrari called a stop to attempts at a one-stopper when the Safety Car arrived. Next up, the Monegasque's first home race as a Ferrari driver.
Rating out of ten: 6.5
Pierre Gasly
Qualified 6th, Finished 6th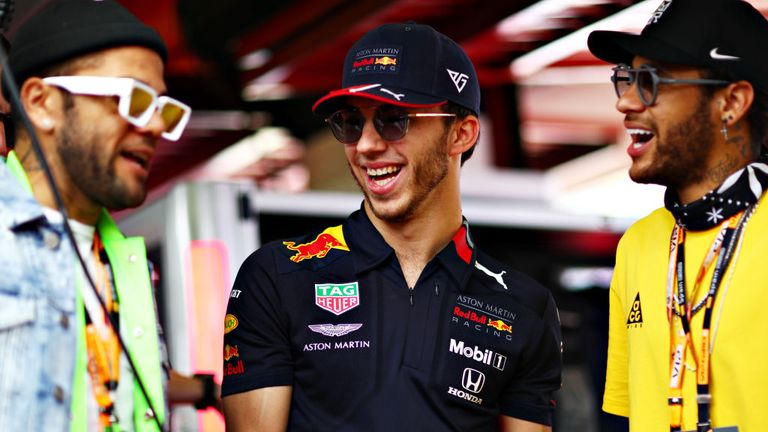 Pierre Gasly is steadily finding his feet - and pace - at Red Bull, but Max Verstappen is setting a very high bar for the Frenchman to reach. Qualifying 0.351s behind the Dutchman was his smallest Saturday deficit yet, and Gasly twice came close to overtaking Ferrari's Leclerc in the race, on the first lap and then after the Safety Car.
It was a relatively lonely sixth place in the end, with debris lodged in his RB15's front wing not helping Gasly's final stint.
Rating out of ten: 6.5
Kevin Magnussen
Qualified 8th, Finished 7th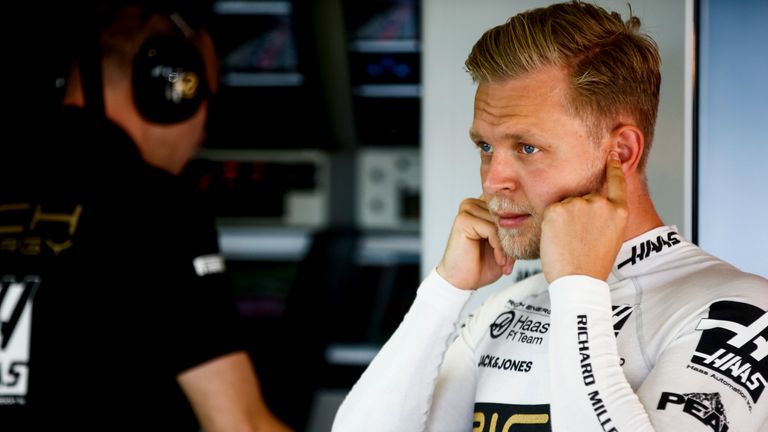 Kevin Magnussen never needs to be asked twice when an overtaking opportunity is up for grabs, and the late-race Safety Car restart gave him the chance to claim a seventh-place finish that hadn't looked likely for most of the afternoon. That result appeared destined for Romain Grosjean, Magnussen's teammate, but the second Haas on the road overtook at Turn One, the pair touched, and the Frenchman went wide through the run-off.
"It's not what you want to have, to have contact between teammates, but no intentions from me or Romain I'm sure," said Magnussen to Sky F1.
Rating out of ten: 8
Carlos Sainz
Qualified 13th (started 12th), Finished 8th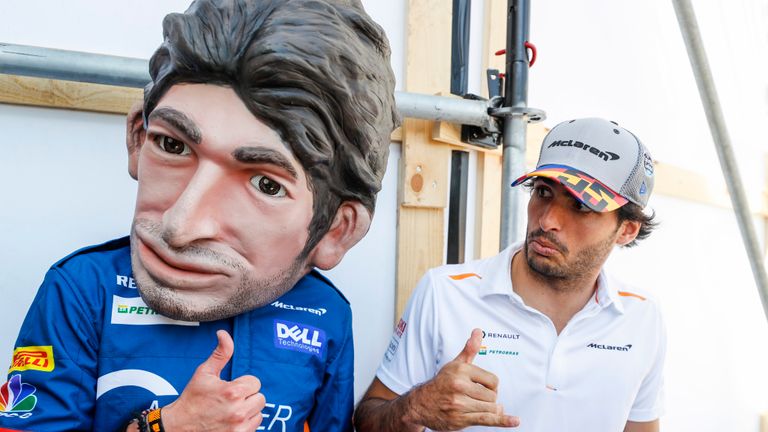 Well-deserved points and an eighth-place finish for Carlos Sainz, who put behind a Q3-costing error in qualifying to stealthy make his way forwards in the race. He was stalked by Ricciardo's Renault for the first half of the race and, while the Australian got ahead at the first stops, Sainz overtook on track two laps later.
But the home favourite's afternoon truly came alive when McLaren pitted him under the Safety Car to put on the softs, overtaking Kvyat and then Grosjean in the closing stages. A good job all round.
Rating out of ten: 8
Daniil Kvyat
Qualified 9th, Finished 9th
A strong and consistent top-10 weekend for Daniil Kvyat, but it would have come to better than ninth had tyres been ready for him at his second pit stop. His drive was certainly worthy of a little more than that, with the Russian's overtake on Kimi Raikkonen a particular highlight.
Rating out of ten: 8.5
Romain Grosjean
Qualified 7th, Finished 10th
So Romain Grosjean is off and running for 2019 points - or, to be more accurate, a point after a somewhat frustrating end to an otherwise impressive weekend. Had it not been for the Safety Car, Grosjean would have finished a deserved seventh yet; as it turned out, he was demoted by three drivers to 10th, with teammate Magnussen's post-Safety Car pass on him proving costly.
Rating out of ten: 7.5
Outside the points
Cheerful and unassuming, Alex Albon continues to win many fans in his rookie year, although he probably should have scored points here, given the pace of the Toro Rosso. Albon admitted "too many mistakes" in qualifying after missing out on Q3 and just couldn't quite get the better of Grosjean for the final point in the closing laps. But, like Kvyat, he also suffered with pit-stop issues.
Rating out of ten: 7
Spain certainly didn't act as the kind of 'reset' Renault or Daniel Ricciardo wanted. As it turned out, a somewhat unexpected Q3 appearance represented the high point of both team and driver's weekend, although Ricciardo's grid penalty from Baku made that placing academic. He raced Sainz well in the first stint and briefly overtook after the stops, yet the McLaren finished eighth, whereas Ricciardo was four places back. "We were certainly quicker than twelfth today and, in the end, it wasn't a perfect Sunday," rued the Aussie.
Rating out of ten: 6
A crash, a Q1 exit, and then relegation to the pit lane for a front-wing infringement meant Sunday was unlikely to be a good day for Nico Hulkenberg, and that's without taking into account Renault's middle-of-the-mid-pack pace. Still, the German did a solid enough job to get up to 13th, one place behind his teammate.
Rating out of ten: 5.5
Given Alfa Romeo had looked strong around the Circuit de Catalunya at Testing, this was a curious performance from the Swiss team. Fourteenth meant Kimi Raikkonen's 100 per cent points record since his return to the team came to an end. "What can I say?" asked the F1 driver who tends to say the least. "Good that we have two days of testing ahead."
Rating out of ten: 6
This was somewhat of a reality check for Racing Point after Baku. As Otmar Szafnauer told Sky F1 on the grid, Barcelona isn't the team's favourite racing venue, and Sergio Perez, their lead runner, qualified and finished in the same place - 15th. "It's a weekend to forget," said the Mexican.
Rating out of ten: 6
Alfa Romeo admitted that it was "difficult to find positives" from the Spanish GP weekend. But that could easily have been a quote about Antonio Giovinazzi's season so far.
After an improved qualifying in Baku, Giovinazzi was beaten by Raikkonen by half a second here in Barcelona, while he has yet to finish ahead of his teammate in the race, or score his first Formula 1 point. The Williams pair are F1 2019's only other point-less drivers.
Rating out of ten: 5
George Russell really is doing all he can in that Williams, and even with his team's immense struggles, the young Englishman's stock must be rising. Despite a Practice Three shunt that meant he would have a grid penalty, Russell continued his perfect streak over Robert Kubica in qualifying and then finished ahead of his teammate in the race after starting behind him.
Rating out of ten: 7.5
The wait goes on for Robert Kubica to out-qualify Russell this season, and to add to his frustration, he was overtaken by his young teammate in the race - claiming he "wasn't practically ready to defend" after being called to change settings on his steering wheel by his Williams team. This isn't how Kubica dreamed his F1 comeback would begin.
Rating out of ten: 5
Did Not Finish
Whether Lance Stroll or Lando Norris was in the wrong for their race-ending crash is debatable, but what is more worrying for the Canadian is that it is now nine races in a row where he has failed to exit Q1 in qualifying. Now in an admittedly under-performing, but still competitive, Racing Point - that just isn't good enough.
Rating out of ten: 6
Lando Norris became the first teammate to ever out-qualify Sainz at his home race on Saturday, but, one day later, it all went wrong for the young rookie, losing several positions after running wide at Turn Three on the first lap. "That put me in a bad position for the whole race," he said. Norris looked distraught after the collision with Stroll, too.
Rating out of ten: 6
Sky Sports F1 is the home of live and exclusive F1 - and new and existing customers in the UK can now get the channel for just £10 extra a month.Find out more here to watch the 2019 season live