From great races and battles, to controversy and laughs: Picking out some of the most memorable moments from the year in F1.
Rookie of the year: Alex Albon made a remarkable step-up to Red Bull, and George Russell dominated his team-mate at Williams - but McLaren's Lando Norris was consistently quick all year.
Race of the year: Rain. Crashes. Drama. An unlikely podium. The German GP had it all. Austria, Silverstone and Brazil were also epics deserving of a mention.
Driver of the year: Lewis Hamilton continued what seems to be an unstoppable march towards F1 records with another nigh-on faultless year. Max Verstappen also deserves credit for his best-ever season, one that hinted he will be Hamilton's main rival until his retirement.
Strangest crash(es) of the year: Baku hosted them both. Daniel Ricciardo reversing into Daniil Kvyat in the race was bizarre - but that was nothing compared to the recovery truck hitting a bridge earlier in the weekend. Only in F1...
Job swap of the year: Lewis Hamilton and Valentino Rossi. Greatness meets greatness.
Optimistic statement of the year: "We're looking forward to taking on Red Bull - both on and off the track." Haas' new title sponsor Rich Energy - and their owner William Storey - had big hopes at the start of the season. Haas finished F1 2019 in ninth. Rich Energy are no longer their sponsors.
Late arrival of the year: Williams missing the start of pre-season testing wasn't a good look. Neither was their year as a whole, actually.
Controversy of the year: Sebastian Vettel's race-losing penalty in Canada, and subsequent post-race antics.
Bromance of the year: Carlos Sainz and Lando Norris. Chilli and milk, McLaren's perfect combination.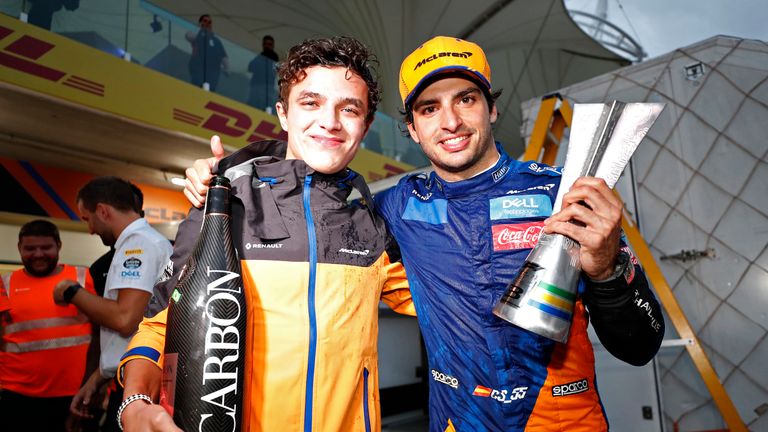 Long wait of the year: Max Verstappen's race win in Austria wasn't confirmed until around 8pm local time. Charles Leclerc wasn't happy.
Wheel-to-wheel battle of the year: The scrap mentioned above was intense (as was Max vs Leclerc in Silverstone) but Hamilton vs Verstappen was truly blockbuster - particularly in Hungary.
Facial hair of the year: Mansell-esque from Seb.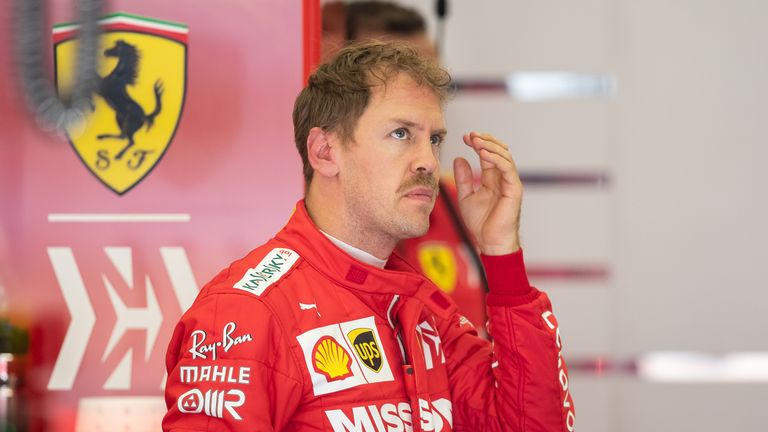 Team radio of the year: Pierre Gasly. Who knows what he said, but he was certainly happy after a remarkable second place in Brazil.
Inevitable collision of the year: We had to wait to the penultimate race of the season, but a crash between Sebastian Vettel and Charles Leclerc was always going to happen.
Signing of the season: Are we allowed to say Jenson Button? If not, we'll go for Carlos Sainz, with an honourable mention to Charles Leclerc.
Home race disaster of the year: A one-off livery, old-school uniforms - but Germany was a miserable race for Mercedes.
SkyPad of the year: Daniel Ricciardo and Max Verstappen in Singapore. The former team-mates also made us chuckle in the media pen!
FIA decision of the year: From Austria onwards, their more lenient approach to wheel-to-wheel racing - and the use of 'yellow cards' - led to many more exciting battles.
Intriguing quote of the year: Lewis Hamilton certainly hasn't ruled out a move to Ferrari for 2021. Also, just what is Valtteri Bottas' secret plan to beat Hamilton next season?
Mid-season step-up of the year: Alex Albon seamlessly adjusted to life at Red Bull. Compared to Pierre Gasly, anyway.
Celebration of the year: Charles Leclerc, in front of the Tifosi.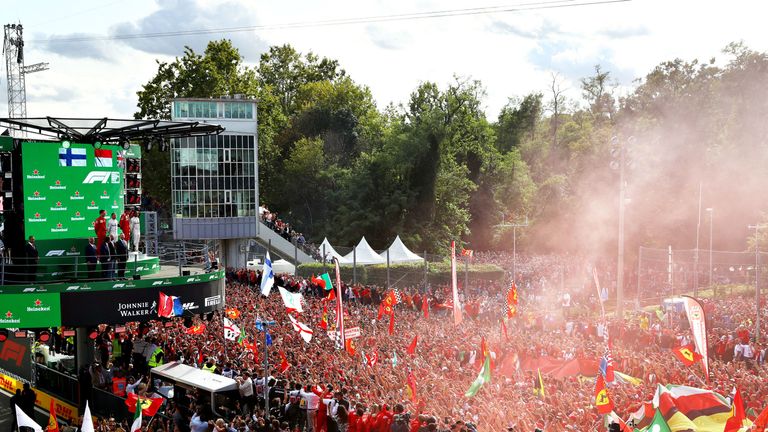 Press conference of the year: Lando Norris just couldn't stop laughing at Silverstone. Also, in terms of significance, don't forget the 2021 rules announcement - a Texas press conference which whet the appetite for F1's next major change.
Super Sunday of the year: Qualifying and the race in one day? Yes please, Japan.
Team of the year: Mercedes made history with a sixth consecutive clean sweep, so we can't really overlook them. But a rejuvenated McLaren also had a superb year.
Engine of the year: Renault and Honda made big improvements, but Ferrari has to be the winner here. If only the car could have backed that up.
Picture of the year: Sebastian Vettel and Max Verstappen's Silverstone crash.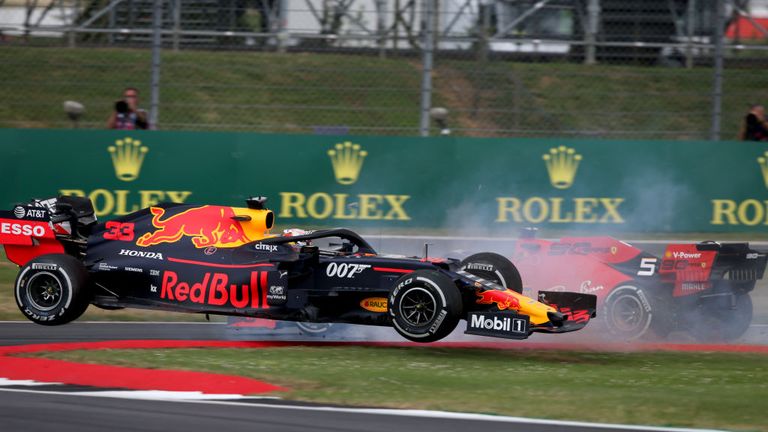 Alternative race of the year: Charles Leclerc vs Sebastian Vettel, Formula Radio...
Alternative race of the year II: Kimi Raikkonen vs Sky F1 on Jet Skis. Bwoah.
Embarrassing mistake of the year: You may think we'd go for something on a Sunday here, but Lando Norris can't get away with this that easily.