Spanish GP driver ratings
Reviewing and rating how all 20 drivers fared after a hot weekend in Barcelona, with Hamilton, Verstappen and Vettel the stand-outs
By Matt Morlidge and James Galloway
Last Updated: 17/08/20 4:04pm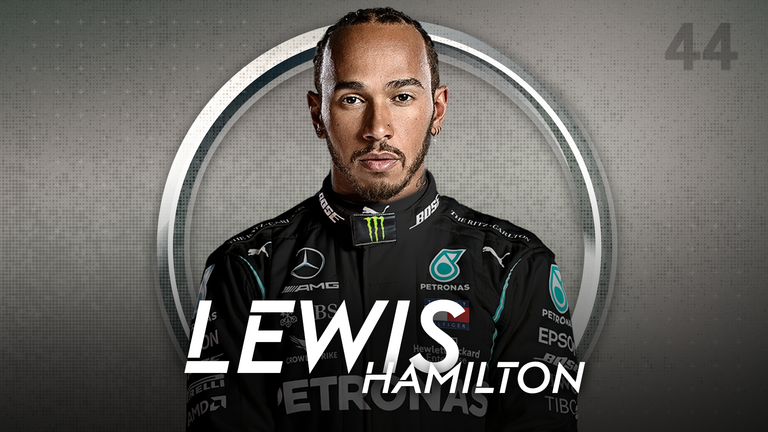 Qualified 1st, Finished 1st
"In the zone". "Masterclass". "In another league". Just three descriptions used after the race about Lewis Hamilton's Spanish tour de force as he cantered to a fourth Barcelona win in succession. It wasn't just the scale of his victory on the stopwatch - 24 seconds over Max Verstappen - that stood out, but the total control of his craft and the many variables that a driver has to juggle during a grand prix.
He was clutch-perfect at the lights and his 1.5-second advantage at the end of the opening tour set the tone for next 65 laps. He led every one, lapped everyone up to Bottas, and even admitted he felt so focused and at-one with the car on track that he didn't even realise the race was finishing. On this latest compelling evidence, all of the big all-time records he hasn't yet taken are going to tumble or be equalled over the remainder of this year.
Rating out of ten: 10
Qualified 3rd, Finished 2nd
A distant second, 24 seconds off the leader, may not sound all that great, but Max Verstappen's brilliance in the Spanish GP can be highlighted by two facts: He split the Mercedes despite their big pace advantage, and he lapped Alex Albon in the same Red Bull. Verstappen continues to out-perform his car, and then some, and while his heroics on this Sunday didn't earn him maximum points like Silverstone with Mercedes not enduring the same tyre issues, this was a drive which deserves plenty of praise.
He was 0.7s off in qualifying (and 0.7s faster than Albon), which was actually the closest he has been to the pole-sitter since the season-opener, while a storming start crucially got him ahead of Valtteri Bottas into Turn One. If that hadn't happened, it's doubtful Verstappen would have been able to pass the Mercedes - but he deserves credit for never really being troubled by Bottas for second from there on.
As team boss Christian Horner said of Verstappen and Hamilton's current form: "There's very little to choose between them."
Rating out of ten: 9.5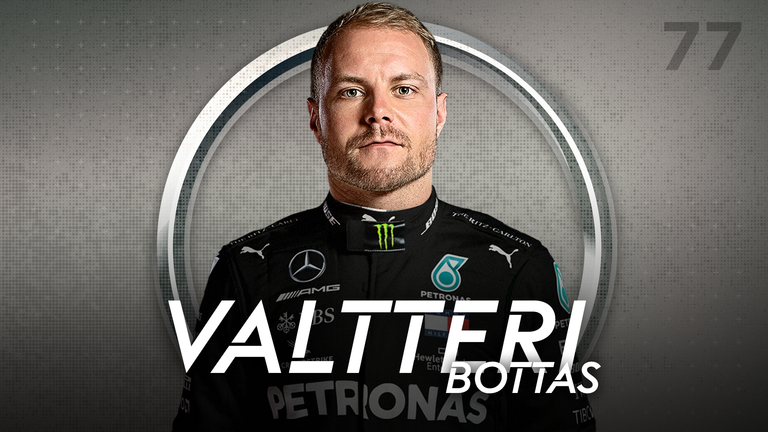 Qualified 2nd, Finished 3rd
What to do when your team-mate is Lewis Hamilton? Barcelona, then also the season's sixth round, was the venue where Valtteri Bottas' championship aspirations started to take a more substantial knock last year and so the Finn had cause to be feeling some déjà vu as he left the Circuit de Catalunya on Sunday night after losing yet more title ground.
There was no consolation of a pole position or a runner-up finish this time, with the Finn just missing out by a whisker in qualifying - although Hamilton had offered a window of opportunity by not going faster on his final Q3 attempt - and then being undone on Sunday by a start which cost him two positions. He got the first of those back from Lance Stroll early enough, but Max Verstappen was never truly threatened with Bottas' supposed final attacking stint on the hards just not working out as hoped.
Forty-three points back already means it would be quite some turnaround for Bottas to become 2020's world champion from here.
Rating out of ten: 7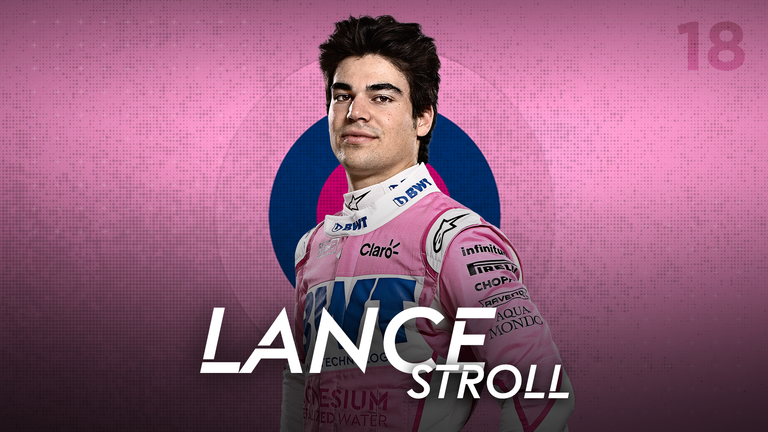 Qualified 5th, Finished 4th
Fourth place has become the 2020 'best of the rest' given how far ahead Hamilton, Verstappen and Bottas have been in most races, and Spain was the second time this season Lance Stroll has finished in that position. Key to his result here was a brilliant start from fifth in the grid, which saw him overtake his team-mate and Bottas. "I just wanted some TV time," he told Sky F1 after the race.
After inevitably being re-passed by Bottas, Stroll, who successfully hunted down Sebastian Vettel in the closing stages, had some good battles with Perez in the race although was a touch fortunate to finish ahead of him due to a 5s penalty.
Rating out of ten: 8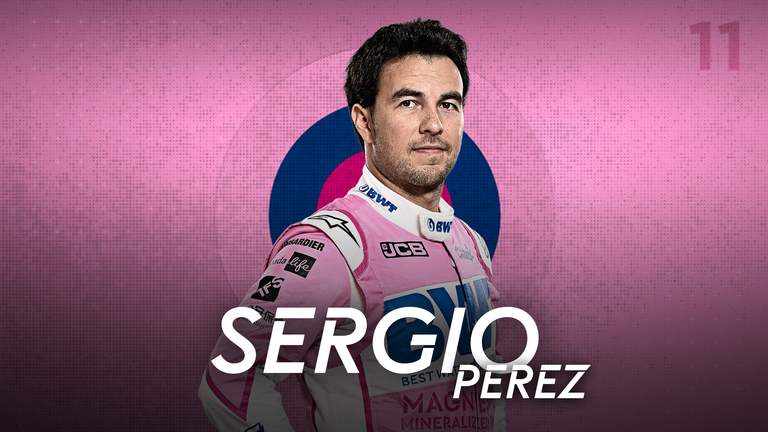 Qualified 4th, Finished 5th
This was mostly a seamless and impressive return after a coronavirus-enforced fortnight's absence for Sergio Perez. Fourth on the grid within two tenths of Verstappen represented a strong Saturday performance and, although he lost out to the fast-starting Stroll in the sister Racing Point at lights out on Sunday, his characteristic mastery of a one-stopper moved him back ahead through the race.
He would have finished ahead too but was relegated back behind his team-mate after stewards took a dim view of has approach to blue flags in front of Hamilton and slapped a five-second addition to Perez's race time. He felt that was harsh, but stewards had already made their call.
Rating out of ten: 8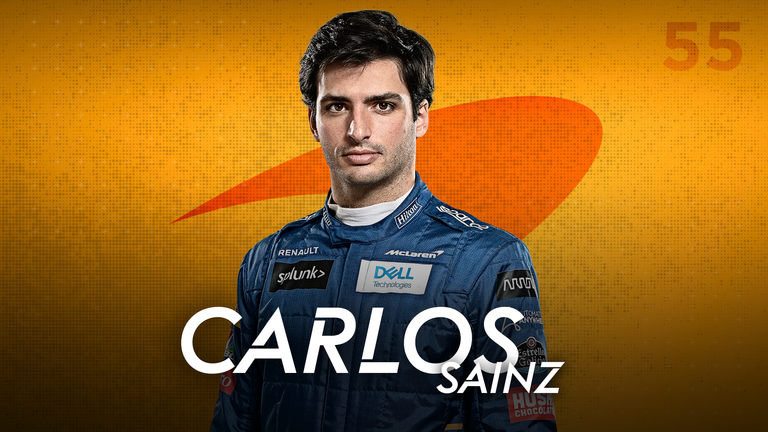 Qualified 7th, Finished 6th
The Spanish GP has been a happy hunting ground for Carlos Sainz over the years - one of only three races he has scored points at on every F1 appearance. And how he needed this result to kickstart his 2020 season.
Before this weekend, he had only finished ahead of Lando Norris once in qualifying and the race, but a double Barcelona intra-team victory should boost Sainz's confidence. Particularly in the race, Sainz had great pace in the McLaren - his overtake and successful scrap with Albon the highlight - and he was only 1.5s off fifth at the end.
Rating out of ten: 8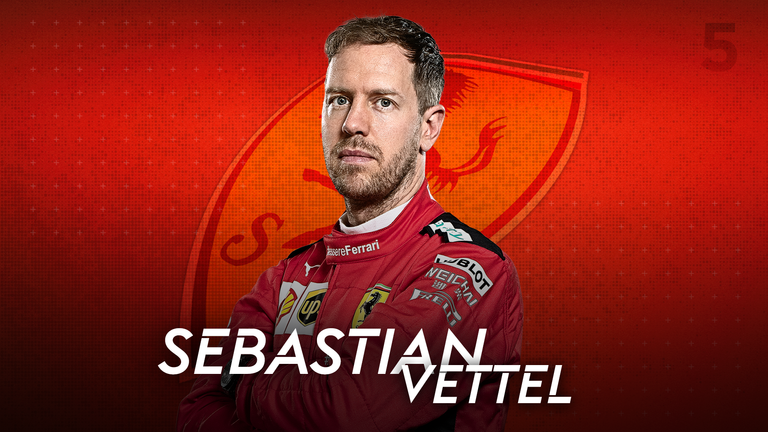 Qualified 11th, Finished 7th
When a seventh-place finish is the cause for satisfaction for Sebastian Vettel then you really know how difficult the opening six races of this season have been for him. He missed Q2 again, although was certainly closer to Charles Leclerc than was the case at any point at Silverstone even if his change of chassis didn't completely make him feel at ease with the SF1000.
But it was certainly a step forward and, while driver and Ferrari pit wall again weren't exactly in perfect harmony about what their strategy was in the race, he hung on to his tyres well to make the late call on his one-stopper work nicely.
Rating out of ten: 8.5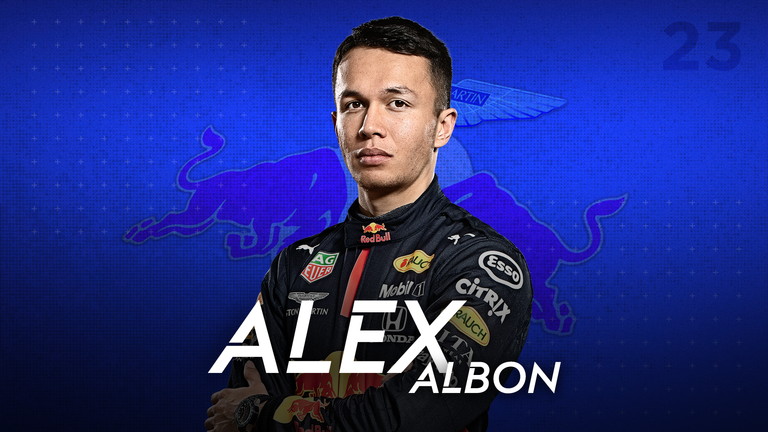 Qualified 6th, Finished 8th
Alex Albon is in desperate need of a competitive and clean F1 weekend.
While sixth in qualifying was his best Saturday result since the opening Austria GPs, Albon really struggled in the race, made to rue not overtaking either of the Racing Points at the start. Strategy probably didn't help him - an early stop onto the hard tyre dropped him to the back of the midfield in traffic - but, in contrast to previous races, Albon just didn't have anywhere near the pace of Verstappen even when in clear air.
"I just don't know how I can go any faster," was one of the struggling Albon's alarming radio messages.
He was comfortably beaten by Sainz in the McLaren on a similar strategy, couldn't overtake Vettel at the end, and was lapped by Verstappen. Not ideal.
Rating out of ten: 5.5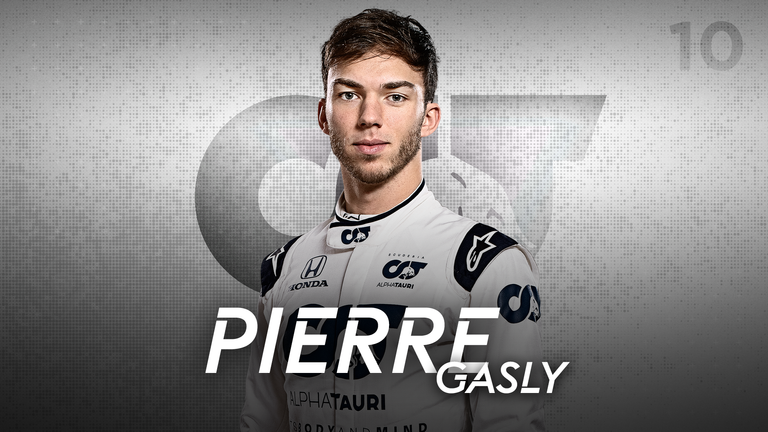 Qualified 10th, Finished 9th
Pierre Gasly is emerging as one of the most consistent performers of the season. So finishing on the tail of the man who replaced him at Red Bull one year on was a nice way to mark a so-called 'anniversary' for AlphaTauri's Frenchman.
Tenth in qualifying, ninth in the race after a strong start, Gasly felt he could have perhaps achieved more had he not been stuck in a DRS train in the midfield after the first stops when he was one of several drivers caught up behind longer-running cars.
Rating out of ten: 8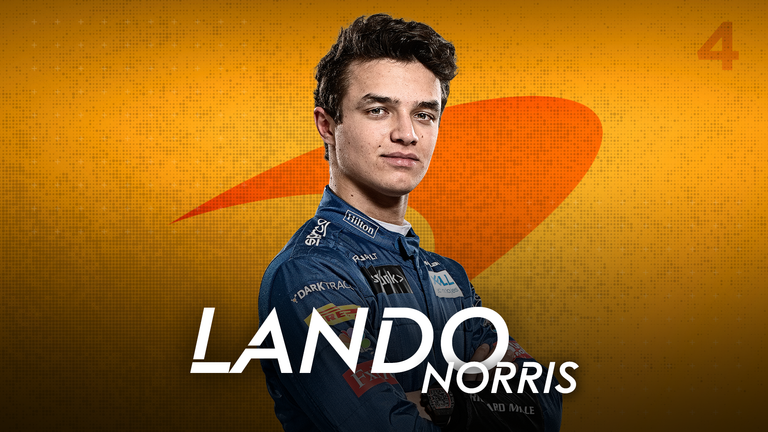 Qualified 8th, Finished 10th
We haven't said this many times this season, but this just wasn't Lando Norris' weekend. Behind Sainz in every practice session, qualifying and then the race - Norris could only collect one point in the McLaren. He learnt the hard lesson of how crucial small mistakes can cost a driver.
"He had that lock-up into Turn One [in qualifying] and in the midfield it's so tight," said Sky F1's Nico Rosberg. "When you lose a little bit, one and a half tenths in qualifying, you're eighth instead of fifth and sixth and that completely changes your weekend. And in the race there was another little mistake at the start.
"Then you've just got a very difficult uphill battle after that. Nevertheless, he's doing great this season. He can be patient."
Rating out of ten: 6.5
Outside the points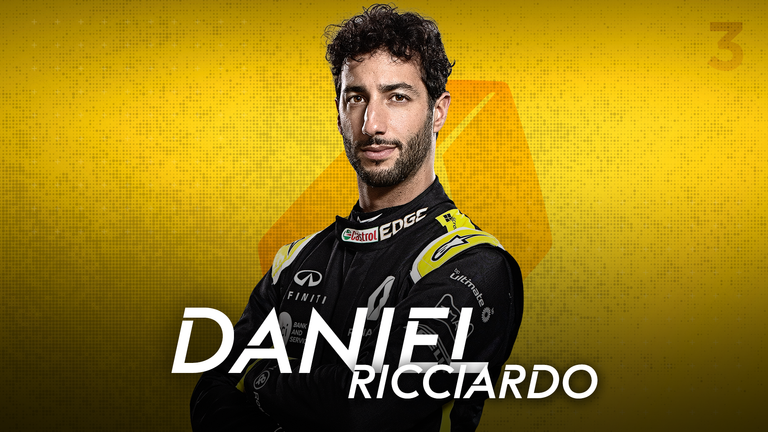 Certainly not the follow-up to Silverstone that Daniel Ricciardo nor Renault had in mind, although such was the nip-and-tuck nature of the midfield battle at the Circuit de Catalunya that Q2 and a point-less 11th in the race could easily have been Q3 and seventh place.
It wasn't for Ricciardo, though, whose one-stopper didn't quite pan out as hoped to get ahead of Norris or Gasly just ahead.
Rating out of ten: 7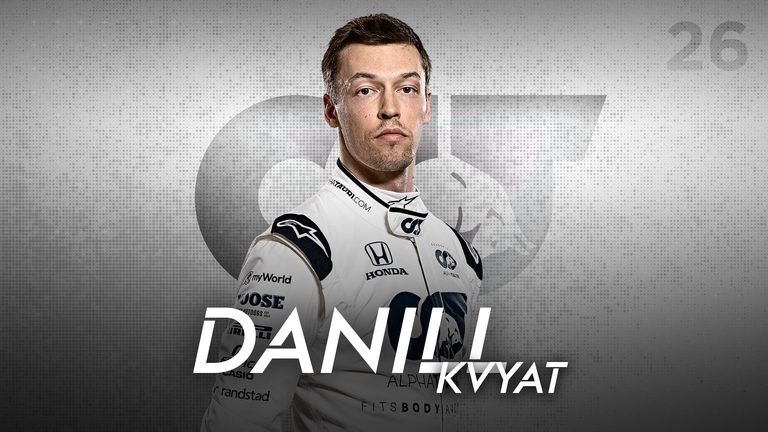 Things were looking very good for Daniil Kvyat at the start of the race, overtaking Ricciardo and then all over the back of Vettel's Ferrari. But from there, the Russian mysteriously slipped back. "We still need to look into the details and try to understand why - maybe our tyre usage wasn't optimal," he said. "I thought there was more for me to take today."
More worryingly, Kvyat has yet to beat Gasly in qualifying this season.
Rating out of ten: 6.5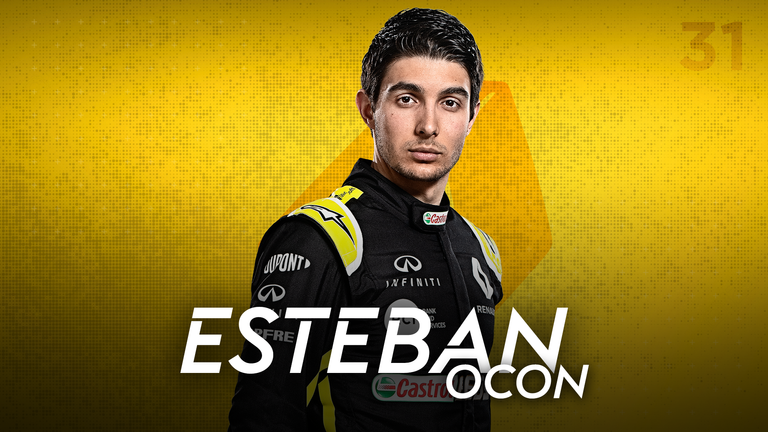 After back-to-back top-eight finishes in Silverstone, Esteban Ocon crashed back down to earth in Barcelona. He was out-qualified by Kimi Raikkonen, and then only finished the race ahead of the Alfas, Haas and Williams cars. And eight seconds behind his closest midfield rival.
"He's in a difficult position because Daniel [Ricciardo] is one of the best drivers out there, and in the best moment of his career maybe performance-wise," said Rosberg. "Ocon was out the car for a whole year, so now he needs to fight back and get up to speed. It's not easy, but he's a fighter."
Rating out of ten: 6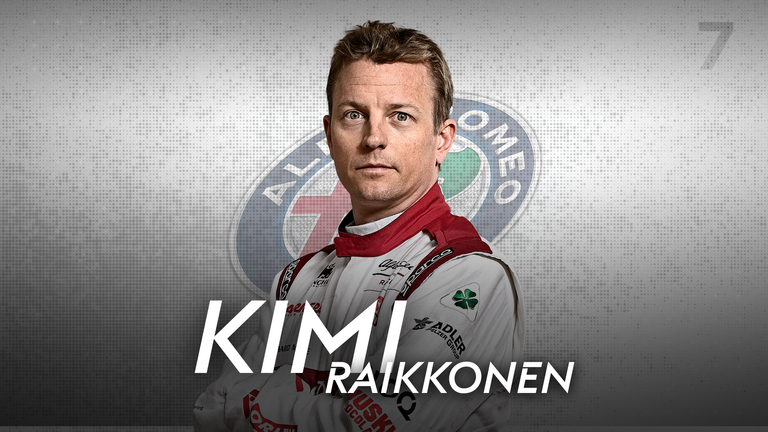 14th may not sound like much for a former world champion, but Kimi Raikkonen had a very solid weekend. He reached Q2 for the first time this season, out-qualifying his team-mate for just the second time, even out-pacing a Renault. A decent race then saw him finish well clear of his rivals behind, and that's all you can really ask of that Alfa Romeo car at the moment.
He also has an F1 record to celebrate: He has now raced over 52,000 miles in F1 - that's more than twice the circumference of the Earth and more than any driver in history. Bwoah!
Rating out of ten: 7.5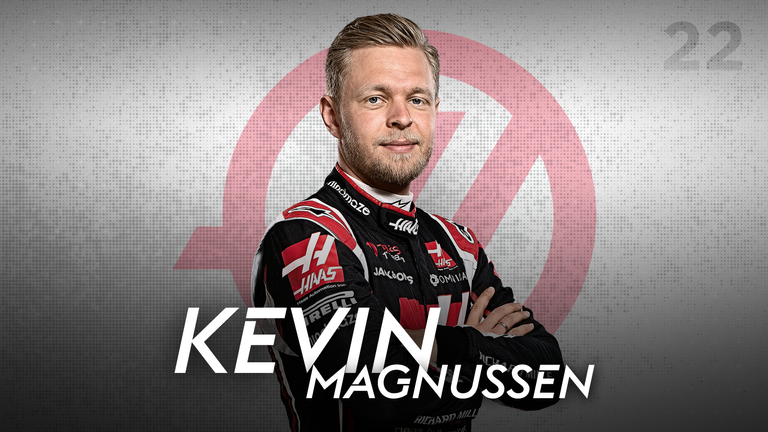 Kevin Magnussen seemed relatively satisfied with his car all weekend, but the VF-20 just lacks that bit of fundamental pace to allow its drivers to make solid steps up the field. Despite Romain Grosjean's speed promising rather more in practice, Magnussen outqualified the Frenchman by nearly two tenths and was less than half that margin away from being in Q2 instead of Raikkonen. A one-stopping race split the Alfa Romeos in 15th, with little more on for Kevin than that.
Rating out of ten: 7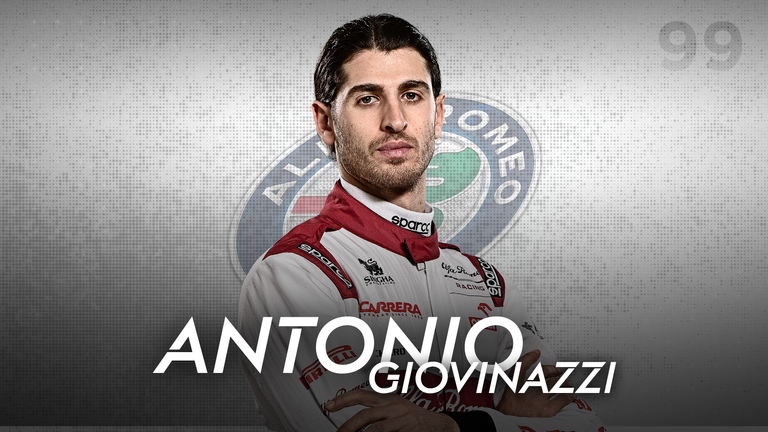 After a damaged floor hampered his pivotal qualifying lap, Antonio Giovinazzi was happy with his race pace and recovery - rising four places from the back of the grid. He pulled off some good overtaking moves, both on the Williams and the Haas of Romain Grosjean, and Alfa believe they have taken a step forward.
Rating out of ten: 6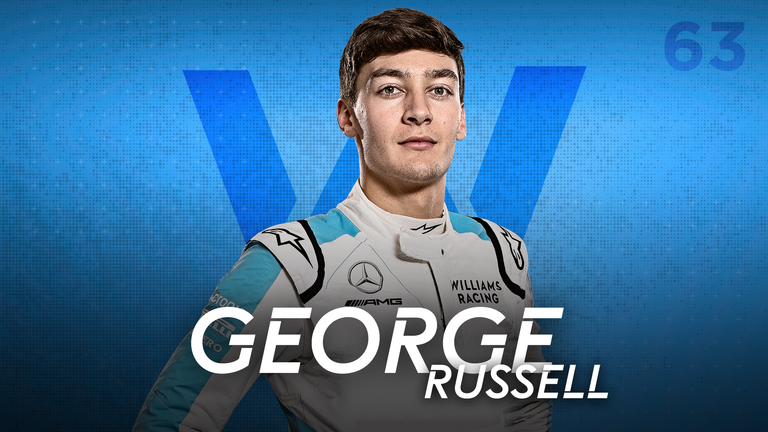 George Russell's Q2 run came to an end, but the race was relatively positive with the Englishman overtaking Romain Grosjean early on after Williams went attacking in the first stint by starting him on the soft tyres. Two more stints on the soft tyre took Russell to the finish, nine seconds behind Giovinazzi, and he said: "There are definitely positives to take away" as Williams try to plot their way up the field now they've reattached.
Rating out of ten: 7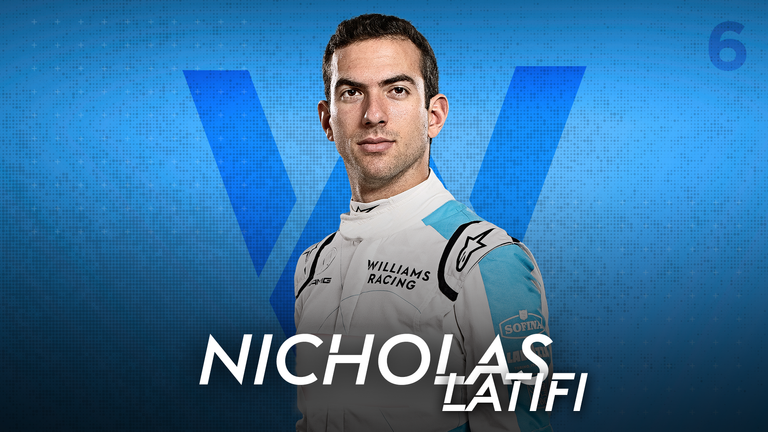 0.5s off Russell in qualifying, eight seconds off Russell in the race. And lapped twice. Nicholas Latifi is still waiting for his breakout F1 weekend.
Rating out of ten: 6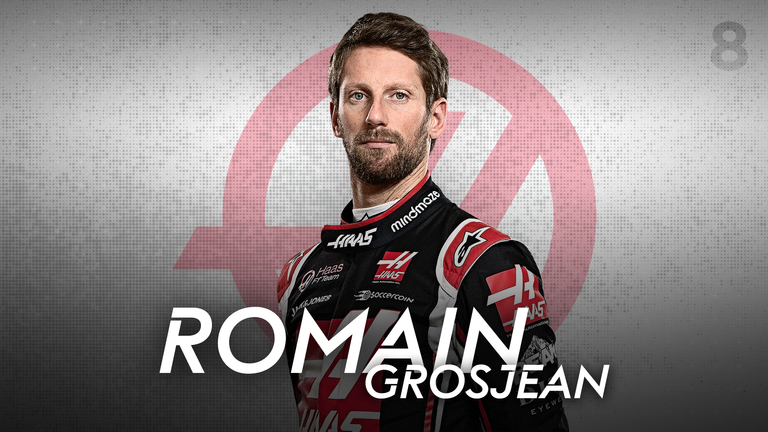 Oh what could have been for Romain Grosjean. He started the weekend in sublime form, up in the top six(!) in both Friday practice sessions, but finished the weekend as the last-running driver in the race after a big late spin.
He said his car never felt the same after big chances on Friday night following a practice failure, and commented after the race: "Honestly, the car was undriveable. One of the worst races of my career. It may have been the worst car I have driven in my life." Ouch.
Rating out of ten: 5.5
Did Not Finish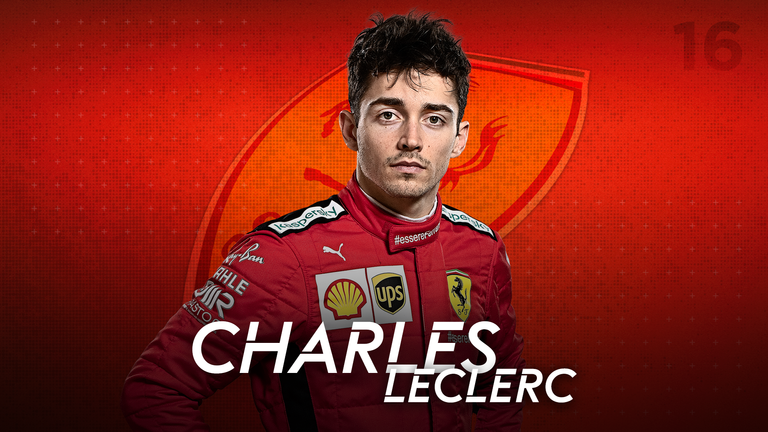 Charles Leclerc believes fifth or sixth could have been achievable on Sunday, and considering he was well ahead of Vettel and on a similar one-stop strategy to his team-mate before his electrical failure, we tend to agree. He stays fourth in the standings despite this DNF.
Rating out of ten: 7.5