Italian GP: Aston Martin and Alpine both fined after pit-lane chaos in qualifying
Both Aston Martin and Alpine have been fined €5,000 (£4,267) after their infractions; Sebastian Vettel was released into the path of Lewis Hamilton, while an Alpine team member then blocked Vettel in the pit-lane
By Matt Morlidge
Last Updated: 10/09/21 8:50pm
Aston Martin and Alpine have both been hit with fines for their roles in the pit-lane chaos that ensued during Italian GP qualifying on Friday.
Before the final laps in Q2 there was a rush of cars in the Monza pits as the majority of the teams - desperate to pick up a 'tow' from other cars - released their cars from the garages at the same time.
But it very nearly led in some crashes as Sebastian Vettel, after being ushered onto the busy pit-lane by Aston Martin, narrowly avoided Lewis Hamilton.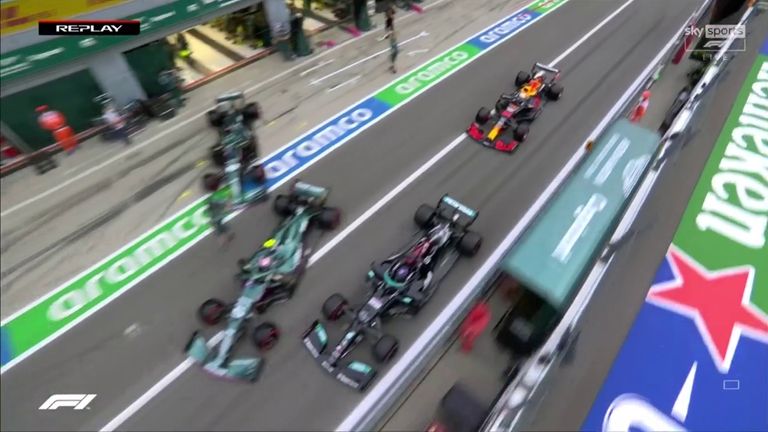 Moments later, a member of the Alpine team then effectively blocked Vettel and Hamilton in the pit-lane as he tried to release Esteban Ocon.
Both Aston Martin and Alpine have been fined €5,000 (£4,267) after their infractions.
In their verdicts, Italian GP stewards stated that Hamilton "had to take avoiding action" to prevent a crash with Vettel, who was "released into the path" of the Mercedes.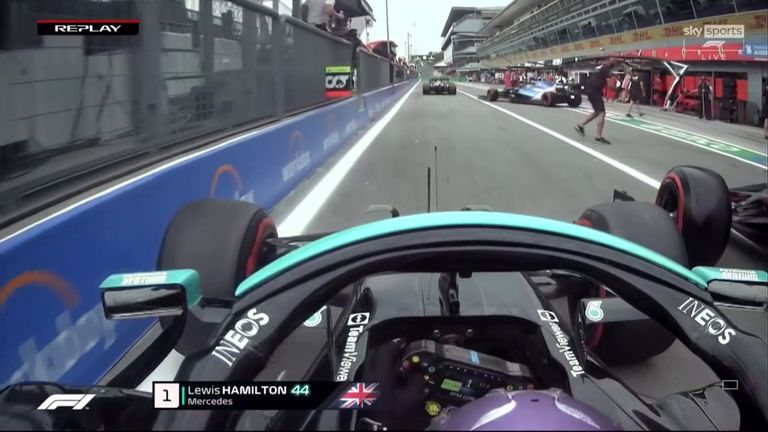 On Alpine, they noted that a team member was "operating in an unsafe manner" after stepping "back into the pit lane, close to the fast line into the path of Car 5 (Vettel)."
They added: "While the stewards accept that members of other teams also stepped this far into the pit lane, they did not obstruct another car and were not in a particularly dangerous situation.
"In the case of Car 31 (Ocon), the stewards determined that this was an unsafe act."