Lewis Hamilton: Mercedes team principal Toto Wolff confident of agreeing new contract with British driver
Lewis Hamilton's current contract with Mercedes expires at the end of the 2023 Formula 1 season; the seven-time world champion and his team have both repeatedly expressed a desire to extend the deal; Mercedes chief Toto Wolff hopeful negotiations can be concluded soon
Last Updated: 13/01/23 6:19pm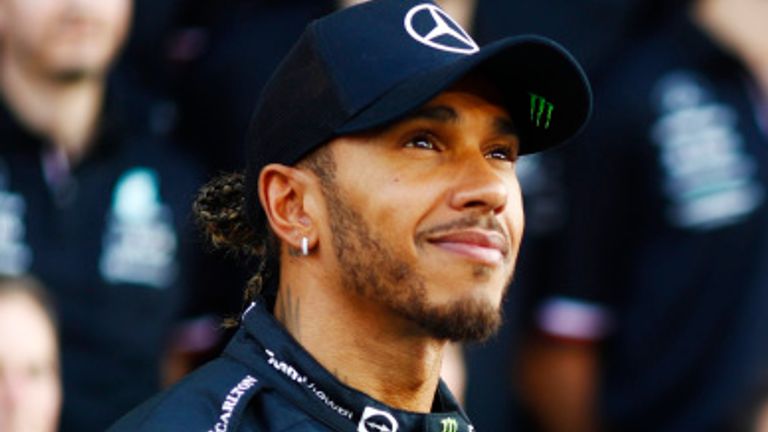 Mercedes chief Toto Wolff remains confident Lewis Hamilton will sign a new contract with the team ahead of the 2023 Formula 1 season.
The seven-time world champion's current deal expires at the end of the 2023 campaign, but both driver and team have repeatedly expressed a desire to extend it.
Hamilton has been travelling during the off-season, most recently sharing videos of himself running alongside penguins and a sea lion in Antarctica.
"As for contract discussions, we have a full year to go," Wolff said on Friday.
"We are so aligned - in the last 10 years our relationship has grown.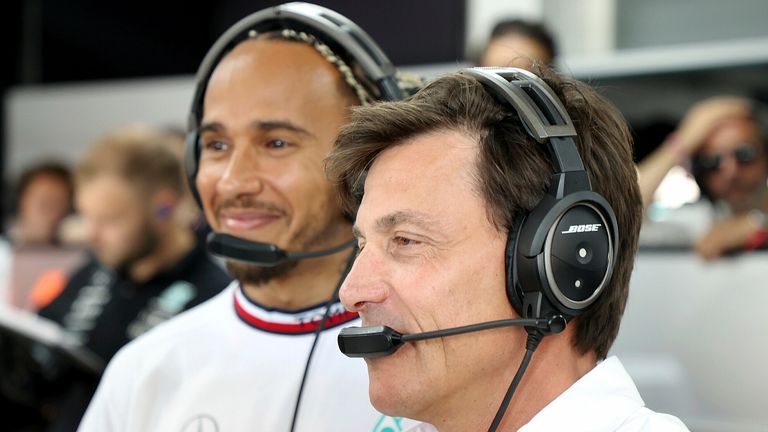 "It's just a matter of him physically being back in Europe, sticking our heads together, wrestling a bit, and then leaving the room with white smoke after a few hours."
On Thursday, Mercedes confirmed a February 16 launch date for their new W14 car, which they will hope is a major upgrade on the W13 model which saw their streak of eight successive constructors' titles come to an end.
Pre-season testing takes place in Bahrain from February 23-25, with the opening race of the season following at the same venue on March 5.
Wolff ready for 'positive' discussion with Hamilton over FIA rules
A major talking point ahead of the new season has been how drivers will react to the FIA's announcement that they will not be allowed to use the sport's platform to make statements for their own "personal agenda".
FIA president Mohammed Ben Sulayem said earlier in January that drivers will need prior written permission from the sport's governing body to make "political, religious and personal statements" from next season, following an update of the International Sporting Code.
Unless the FIA grants approval in writing, drivers who make such statements will now be in breach of the rules.
Hamilton has previously stood up for human rights and racial equality while also addressing LGBTQ rights in conservative countries such as Saudi Arabia, which has held two races since 2021.
Wolff said he has yet to discuss the new rules with Hamilton, but is optimistic the laws will not be as "harsh" in practice as they appear on paper.
"We haven't talked about the political situation because he's in his off-season and I think it's important to shield yourself from F1," Wolff said. "This is what I'm very much doing, helping to shield.
"Once he's back, these things will certainly be discussed with a positive mindset.
"I think we need to see how this really pans out. We understand that sports are here to not make politics, but on the contrary, unite.
"I have no doubt that Mohammed and the FIA mean well to achieve the right things, it's just about aligning that with drivers that have been more outspoken in the past.
"Every time, I know when Mohammed has spoken to Lewis and the other way around, it has ended up in a positive conversation."