Nelson Piquet fined for using racist and homophobic language about Lewis Hamilton
Nelson Piquet used racist and homophobic language when referring to Lewis Hamilton during two interviews in 2021; a Brazilian court has fined the Brazilian after charges were brought by four human rights groups
By Amar Mehta
Last Updated: 25/03/23 11:26am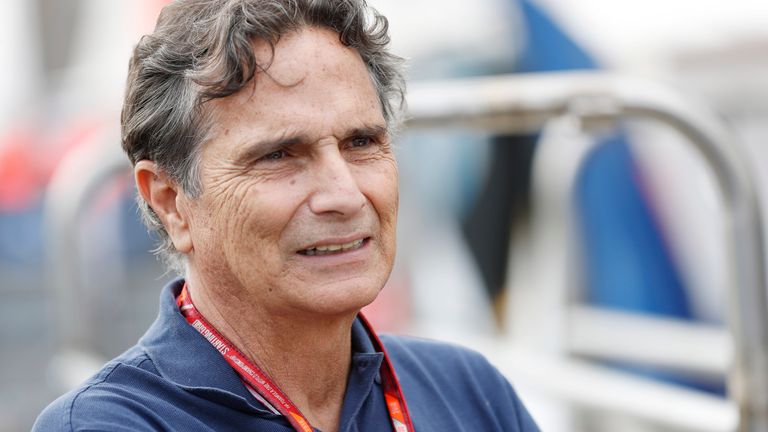 Nelson Piquet has been fined $953,050 (£778,846) by a Brazilian court in moral damages for racist and homophobic comments about Lewis Hamilton,
During an interview in November 2021, the three-time Formula One champion used a racist slur referring to Hamilton when commenting on the Mercedes driver's British Grand Prix crash with Max Verstappen.
Hamilton called for action to change "archaic mindsets" after footage of the interview surfaced on social media last June.
Piquet, 70, apologised to the British driver and said his comments had been mistranslated. Piquet's daughter Kelly is Verstappen's partner.
In another clip which emerged later, Piquet used racist and homophobic language against Hamilton in a podcast interview, when describing how the British F1 driver missed out on the 2016 championship to Nico Rosberg.
Hamilton, who was awarded honorary Brazilian citizenship last June, is the sport's only Black driver.
The charges were brought by four human rights groups, including Brazil's National LGBT+ Alliance, which wanted Piquet to pay $1.9m (£1.5m) for alleged moral damages.
In his decision, Judge Pedro Matos de Arrudo said the amount of compensation was given "in the sense that one should not only appreciate the reparative function of civil liability but also (and perhaps mainly) the punitive function so that, as a society, we can someday be free from the pernicious acts that are racism and homophobia".