Driver contracts: Who is signed up to when on the F1 grid?
Assessing the state of the driver market after Hamilton's new deal
By James Galloway
Last Updated: 20/05/15 1:18pm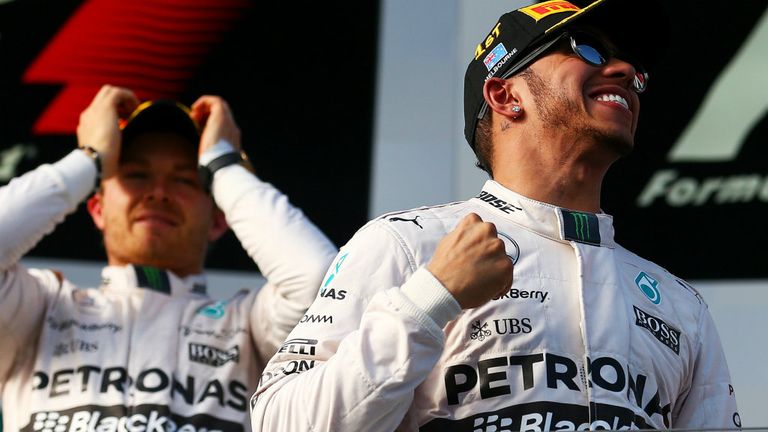 Lewis Hamilton and Mercedes have finally ended weeks of anticipation by finally signing a contract which keeps 2014's title-winning partnership in tandem.
With Nico Rosberg having last year signed his own multi-year deal to stay on at the Silver Arrows, the seats at F1's current top team are therefore locked out for at least the next few seasons. However, there could be other enticing drives up for grabs on next season's grid with plenty of eyes already on the second seat at Ferrari...
MERCEDES
Lewis Hamilton – 2018
After several months of talks, Lewis Hamilton and Mercedes have finally put pen to paper on a fresh contract which binds them together for a further three seasons. With one Drivers' World Championship title already achieved during their first contract term, and the strong possibility of a second in 2015, the partnership has the potential to become one of the most successful of all time before the end of 2018. Hamilton, once the youngest F1 title winner in history, will be 33 when his contract expires - which, given that Fernando Alonso was 33 when he signed for McLaren last year, should mean that Hamilton still has one big career choice to make before hanging up his gloves.
Nico Rosberg – 2017
It was ahead of Rosberg's home grand prix in July 2014 when Mercedes announced they had agreed a new "multi-year" contract with the German driver. Having been with Mercedes since the team's inception in 2010, Rosberg has played a central role in the team's rise to an F1 superpower and reports at the time of his contract renewal suggested he had been signed up until 2017.
RED BULL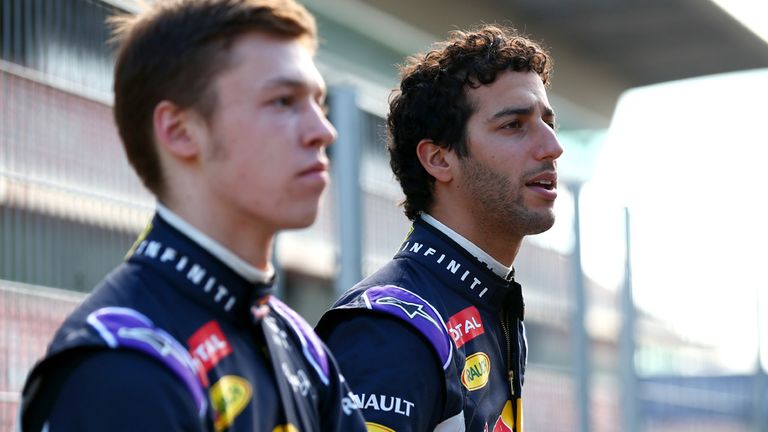 Daniel Ricciardo & Daniil Kvyat – Unspecified
The contract lengths of Red Bull Racing's latest two young chargers have never been made public, but both drivers have been on central Red Bull contracts ever since they were at Toro Rosso. While Kvyat has yet to star since his promotion, Ricciardo certainly has with three victories alone in 2014 and a recent report suggested a new multi-year deal and pay rise is imminent for the Australian.
But as Red Bull showed last year following Sebastian Vettel's sudden departure to Ferrari, they can make driver changes at the drop of a hat if required. Just like their predecessors, Max Verstappen and Carlos Sainz could be promoted to the senior team with little or no notice.
WILLIAMS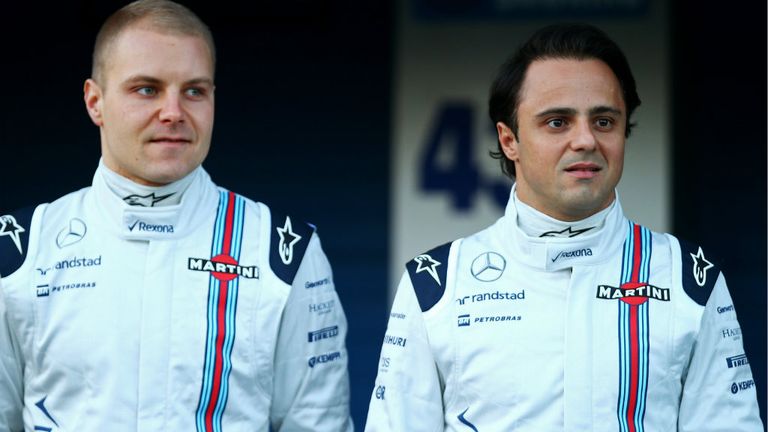 Felipe Massa – 2016
Having been rescued from the threat of the F1 scrapheap when he was released by Ferrari at the end of 2013, Felipe Massa signed what appeared to be one of the sport's more secure contracts at Williams. The Brazilian veteran revealed to Sky Sports F1 last summer that his deal ran for three seasons, although it remains to be seen whether the final year of the deal is set in stone or a performance-related option.
Valtteri Bottas – 2015
Should a race seat at one of the sport's biggest teams become available for 2016, then they may just consider coming calling for Williams' flying Finn. In fact, they probably will. Williams unsurprisingly took up their option on the rising star's services for 2015 but Bottas has already been linked with compatriot Kimi Raikkonen's seat at Ferrari for next season. Although both Bottas and his manager have dismissed speculation that he has already signed a pre-contract agreement with the Scuderia, the Finn has nonetheless confirmed he is currently out of contract at Williams at the end of the season.
FERRARI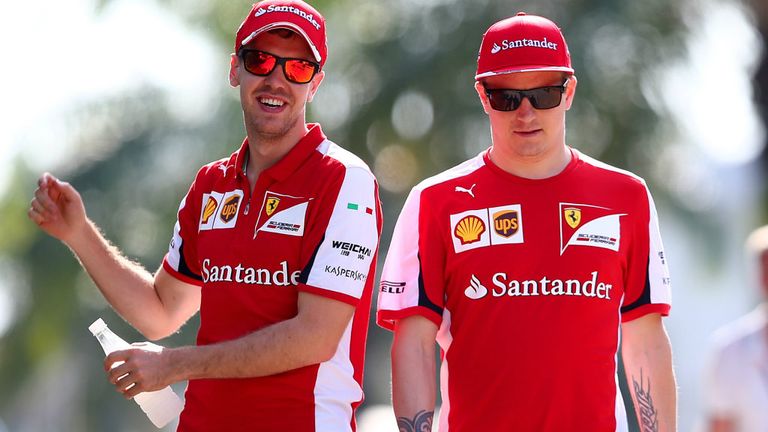 Sebastian Vettel – 2017
With the Fernando Alonso era consigned to history at Maranello, Sebastian Vettel is now Ferrari's man for the present and future with the four-time world champion committing to a three-year deal when he unexpectedly activated a get-out-clause in his Red Bull deal last September. And judging by events so far, he'll be in no mood to have second thoughts either...
Kimi Raikkonen – 2015
The big focus of this year's driver market. Back in late 2013, Raikkonen was announced as signing a two-year contract on his return to Ferrari and his underwhelming form last season certainly suggested it was unlikely to be extended beyond that. Raikkonen though has since revealed that "there is an option on the contract" for 2016 and his improved results so far this year increases the likelihood of that being taken up. But already the oldest driver on the grid, Raikkonen, who turns 36 in October, could well just decide himself to call time on his F1 career.  
MCLAREN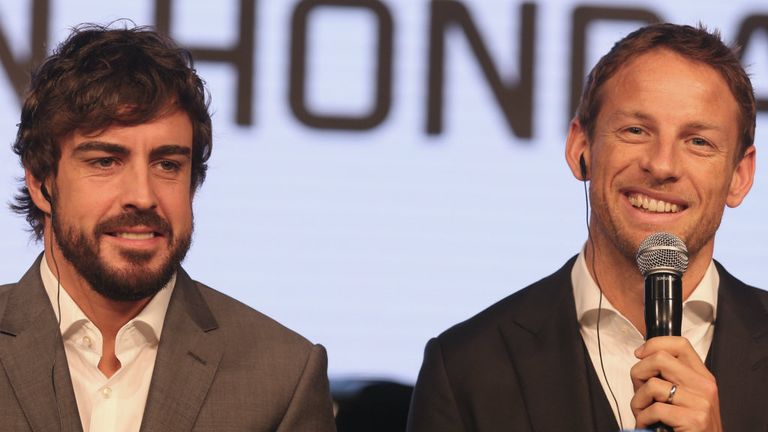 Fernando Alonso – 2017
The length and terms of Alonso's McLaren contract are shrouded in nearly as much mystery as the Spaniard's pre-season testing crash. When the ex-Ferrari driver's return to Woking was finally confirmed last December, McLaren didn't announce the length of their deal with Alonso, although Ron Dennis stressed that both of the team's world champions were on "multi-year" deals. One theory was that Alonso had negotiated some contractual freedom to move to Mercedes for 2016 if Hamilton left, but Dennis has subsequently gone on record to state that "he has a straight three-year contract with us, with no options". In any case, Hamilton has now signed up with Mercedes until 2018.
Jenson Button – 2016
Despite McLaren taking their time to hand Button a contract renewal for this season, the 2009 world champion is thought to have eventually signed a two-year deal. "We have both agreed that more than one year is a must," said the Englishman when his future was resolved. "This is a new project and an exciting project. To be part of the legendary partnership between McLaren and Honda is not a one-year thing. I'm looking forward to more than one year."
FORCE INDIA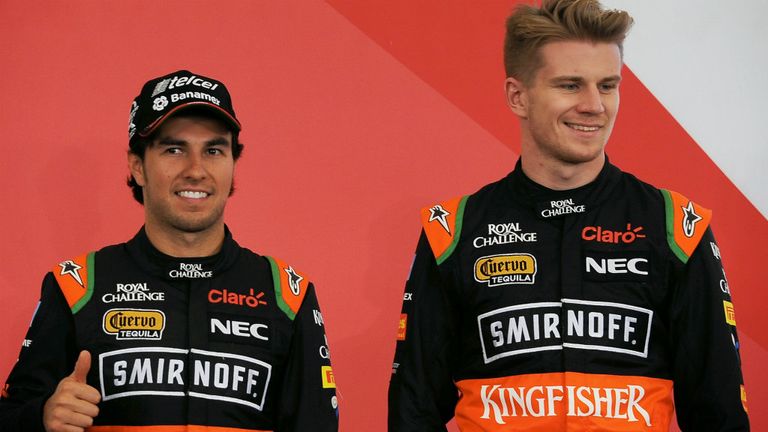 Nico Hulkenberg – 2015
For the first time in his F1 career, Nico Hulkenberg has stayed in the same race seat for a second successive season and is held in high regard by Vijay Mallya's team. However, the German, so heavily linked to Ferrari in 2012-13, has been far less promiment in the driver market rumour mill over the last 12 months.
Sergio Perez – 2016
It was announced in the closing weeks of last season that Perez had signed a new multi-year deal to stay at Force India, seemingly tying him to the team until at least the end of 2016. Significantly, his presence has allowed the team to tap into the Mexican sponsorship market with a number of America Movil brands appearing on the VJM08.
The drivers at Toro Rosso, Lotus, and Sauber were only announced on deals for 2015. At Manor, Will Stevens has been confirmed for the whole season but Roberto Merhi has only been named for the 'opening rounds'.