Lewis Hamilton could break Michael Schumacher's title record, says Nigel Mansell
Mansell calls for a cull of driver aids; And watch as Nigel's ideas for the future of F1 catch fire on the set of Sky Sports News HQ!
By Pete Gill
Last Updated: 11/06/15 3:27pm
Lewis Hamilton could break Michael Schumacher's record of seven F1 World Championships, according to Nigel Mansell.
Hamilton is currently a two-time champion and already leads this year's championship by 17 points from Mercedes team-mate Nico Rosberg.
Still only 30 years of age, Hamilton recently signed a three-year contract extension with Mercedes, the new dominant force in F1 and the team he joined in 2012 as Schumacher's replacement.
"Everybody knows I am a Lewis fan and he is doing an outstanding job," Mansell told Sky Sports News HQ. "Mercedes are the best of the best by far. With the backing of the Mercedes he can maybe go on to challenge Michael's record. There is a long, long way to go but it is possible because Mercedes will want to be the best of the best for a long time."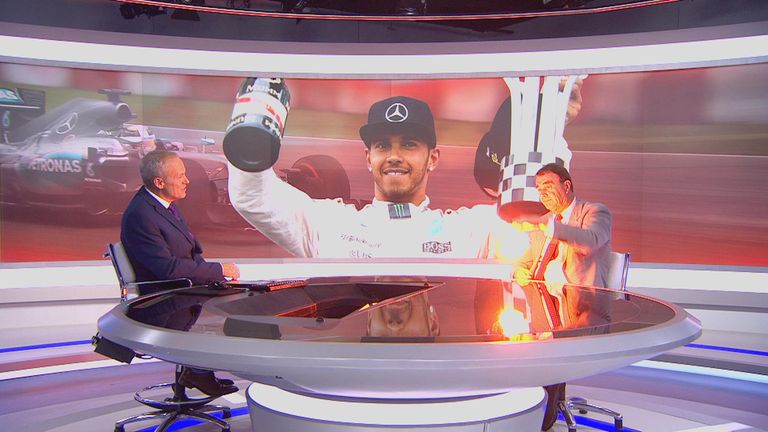 Famed and lionised for his own hard-charging style, Mansell has found a kindred spirit in Hamilton. But the former world champion admits it is increasingly difficult to recognise the current state of F1 from the perspective of his bygone era.
"Some of the current rules need tweaking – DRS is a false overtaking aid because it doesn't give the driver to slipstream and to play a chess game to plan where to pass someone," said the former Williams driver. "Although Pirelli have done the job they've been asked to do, the tyres should go back to the old tyre size where they were very large and robust with plenty of grip. If a driver wants to deliver the car into the corner and brake really late and try to get sidewards, he then has the ability to do so with bigger tyres and more grip.
"There has got to be a rethink of certain things and a little bit of magic. KERS is a very good situation because it can be managed by the drivers on a lap-by-lap basis for either attack or defence, but take some of the driver aids away and let the drivers drive and race the cars like they used to.
"The drivers are not being given an opportunity to express how great they are as a race-car driver because there are too many aids and too many engineers telling them how to balance the car. The great thing about years gone by is that they had to balance the car themselves."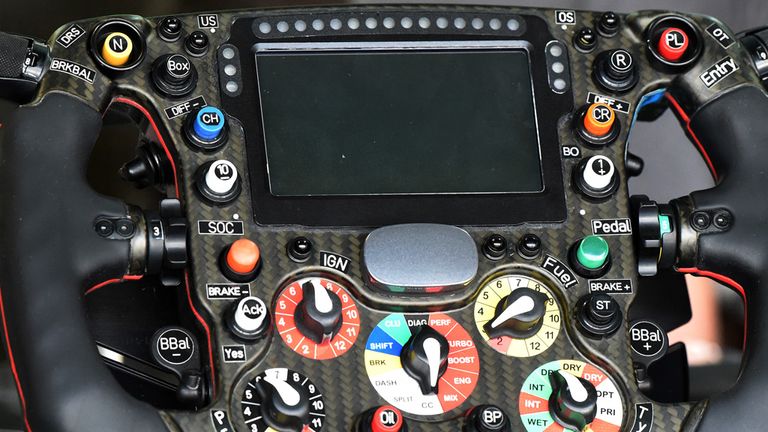 A raft of new proposals for the future of F1 were recently put forward by the sport's Strategy Group, including a return to refuelling during races along with wider tyres and increased engine noise for 2017. According to the FIA, the sport's governing body, the proposals would make the cars "five to six seconds faster" as F1 bids to recapture the 'wow factor' after becoming, in the opinion of Ferrari, "too complex".