Unravelling the Red Bull-Mercedes-Renault-Lotus knot
Making sense of talk that Mercedes are ready to offer Red Bull an engine if they try to divorce Renault; Meanwhile, fears about Lotus's future intensify in the F1 paddock...
By Pete Gill at Spa
Last Updated: 25/08/15 2:08pm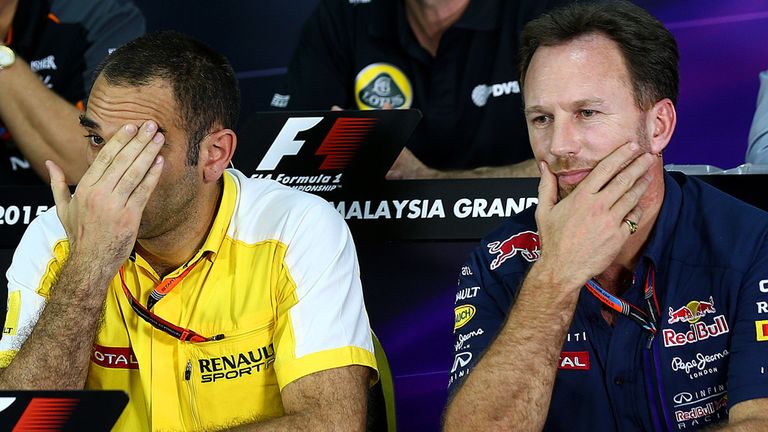 Are Renault and Red Bull locked together for 2016?
Although the unhappiness of the Red Bull-Renault marriage has been public – and pronounced – for some time, there had been no firm indication prior to this weekend that their long association was heading for divorce before 2017.
However, rumours spread like wildfire in the Spa paddock on Saturday that Red Bull had served notice on Renault of their intention to terminate the deal early on account of their engine provider's failure to deliver certain performance-based targets. Those reports haven't been denied by Red Bull while Renault are yet to comment.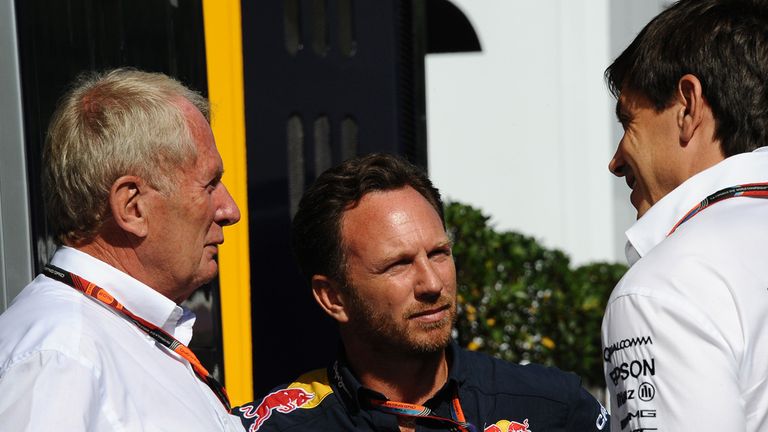 Would Mercedes offer Red Bull an engine supply?
Previous reticence from Mercedes towards becoming their bitter rival's engine providers has significantly softened over the summer. However, Mercedes are commercial road car partners of Renault so have also stressed they will not reach a deal with Red Bull until their separation from Renault is signed and sealed.
"At the moment it's not in our hands. They have a relationship with Renault," Merc chief Toto Wolff told Sky Sports F1 on Saturday.
Speaking later, Wolff reiterated: "The situation is that we will not interfere with an existing relationship. That is not the way we approach business in general. Until it is resolved between the two parties we will not even start any discussions and because it hasn't reached that line, and because the complexity is quite large with many decisions to be made, that is where we are."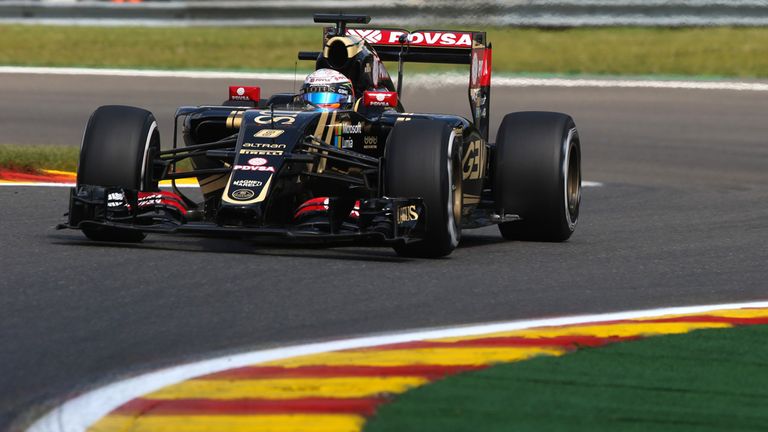 What does this mean for Lotus?
The backdrop to the Red Bull-Renault-Mercedes machinations is increasing concern about the financially crippled Lotus team. After missing much of Friday morning practice in Hungary due to an apparent failure to pay Pirelli on time, their cars are running in Belgium under threat of being seized or impounded after the race following a long-running dispute with former test driver Charles Pic.
Renault's plan to buy the team back and convert it once more into a works outfit has reputedly been rubber-stamped by the group's hierarchy. However, the buy-out is planned to only come into force for 2017, not least because Red Bull are adamant their 2016 deal confirms their status as premium partners. "The contract is quite explicit," Horner told Sky Sports.
Whether by design or happenstance, any attempt by Red Bull to terminate their 2016 deal may be critically beneficial to Lotus amid fears that, unless Renault fast-forward their buy-out, they could imminently slip into administration. That would be bad news for their creditors, chief of whom are Mercedes, Lotus' current engine suppliers. Equally, Mercedes wouldn't want to supply their engine to a Renault-owned team, so would theoretically be fine with that engine supply swapping from Lotus to Red Bull.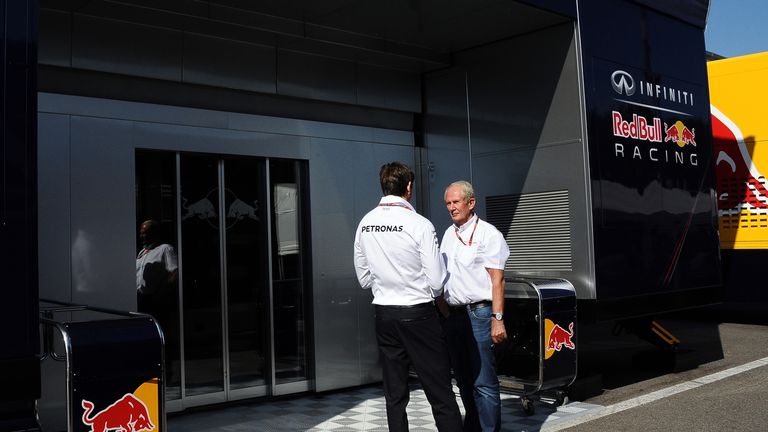 Why would Mercedes supply a rival team?
The answer to this question can be divided into three parts: political, sporting and financial (one aspect of which has  been detailed above).
Politically, Mercedes will be aware that, although supplying Red Bull would leave them vulnerable to the embarrassment of being beaten by a customer team, a scenario in which Red Bull left the sport after failing to land a competitive engine – a warning owner Dietrich Mateschitz has already explicitly issued – would be a crushing below to the credibility of their current domination of F1 – and indeed of F1. An association with Red Bull's 'young and trendy' brand may also appeal to Mercedes' marketeers. 
From a sporting perspective, supplying Red Bull would put an extra buffer between the Silver Arrows and the Ferrari cars which have been the Brackley team's closest rivals this year, while the threat from within would also be a useful guard against complacency.
And financially, supplying Red Bull would guarantee Mercedes' engine roster would remain full even in the wake of Lotus either collapsing or becoming Renault again.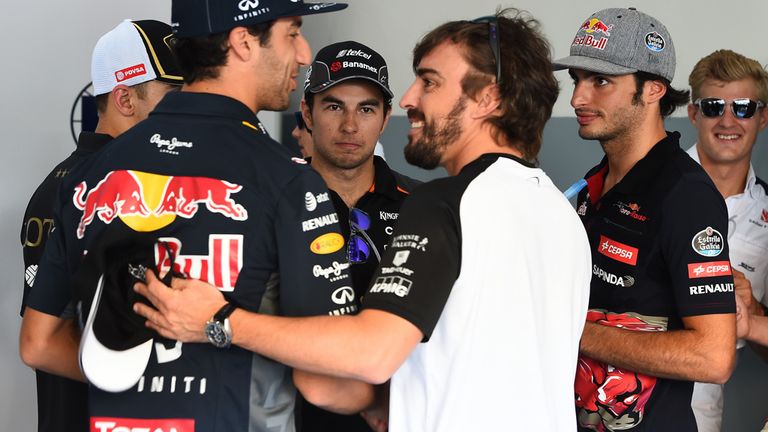 What might this mean for the driver market?
While the driver market has been depicted as being in lock-down mode following Ferrari's decision to retain Kimi Raikkonen, a change of ownership at Renault would almost certainly trigger a state of flux in the midfield for 2016. A swap deal involving Pastor Maldonado and Sergio Perez is one possibility.
More intriguing was the sight of Fernando Alonso at Red Bull on Saturday night – a visit which few regard as simple coincidence on the day it emerged they are likely to join forces with Mercedes. McLaren-Honda's struggles show no sign of abating, although the team have previously stressed that the long-term deal Alonso signed late last year doesn't contain any opt-out clauses.