Fernando Alonso denies 2015 has been 'a waste of time'
Alonso expecting "a lot" of improvements to Honda engine over the winter; Former champion reiterates belief that package will come good; "I still believe I'm in the right place for the future" says Fernando
By James Galloway in Singapore
Last Updated: 22/09/15 9:29am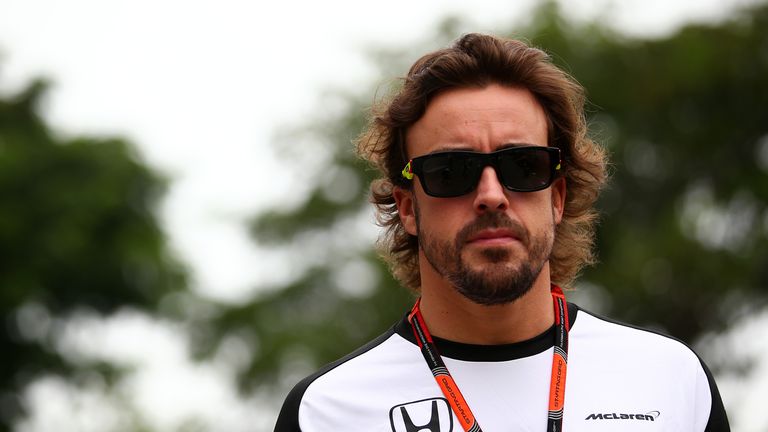 Fernando Alonso says he is encouraged by the steps Honda are taking to turn around their fortunes in 2016, as the Spaniard insists that 2015 has not been 'a waste of time'.
The two-time world champion's return to McLaren has so far yielded just two points finishes in 12 races with the Honda-powered MP4-30 crippled by both underperformance and unreliability. Alonso's six race retirements are as many as he experienced in his previous four years with Ferrari.
With the root of Honda's problems thought to rest with the complex hybrid elements of their power unit, the under-pressure manufacturer, along with their fellow engine makers, will have 25 tokens to spend on improving their package over the winter.
And Alonso says he has heard positive noises coming out of the Japanese firm's HQ in Sakura.
"Obviously I ask and try to be informed of all the steps we are putting in place to improve the situation. We know, clearly, what the areas to improve for next year are and the amount to improve for next year to be competitive," he said ahead of the Singapore GP.
"Every weekend we update the situation and everything seems logical and okay, going in the right direction. Things will change a lot for next year. Let's say, it's not difficult because we are quite bad at the moment, but I like what I've seen. So it's quite a positive thing."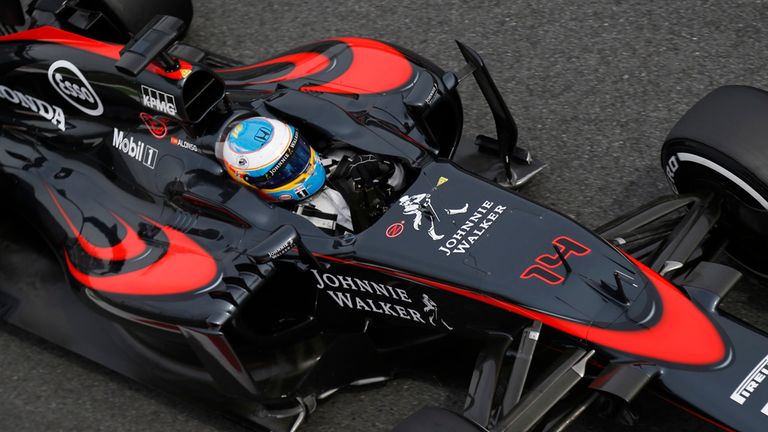 With just 12 points and no podiums on the board so far in 2015, Alonso is on course for his worst F1 campaign since his debut with backmarker minnows Minardi 14 years ago.
Nonetheless, despite having left Ferrari to spearhead McLaren's intended resurgence with Honda, the 34-year-old insists "it's never a waste of time" and he will wait until the end of his three-year contract before passing definitive judgement on the success or otherwise of the project.
"Even in Ferrari, if we didn't have a competitive car, those five years were good for my experience and my career. I enjoyed the time and I have great memories," Alonso said. "This year the results are quite tough to accept, but I'm still learning and to work on a completely new project like this starting from zero and growing up together is quite exciting from a driver's point of view.
"But we want to win and we are competitive [people]. There is not a deadline. I know I'm not young anymore, but I still have three years contract with McLaren so after we will see if we're in a position to fight for the championship or, if things are not looking good, maybe I will think differently."
And the Spaniard reiterated his belief that the only way to beat world champions Mercedes is to take a completely different route.
"Obviously, the situation of the performance we've had this year is a little bit lower than the expectations of last year at this time, but to beat Mercedes you need to do something different. Or you are in a Mercedes car. Or you are frustrated," Alonso added.
"It doesn't matter what the others say. People on the podium or the Williams cars, that have podiums here and there, they cannot be happy. They are fourth, they are third, they are second, they are fifth. We are 16th, okay, but we want to be first and to be first I still believe I'm in the right place for the future."
The stark reality of McLaren's current plight is that even 10th place, and a point, in Sunday's Singapore GP would represent a relative achievement given their struggles. But although Alonso doesn't think the twists of Singapore will be the circuit on the calendar that suits the MP4-30 most, he is still hopeful of a points finish on Sunday.
"The best was Monaco, probably. The second-best was probably Hungary because it's the second with the lowest power effect - and this is the third lowest," he explained.
"On paper it's like that but it's also true the car is improving. The car that we arrived with in Monaco was not very developed and it was like winter testing for us because we missed the testing [due to unreliability] and the car we have now is a little bit more prepared.
"So even if this is the third lowest power-effect circuit, the whole package arrives a little bit more ready. So we have a good opportunity in front of us to be in the points again. We didn't have many opportunities this year to be in the points and hopefully we don't miss this one."