AlphaTauri launch 2021 Formula 1 car, the AT02, with reworked livery and midfield targets
Reworked blue and white livery for the second season under Red Bull's fashion brand with race winner Pierre Gasly joined in the team's line-up by Japan's Yuki Tsunoda, who impressed in a single season of F2
By James Galloway
Last Updated: 19/02/21 10:06am
AlphaTauri have taken the wraps off their car for the 2021 Formula 1 season, the AT02, and outlined their targets to take on big-name midfield rivals.
Unveiled by drivers Pierre Gasly and new signing Yuki Tsunoda in a pre-recorded digital video, the car features changes to its nose and suspension while the livery has been slightly reworked from last season with blue now the predominant colour.
Entering the second year under the name of Red Bull's fashion label, the former Toro Rosso team are aiming to build on a strong 2020 when they won a race for the first time in 12 years.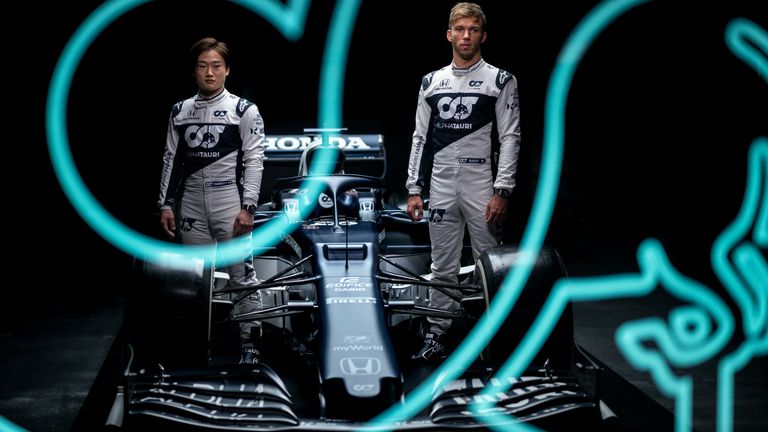 Although a seventh-place championship finish was actually one spot lower than 2019, the team scored more points from fewer races and won for just the second time in their history on home soil at Monza with Gasly in September.
They are now aiming to improve their consistency and finished ahead of a number of the sport's bigger teams in a midfield battle that was fiercely competitive last year.
"In 2020 Scuderia AlphaTauri was a midfield team, we were fighting successfully against the other teams like McLaren, Renault and Racing Point but our target for this year is to consistently be at the top of this midfield pack and to improve further," said team boss Franz Tost.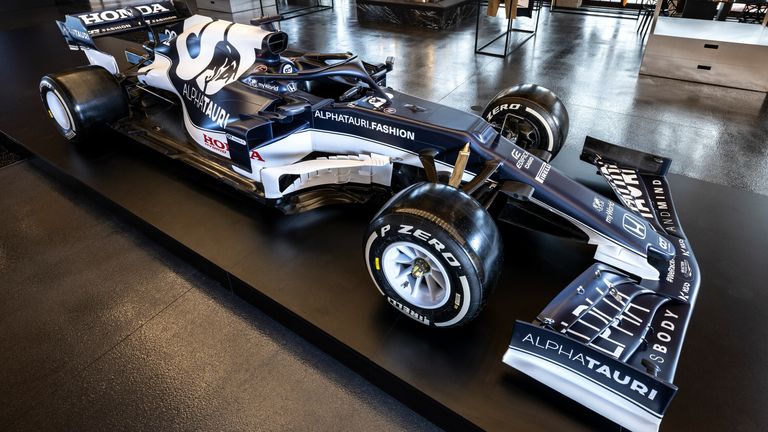 "To achieve this, we have to avoid reliability issues and finish all races in the points. This can only happen if we do not make any mistakes, so we have to be 100 per cent concentrated on our job, race after race, on and off the track, because our competitors are hard to fight."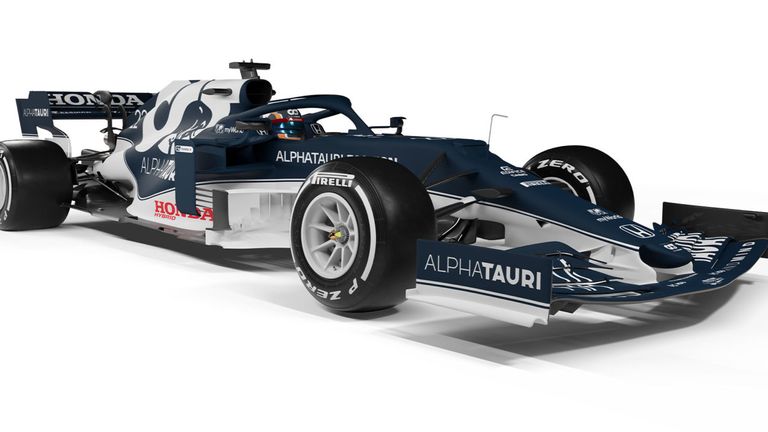 Gasly has rebuilt his reputation back at Red Bull's sister team since an ill-fated brief stint at their main squad in early 2019 and said he is "ready to take on the role of team leader" after the departure of the more experienced Daniil Kvyat.
The 25-year-old Frenchman is joined by 20-year-old Tsunoda from Japan, who impressed the Red Bull hierarchy with a race-winning single season of F2 when he finished third in the standings behind the more experienced Mick Schumacher and Callum Ilott.
Tost added: "With Pierre on Yuki's side, we have an experienced driver who can help our Japanese rookie to develop faster, but at the same time we can aim for good results.
"I think this pair is the best possible scenario to achieve both our targets, and I'm also confident this will be a successful one."
Tsunoda is Japan's first Grand Prix driver since Kamui Kobayashi in 2014 and the first to race in F1 born in the 21st century.
"I don't think it's worth putting too much emphasis on age - as Max Verstappen was 17 when he started - but I feel it's an honour to be the first driver on the grid to be born in 2000," said Tsunoda.
What's new on the AT02 car?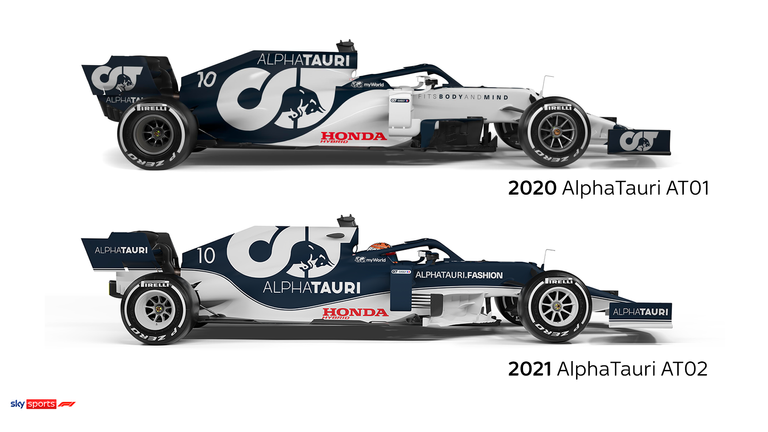 Due to the financial impact of the coronavirus pandemic, F1 delayed the introduction of what should have been a new generation of cars for this year until 2022 and instead imposed restrictions on how last year's challengers could be updated for this season.
While changes have been mandated at the rear of all cars to cut downforce levels - and therefore speeds - teams have been granted two development 'tokens' to work on other areas.
For AlphaTauri, that development has centred on the front of the AT02, with a slimmer nose one clear change on the launch-spec car to bring it more in line with rivals' designs.
Technical director Jody Egginton explained: "The use of Red Bull Technologies supplied gearbox, rear suspension and some front suspension components is now in its third year for us but for 2021 we have elected to continue with the same rear suspension and gearbox design as we used in 2020.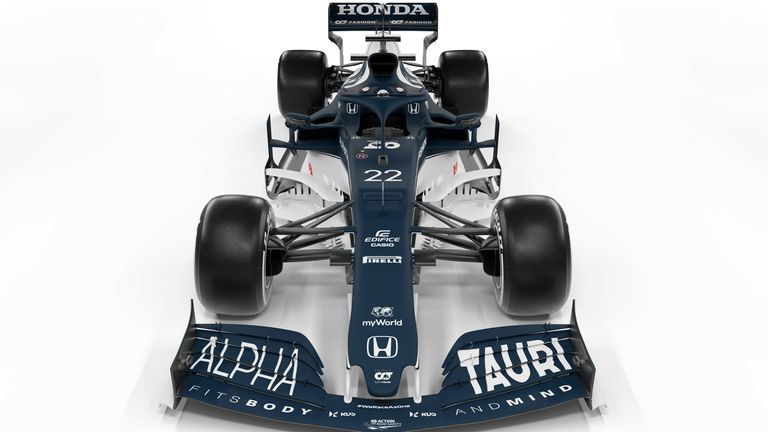 "We've elected to use our two tokens for a new nose and also redesigned the outboard front suspension, as a result of this we have elected to update some Red Bull Technology supplied steering components to 2020 specification, as permitted by the Technical Regulations."
The AT02 will also feature Honda's updated engine for the 2021 season as part of the Japanese manufacturer bid to achieve a successful final season in F1 before bowing out at the end of the year. Red Bull are taking over the running over the power units for both their teams at the end of this year until the end of 2024.