'Mercedes warning aimed at Lewis Hamilton', declare Fleet Street
Toto Wolff has warned rising tensions could force a line-up change
By William Esler
Last Updated: 03/12/15 5:57pm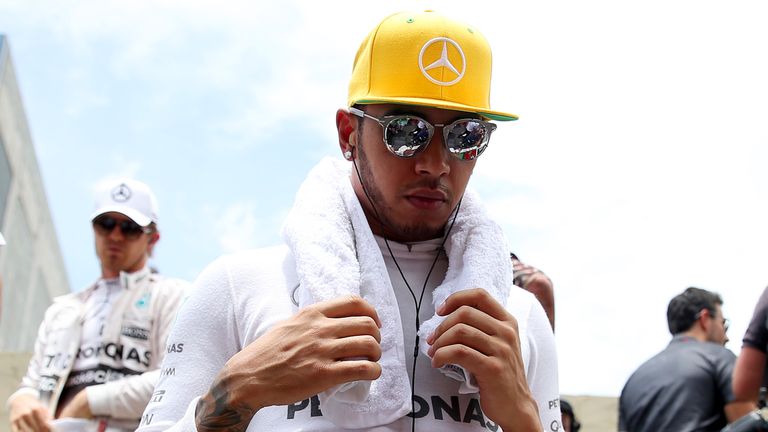 Fleet Street believes Toto Wolff's warning Mercedes could axe Lewis Hamilton or Nico Rosberg was specifically aimed at the reigning world champion.
Wolff warned that "the difficult relationship of the drivers is one of our weaknesses" and that he was wary of that starting to have an impact on Mercedes. If it does, the Austrian conceded they would be forced to change their line-up.
'Despite Hamilton's pre-eminent position as the three-time world champion - winning the past two titles with Mercedes - he is not seen as a team player in a squad governed by the team ethic,' wrote Kevin Eason in The Times.
'His complaining over the past three races won by Rosberg is said to have grated on senior Mercedes executives and even irritated the engineers close to Hamilton.
'It seems that Hamilton is testing the patience of the Mercedes hierarchy to the limit. They have spent almost two years attempting to smooth the increasingly fragile relationship between Hamilton and Rosberg'.
In The Daily Telegraph, Daniel Johnson concurred, writing that Wollf's comments could be viewed as 'a rebuke to Hamilton after complaining about the team's strategy after the last three races of the season'.
Eason added that Hamilton 'can be a disruptive element, as he showed at the Abu Dhabi Grand Prix on Sunday, when he queried his team's strategy and had to be instructed forcefully to carry out changes to his engine management system'.
The Sun's Ben Hunt also picked up on Hamilton's radio messages and post-race comments at the Yas Marina Circuit, which seemed to contradict what Mercedes said.
'In Abu Dhabi, Hamilton queried whether his engine had been turned down to protect Rosberg's advantage,' wrote Hunt.
'He also said the team chose to use an inferior tyre late on - an accusation Mercedes deny and claim was actually Hamilton's decision'.
If Mercedes decide not to dispense with the services of Hamilton, The Times feel that Rosberg could simply walk away.
'Rosberg's deal lasts only until the end of next season and rumours abound that he has had enough of the team-mate he once called a friend,' wrote Eason.