Italian GP: Mercedes believe Ferrari have fallen backwards
"It looks like Ferrari have made a step back somehow," Toto Wolff says after Monza one-two. "We thought they would be closer."
By Pete Gill at Monza
Last Updated: 30/09/17 9:02am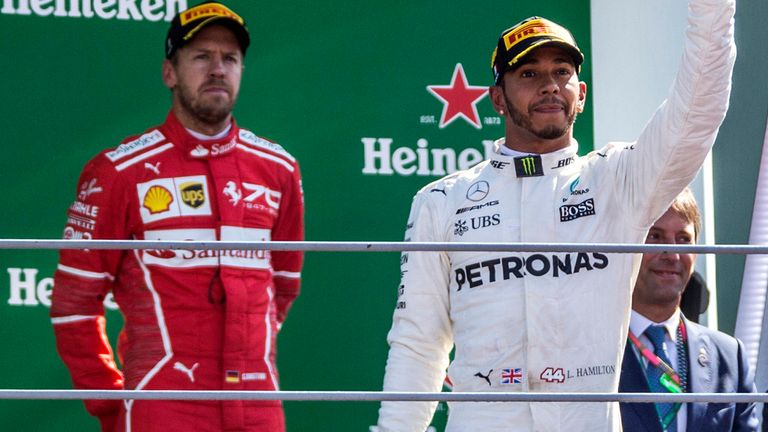 Mercedes believe Ferrari have made a step backwards with their car after thrashing their title rivals in the Italian GP.
At the Scuderia's home race, Vettel was beaten by race victor Lewis Hamilton by almost 40 seconds in the lead Ferrari - a result which their president Sergio Marchionne described as "embarrassing".
But the size of Ferrari's defeat could have been even more savage but for Mercedes instructing their drivers to 'tune down' their engines once victory was assured for new title leader Hamilton ahead of team-mate Valtteri Bottas.
"It looks like Ferrari have made a step back somehow," said Mercedes team boss Toto Wolff. "We were very solid but also they haven't performed how everyone expected. Red Bull starting from the back of the grid and almost finishing P3? Something is out of sync, something is not how it should be."
Contrary to expectations, Ferrari declined to introduce a new 'Monza-spec' engine this weekend, although the team subsequently claimed the decision was unrelated to the FIA's crackdown on oil burning.
"We thought they would be closer," added Wolff.
With seven races remaining, Mercedes lead the title race by 62 points while Hamilton has taken the lead in the drivers' standings for the first time this season.
Singapore, F1's next port of call, is expected to favour both Red Bull and Ferrari over Mercedes but Wolff is hopeful his team can buck the trend of a 2017 campaign in which the Silver Arrows have noticeably struggled at low-speed circuits.
"We are progressing with the car. Our car was very strong through the corners, and every type of corner, so that is very encouraging," said Wolff.
"The slow, twisty circuits have rather suited Red Bull and Ferrari and lots of high-speed downforce was good for our car. But I don't think that is a pattern which can't be broken. Nevertheless, I expect it to be a more difficult weekend."
Wolff also credited Hamilton's superlative form since the summer break to events in Hungary when he surrendered a podium finish to Bottas.
"Budapest was a difficult moment for us with lots of things for us to think about," mused Wolff. "I have the feeling it has made him stronger and more determined. Spa and Monza have demonstrated that."