Lotus E23 car stunted by lack of investment, says technical boss
Nick Chester disappointed team unable to bring big upgrades
By James Galloway
Last Updated: 20/11/15 4:31pm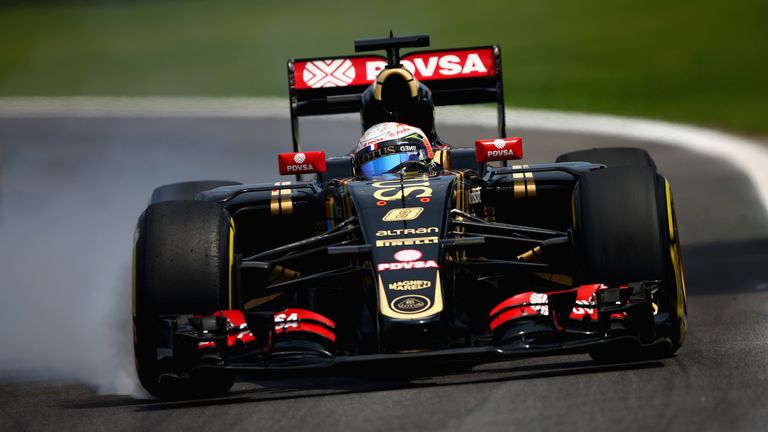 Lotus' season had the potential to be far stronger had they had more money to develop the E23, according to technical director Nick Chester.
The Enstone-based outfit remains the subject of a protracted takeover by former owners Renault, a move which would solve the team's long-running financial problems.
A High Court case over unpaid tax and national insurance was adjourned for 10 weeks in September, until December 7, to give Renault time to complete its purchase of a controlling stake. Meanwhile, the financial pinch has also been felt by the team at the race track with employees locked out of their hospitality unit at the Japanese GP.
And although the team are actually on course to finish two places and more than 60 points better off in the Constructors' Championship than 2014, when they slumped to eighth, Chester reckons the Mercedes-powered E23 could have achieved more.
"I was pleased with the car in a lot of ways but disappointed in the amount of development," he said ahead of next weekend's season-ending Abu Dhabi GP.
"We made a good basic car that handled well and with which the drivers could extract the maximum from. Unfortunately we have not been able to put developments on it due to finances; we could have gone a lot further with it otherwise and that would have been very interesting to see."
Lotus can now finish no higher than sixth in this year's standings, despite holding fifth place ahead of Force India after the Belgian GP in August when Romain Grosjean finished on the podium.  
The team have finished in the points in 12 of the season's 18 races ahead of the Abu Dhabi finale and Chester added: "It has felt a lot more restrictive. In a normal year we'd bring quite a few major upgrades whereas this year we brought fewer and more minor developments.
"This means that we had to be more selective in what we brought and we have been a bit more creative in the more minor upgrades."