Red Bull confirm they have signed an engine deal for 2016 season
"We've entered the world championship, we've signed a contract for an engine, but I can't tell you what it'll be or called at the moment," team boss Christian Horner tells Sky Sports F1
By Mike Wise and William Esler
Last Updated: 28/11/15 8:14am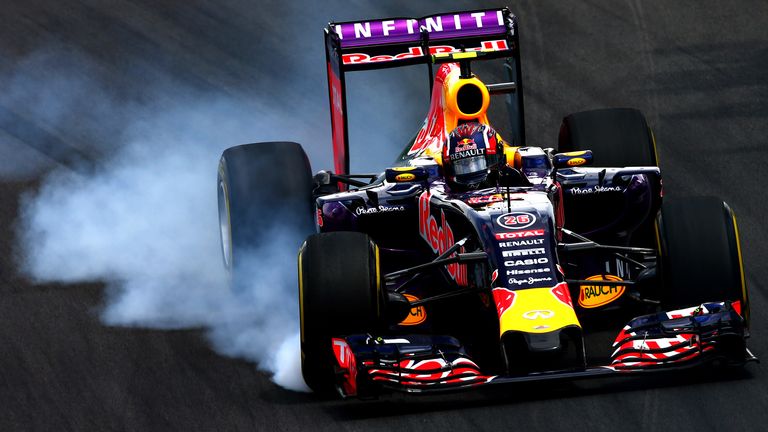 Red Bull team principal Christian Horner has confirmed they have signed an engine deal for 2016 and will be on the grid "unless something extremely untoward happens".
Speaking to Sky Sports F1 at the Abu Dhabi GP, Horner refused to reveal just who the contract is with, although expectations point to a renewal with Renault - albeit with the team themselves developing the power unit.
"We've entered the world championship, we've signed a contract for an engine, but I can't tell you what it'll be or called at the moment," Horner said.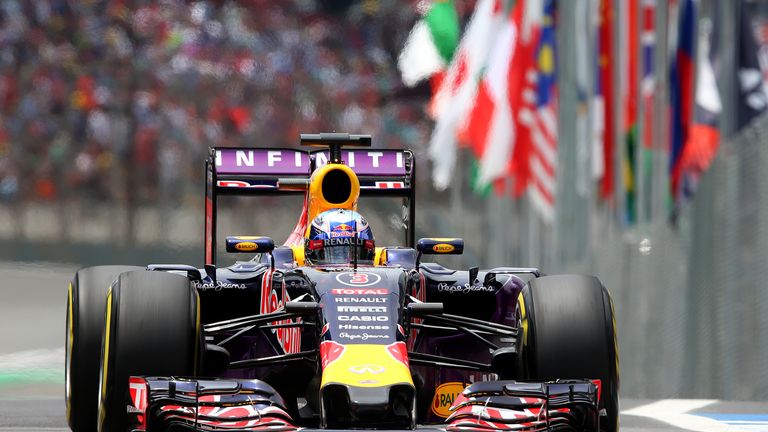 It's understood Red Bull won't be able to confirm the specifics of their 2016 deal until Renault have completed their long-anticipated takeover of the Lotus team.
But the confirmation from Horner that the former world champions will be staying on comes in a week which saw Red Bull owner Dietrich Mateschitz again question their F1 future, yet has also seen the team extend a number of partnership and sponsorship deals.
"We're announcing different partners - and we've some great partners to be announced in the week ahead - so yes we'll be there unless something extremely untoward happens," Horner said.
The suggestion has been for some time now that with Renault set to buy Lotus and become a works outfit again next year, Red Bull will conduct their own development of the French manufacturer's hybrid under the auspices of renowned engine builder Mario Illien.
However, Sky Sports understands that it will only be announced once the Lotus deal - which is being held up by negotiations between Renault and Bernie Ecclestone over the 'historic' payments the French manufacturer believes it is entitled to - is finally signed, sealed and delivered.
"It is kind of gone full circle, they thought they had a Merc, then they tried for a Honda and  Ferrari and got knocked back and a somewhat bruised engine partner is now supplying them again for 2016 and I think they will now allow others in to try and help progress the engine like Mario Illien of Ilmor," said Sky Sports F1's Martin Brundle.
"So we will see how it is badged and I know some other ideas they have for names on that engine in the future too."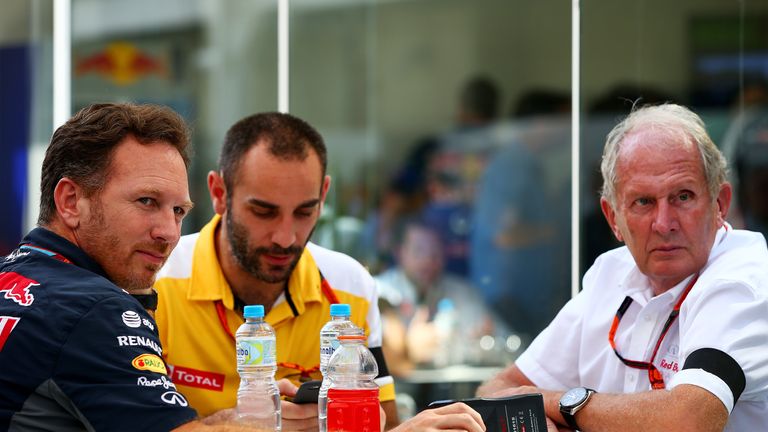 Such a move would come after Red Bull repeatedly criticised Renault's own attempts to develop their power unit, and indeed tried to walk away from their contract. Subsequent attempts to secure an engine supply from Mercedes, Ferrari and Honda all fell flat, however.  
"It's an engine that will hopefully improve during the course of the year, so it's going to be a tough start to the season for us but we're confident we'll make strides," Horner added.
Indeed, with a deal only being agree in late November, Brundle expects Red Bull to be on the back foot at the start of 2016.
"I'm sure they've had to be moving along on some kind of assumption of an engine and at least they are not changing engine, so they can fast-track that a bit," the Sky F1 pundit said.
"But there is no doubt about it, their preparation has not been ideal not knowing for sure what engine they have got."
Watch the Abu Dhabi GP live on Sky Sports F1. Race-show coverage begins at 11:30am on Sunday with lights out at 1pm. Watch all three days of the Abu Dhabi GP for £10.99 on NOW TV. No contract.