'F1 can learn from Race of Champions' says Williams' Rob Smedley
Nico Hulkenberg agrees, saying he enjoys the less data-driven racing
By William Esler
Last Updated: 23/11/15 4:54pm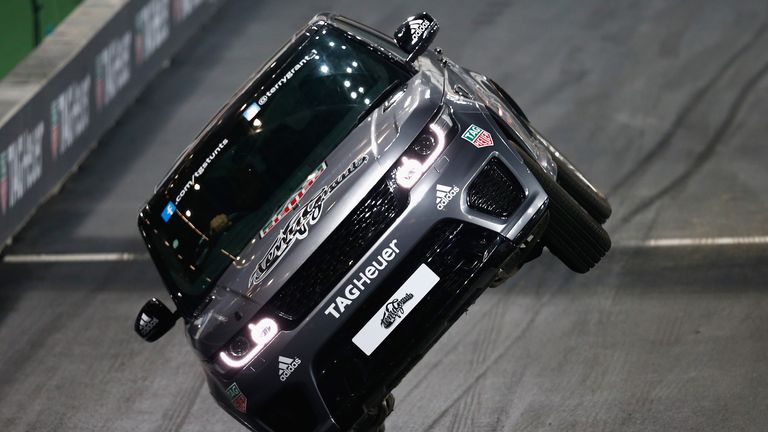 Williams' Rob Smedley has told Sky Sports that F1 needs to think more about entertaining the fans after enjoying the Race of Champions in London.
Smedley was at the Olympic Stadium to see Williams' Felipe Massa in action as some of the best drivers in the world battled each other head-to-head in identical cars.
With racing so close it was timed to four decimal places, and music and stunt displays to entertain the fans alongside the racing, Smedley feels F1 could learn lessons from the Race of Champions event.
"Absolutely it could, it is all about entertainment and you are entertained from the minute you walk in the door until the minute you walk out," Smedley told Sky Sports.
"I think we in Formula 1 need to think a little bit more about the markets we serve, the audiences we are playing to and maybe entertain them a little bit more." 
One mooted way of spicing up the racing is limiting how much data can be gathered. At the Race of Champions, the drivers only found out minutes before their race which car they would be driving, with no set-up work allowed.
The approach appealed to Force India's Nico Hulkenberg. "It is a bit more unpredictable, like we have seen recently in Formula 1 when we have missed practice and we don't know everything about our cars and the tyres, that it is quite good for racing and then we see lots of overtaking and spectacular racing," he told Sky Sports.
The atmosphere also played a big part in the Race of Champions experience. With the race being staged inside the former Olympic Stadium, which was set up in pitch-mode with seats on top of the running track, the circuit was surrounded by fans.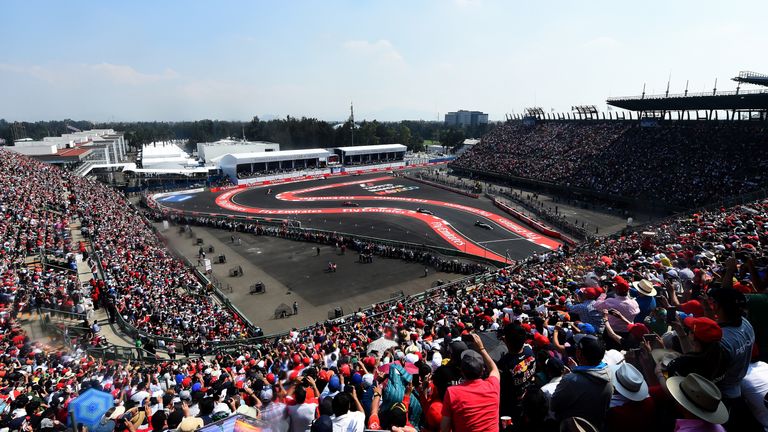 F1 experienced a similar effect at the Mexican GP, where the track weaved through a baseball stadium.
Oval racing in the United States means tracks are regularly surround by grandstands and IndyCar star Ryan Hunter-Reay feels it is something that more circuits should look at.
"Surrounding the race track with stadium-like structures is a great thing to do," the 2014 Indy 500 winner told Sky Sports.
"In the States we are always looking at how to make oval racing better because that is the closest form of stadium racing you can get at speed."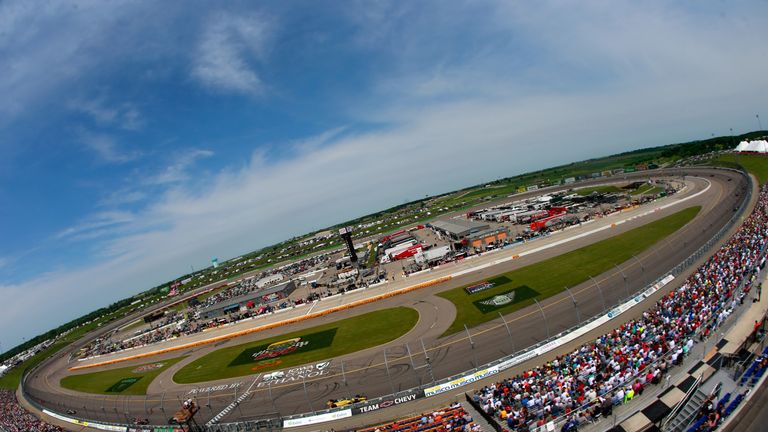 Hunter-Reay says drivers can actually feel the atmosphere created when racing on an oval, with the fans right on top of the track.
"Especially at places like Iowa where it is a seven-eighths mile track (0.875 miles) and the stands are packed and you basically in a bowl down below, it is a pretty cool atmosphere," he added.
Watch the Abu Dhabi GP live on Sky Sports F1. Race-show coverage begins at 11:30am on Sunday with lights out at 1pm. Watch all three days of the Abu Dhabi GP for £10.99 on NOW TV. No contract.