F1 in 2018: Williams defend driver selection and predict Sergey Sirotkin surprise
Williams line-up will be the youngest on the grid in 2018
By James Galloway and Pete Gill
Last Updated: 14/04/20 11:45am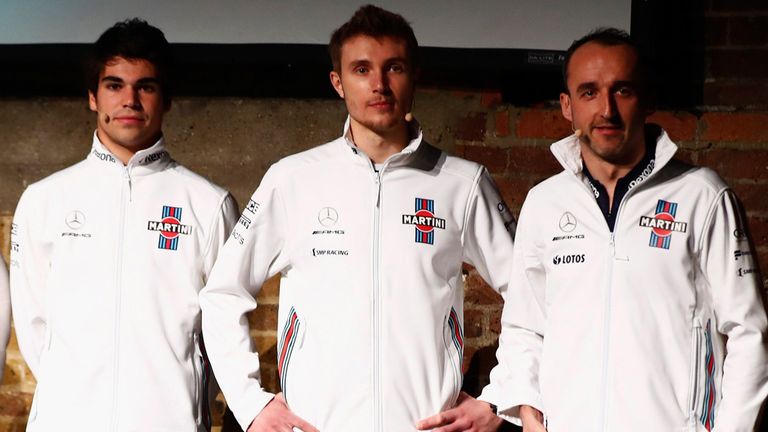 Sergey Sirotkin will be a "surprise" in 2018 and should not be depicted as a 'pay driver', Williams have insisted.
Sirotkin beat off competition from Robert Kubica to fill the final seat on the 2018 grid when he was appointed as Lance Stroll's team-mate at Williams following the retirement of Felipe Massa.
The Russian impressed during the post-season Abu Dhabi test but his appointment has been shrouded in controversy amid claims his signing has brought around $15m to the team in sponsorship money.
But Claire Williams, deputy team principal for the Grove outfit, has insisted Sirotkin was signed on merit - and should not be underestimated ahead of the new 2018 season.
"I think he's going to surprise a lot of people this year. His technical capability combined with his track ability is really impressive," Williams said.
The 22-year-old Sirotkin and 19-year-old Stroll will form the youngest driver pairing on the grid in 2018, but Williams insisted: "Everybody knows that winning for Williams is all about the Constructors' Championship. I look at these two drivers and think they have a huge amount of potential in Formula 1.
"We don't make these decisions lightly."
Technical director Paddy Lowe added: "The selection process we used was incredibly exhaustive - the most exhaustive I've ever been involved in involving the technical team. Sergey was selected simply on the merit of his driving. That team know nothing about finances, they are not involved in it, and they made the call themselves."
Williams seek 'step change' in 2018
Williams have as "significantly different" to its predecessor as the team bid to reverse a faltering 2017 campaign in which they finished a distant fifth in the Constructors' Championship.
Given he only moved to Grove in January last year, the FW41 is the first car which can be considered as belonging to Lowe. And the former Mercedes chief has high hopes his latest work will propel the team up the field and fend off the anticipated rise of Renault and McLaren in the pecking order.
"We're trying to achieve a step change and not just a progression. We were two seconds or so a lap slower than the front runners last year and that's something we would like to close up considerably," said Lowe.
"I hope we deliver a strong element of that in this car.
"Broadly we've hit the performance targets that we set internally. There are a couple of caveats to that. Firstly, if your target's ambitious enough, you take a reasonable estimate of what you need to do and, secondly, will that performance translate to the track itself. That remains to be seen.
"We are very reluctant to say 'we want to come fifth, or fourth, or third' or whatever it is because there's such great competition out there. But I'd really like to see a lap time gain relative to the guys who were taking pole positions last year. So that's how we will measure ourselves.
"We're hoping to be well up there but we recognise there is some incredible competition out there. The front three teams [Mercedes, Ferrari and Red Bull] are established in position. We had Force India doing a very good job last year and beating us in the championship.
"We have McLaren with a different engine that will be a threat. We have Renault emerging and they have been investing heavily. And that's already six of the nine teams, they are all teams to respect. We don't take anything for granted."