Force India up for Lotus fight after losing ground in Belgium
Silverstone team confident they can battle constructors' rivals during season run-in
By Mike Wise
Last Updated: 28/08/15 3:49pm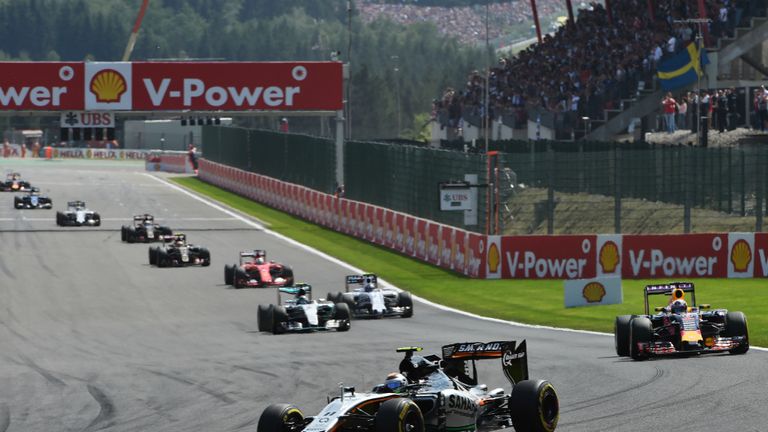 Force India say they have no worries about their competitiveness going into the title run-in, after what deputy team boss Bob Fernley described as a "bittersweet" Belgian GP.
Sergio Perez featured prominently at Spa, starting fourth on the grid and even leading the race briefly on lap one before eventual winner Lewis Hamilton re-took the position.
The Mexican eventually settled for fifth place but with Romain Grosjean finishing third, Lotus were able to take fifth in the constructors' standings from Force India by just one point.
"I think the result was probably where we were," Fernley told Sky Sports. "We qualified fifth and we finished fifth. I don't think we quite had the pace of the Lotus, that was very good, and the Red Bull, but we beat Williams and Ferrari fair and square.
"It was a good step for us, but it was a bittersweet result for us, because we just lost the position in the championship. In that sense it's a bit disappointing."
Force India weren't helped when Nico Hulkenberg's car lost its turbo boost before the race, forcing him into retirement after he ground to a halt on the starting grid.
"I think had Nico been able to start, it would have been a different story. We probably would have had both cars in the top 10 and working well," Fernley said.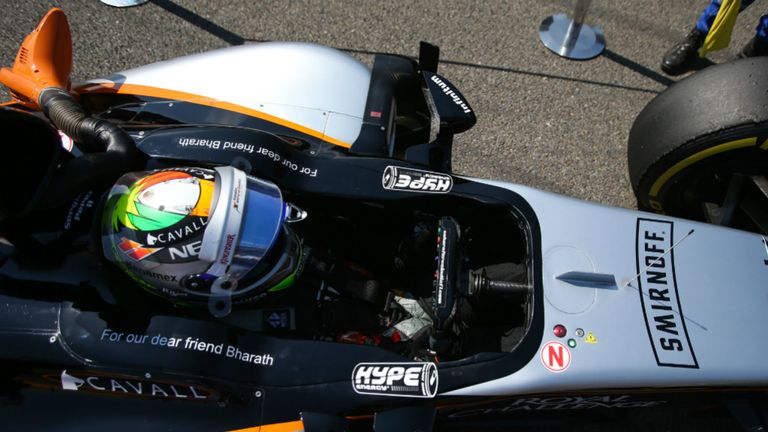 The Silverstone team are hoping for another strong showing at next weekend's Italian GP, although Fernley doesn't think their 'B'-spec VJM07 will be particularly weak at any of the remaining tracks.
"I think it's probably a bit of a myth that this and Monza are good for Force India. Maybe it was good for us six years ago; I think the car has evolved hugely and we're not bad at any circuit," he insisted.
"This is a power circuit and so is Monza. It suits the Mercedes-engined teams to a certain degree.
"That's not to underestimate what we've got with the chassis, but it's also one of the key issues."