Jenson Button: McLaren will take 'massive' 2016 step forward
Jenson sure McLaren have the ideas to get out of their current rut
By James Galloway
Last Updated: 18/11/15 11:22am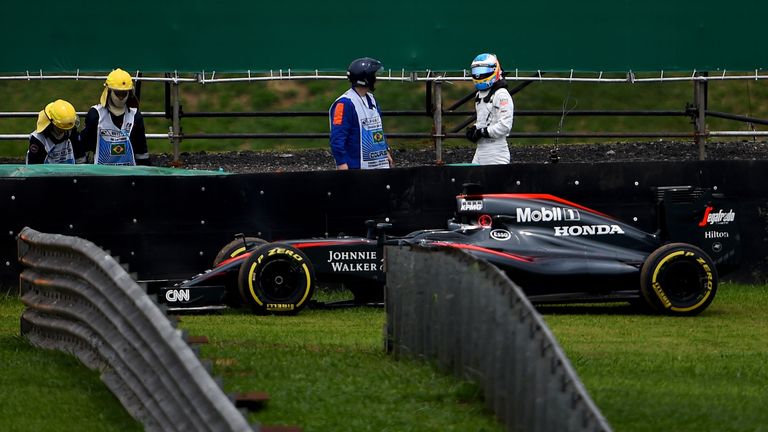 Jenson Button remains certain McLaren and Honda will make "massive strides" over the winter as they plot a road to F1 recovery in 2016.
The first year of the high-profile reunion between the parties has proved calamitous with McLaren set to finish ahead of only Manor in the Constructors' Championship, their lowest placing for 30 years.
Chronic reliability and performance problems with Honda's all-new power unit have rendered Button and Fernando Alonso, the team's all-world champion line-up, backmarkers for most of a season which now has just one race to run.
But despite yet more troubles at the Brazilian GP, when both McLarens were knocked out in the first stage of qualifying and Alonso's car suffered two engine failures, Button is unmoved in believing the team will definitely move forwards in 2016.
"Looking at it now, you'd say the best team next year is going to be Mercedes, and then probably Ferrari and then probably Williams," he told Sky Sports News HQ.
"But so much can change over the winter. We're a team that's going to make massive strides in the winter - it's not 'I hope', we will.
"So it's promising and it's nice being a big part of that and helping with the direction of the car."
A report in one newspaper on Wednesday suggested McLaren are in line to suffer a £50m hit in lost revenue after the decision of long-time sponsor Tag Heuer to defect to rivals Red Bull added to the departure of other leading brands and the team's drop to ninth place in the standings.
Having already fallen to fifth in the championship in 2013-14, McLaren are currently on the longest winless run in their illustrious history having last taken the top step of the podium three years ago next week.
Alonso has suggested that McLaren will need to find an improvement of 2.5 seconds to be among the leading teams next season - a jump the Spaniard reckons is achievable - and Button believes the team do have the ideas to get themselves out of their current rut.  
"I wouldn't have re-signed for the team unless I had belief in Ron [Dennis] and his leadership, but also in Sakura and Honda, and the guys at MTC [McLaren Technology Centre]," said Button, who checked in on progress at McLaren's Woking HQ on Tuesday.
"I spend more time with the guys at MTC and every time I'm in we sit down with the aerodynamicists and the engineers and discuss where we are and where we're going and whether our ideas are going in the right direction.
"It's really interesting, and I'm happy with the direction it's going. You always want it quicker than it comes and you always want more than what you get - but that's everyone in Formula 1 and we've got to hope we do a better job than everyone else over the winter."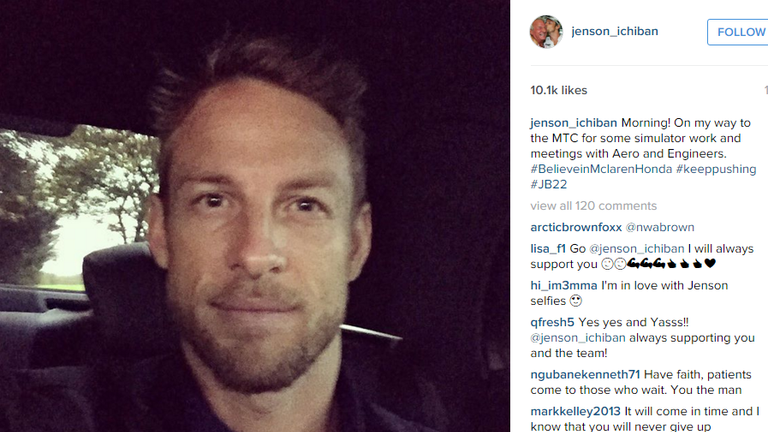 Watch The F1 Midweek Report, at 8.30pm on Wednesday evening on Sky Sports F1. The show will also be available on the Sky Sports digital platforms and On Demand.