What we've learnt about McLaren
McLaren admit it will take years to return to the front
By Pete Gill at Silverstone
Last Updated: 10/12/18 8:56am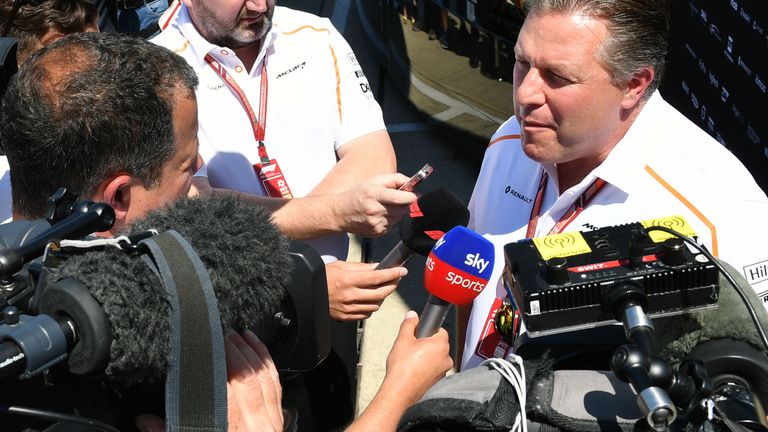 Reflecting on the latest upheaval at McLaren following the departure of Eric Boullier and what has been revealed about the team...
McLaren believe their fundamental problem is internal
No excuses, no more blaming Honda, no more blaming external factors. McLaren now accept their own house is in disorder and they've been the principal architects of their own fall down the grid.
"Our biggest issue has been structural and organisational," said chief executive Zak Brown at Silverstone ahead of this weekend's British GP. "The primary issues are we're not working efficiently, quickly enough, or working well enough as a team."
The team know there will be no quick fixes
"It's going to take some time, I wouldn't expect any miracles," continued Brown. And there's no dressing up how low they've fallen. "We are in an unacceptable and uncompetitive situation. We've not been delivering."
And McLaren know it's a long way back
It will be a matter of years rather than months, according to Brown, before McLaren return to the front.
"Realistically, this is going to take some time to fix. We are years away. I don't know if that is two or 10 or somewhere in-between. We have to be realistic and honest and say that this is going to be a journey."
McLaren have become too complex
Brown denied McLaren current structural deficiencies can be traced back to the 'matrix management system' which the American said Martin Whitmarsh, McLaren's team principal between 2009 and 2013, introduced at Woking. But Brown was clear on his determination to streamline McLaren's organisation and culture.
"What l am going to develop with the leadership team is something completely different," said Brown. "We need to simplify to speed up. My job is to put pace in the organisation. The current structure isn't allowing some people to be as entrepreneurial as l would like them to be..and at times our decision-making process is gridlocked."
Don't expect to hear talk about targeting wins or podiums in 2019
Forecasting the green shoots of recovery is off the agenda. "Predictions have got us in trouble in the past," admitted Brown.
There will be more change to come…
This week's reshuffle and reorganizational restructure is just the start. "We will continue to promote within and bring in external talent," says Brown.
But here's the rub. McLaren are acknowledging they need a structural overhaul as well as fresh blood while simultaneously accepting their biggest problems in recent years has been a lack of stability.
Exhibit A: "Since 2010/2011 we've had different team principals, we've had different CEOs, we've had shareholders in, shareholders out. For a racing team and really for any company a lack of stability and direction makes it pretty difficult to perform under that environment. That's what we're going to do moving forward - bring some stability."
Exhibit B: "We will be recruiting to our technical team…This is the start of the journey. This isn't the finished product, what we have announced is a starting point."
Looking in, the assumption has to be that, while the core structure is now being put in place, there will be more changes around the 'technical leadership team' - with an expectation that a new technical leader will be appointed in due course.
IndyCar is on hold for now
A little while ago, a full-time entry for McLaren into IndyCar next year seemed a decent bet. Not now. While it's not off the agenda entirely, IndyCar has fallen down the priority list at Woking (with the tacit implication they may have been taken their eye off the F1 ball and been punished accordingly). "Right now we are laser-focused on Formula 1," confirmed Brown.
The team now admit they overestimated their 2017 car
McLaren's absolute faith in their 2017 car was, in hindsight, a mistake.
'We have the best chassis on the grid' became a familiar mantra, so much so that Boullier even opined McLaren would be winners with Mercedes power. Their struggles since the switch to Renault have proved that false and argue trenchantly that Honda were unfairly maligned. "Did we have the best car last year? Definitely not," admitted Brown. Should they have stuck with Honda power? That's a question for another day.
…And they got their 2018 car wrong
Denied a barometer by their exclusive provision of Honda power in 2015, 2016, and 2017, McLaren have been measured up against the Renault works outfit and Red Bull since switching to Renault power for this year...and come up painfully short.
Although it's clear now that they overestimated last year's car, McLaren don't believe they were led astray by the MCL32. But they do recognise that they slipped backwards between seasons and built significant flaws into their 2018 car.
"We don't have the same level of downforce this year that we had last year," confirmed Brown. "We have identified an area of this year's car where it is weaker than last year's".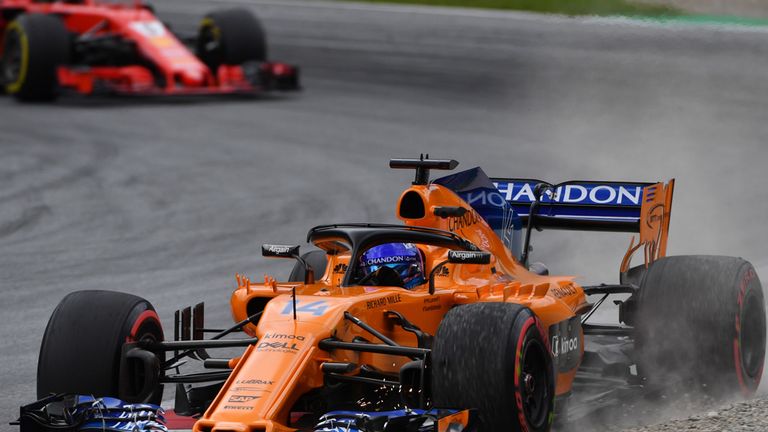 Alonso holds great influence within Woking
The appointments of Andrea Stella, who joined McLaren from Ferrari alongside Fernando Alonso, as performance director and Gil de Ferran, with whom Alonso worked at the Indy 500 last May, as sporting director have been depicted as 'Alonso-flavoured appointments'. And Brown admitted speaking to his star driver before McLaren's reshuffle was confirmed.
"He is definitely one of the leaders in the team," Brown said. "He has 16/17 years in Formula 1 and winning world championships, so I'd be silly not to consult and get his advice and guidance. I've consulted with Fernando ever really since I started because he is a world championship driver who's driven for some of the great teams in the sport."
But Brown was jarred by suggestions the appointments were made primarily to appease Alonso as the veteran continues to consider his future or that McLaren is 'Alonso's team'. "That's totally inaccurate," Brown stressed.
And Alonso told reporters of the reshuffle: "I was not consulted, l was informed."
Boullier held McLaren's team principal licence
As revealed by Sky F1's Ted Kravitz. Who knew such a thing existed?